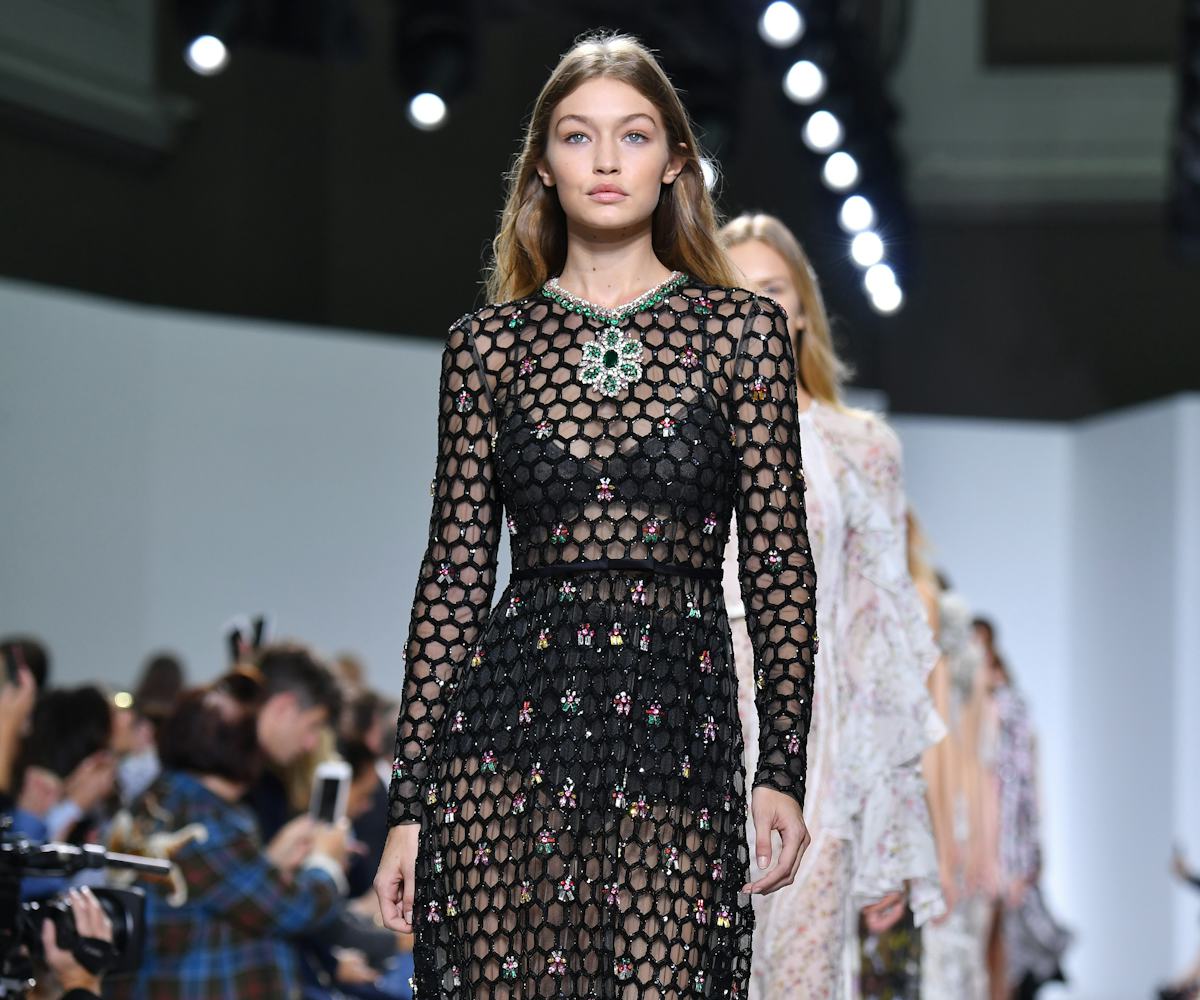 Photo by Pascal Le Segretain / Getty Images
What Were The Most Googled Style Questions Of 2016?
People really couldn't figure out how to cut the sleeves off their own shirts
Although the entirety of 2016 has widely been viewed as flaming trash inside a dumpster inferno inside a sewage waste processing plant, at least we got some cool styles out of this terrible year. Now, The Guardian has released a list of the top 10 most Googled searches pertaining to the hottest trends of 2016. While some of the questions seem sincere, others are baffling.
In fact, the most Googled style was question of the year was: "How to cut sleeves off shirt?" First of all, it's not gramatically correct, and second of all, the question is just plain foolish. You use a pair of scissors, kids. That's all there is to it.
Other questions were perhaps a little less oblivious. "What is boho?" came in as the seventh most queried inquiry, which is fair because what even is boho, anyway? "What is haute couture?" is another reasonable thing to ask and ranked as the third most popular question.
But perhaps the scariest question came in at number eight: "What did people wear in the '90s?" The answer, of course, is this:
Yup. That's what we all wore back then. All of us. We are all old now.
Anyway, here's the full list:
How to cut sleeves off a shirt?
How do I start modelling?
What is haute couture?
How to wear booties with skinny jeans?
When can you start wearing white?
'How to become a fitness model?
What is boho?
What did people wear in the '90s?
How to dress like a hippy?
How to become a fashion designer?