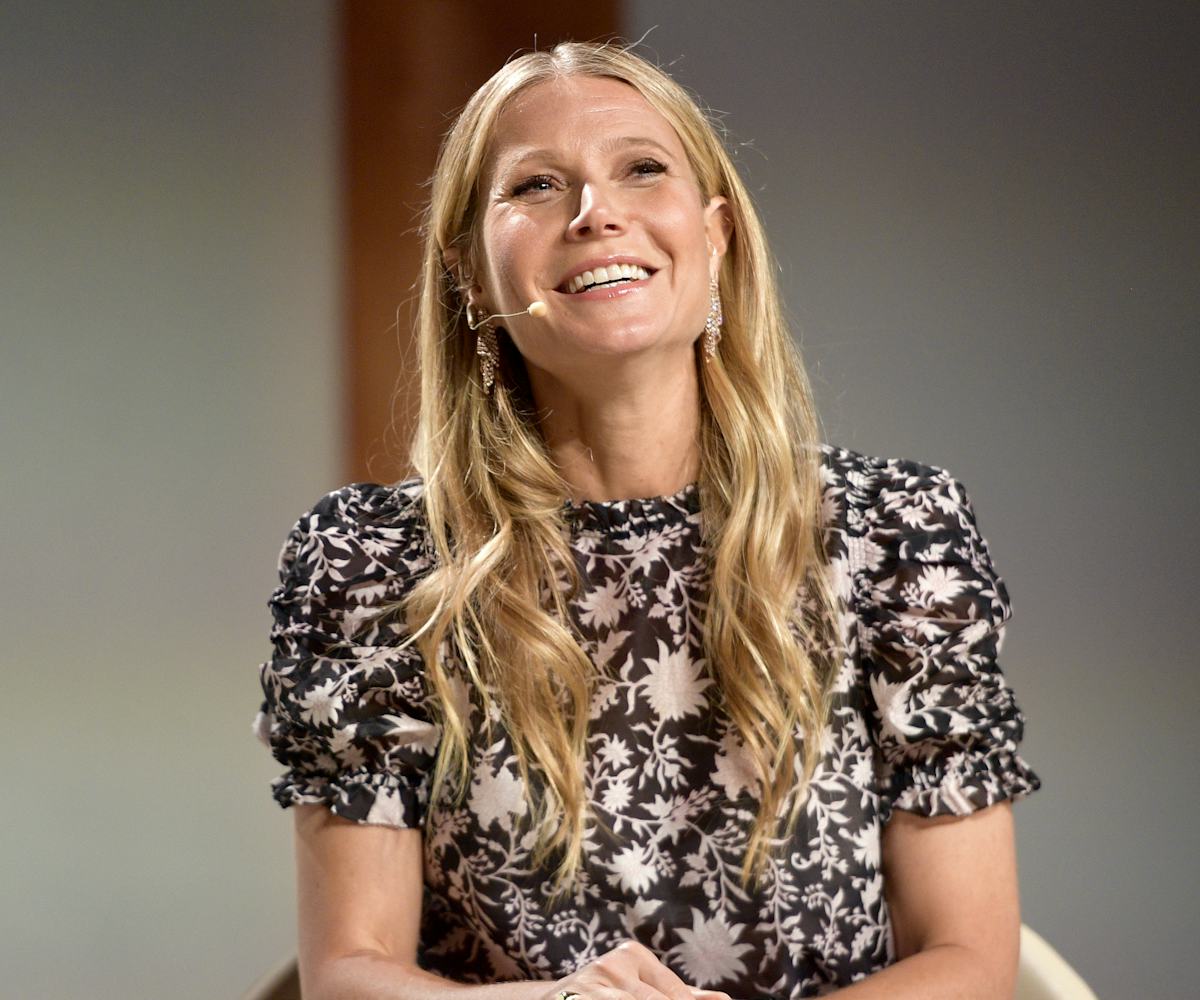 Photo by Matt Winkelmeyer/Getty Images
No, Goop's Jade Eggs Were Never Good For Your Vagina
Gwyneth Paltrow's lifestyle brand settled a lawsuit surrounding the controversial product
Gwyneth Paltrow's lifestyle brand Goop paid up in court for one of its most outlandish products.
Goop may have hired a fact-checker to make sure it didn't reach a little too far with some of the claims it makes about its lifestyle products, but let's face it. The Jade Egg will live on in infamy—especially now that Goop had to hand over a hefty $145,000 to settle a lawsuit because of it. 
The Jade Egg, which retails on the site for $66, is now listed as being "used by women to increase sexual energy and pleasure, this nephrite jade stone helps connect the second chakra (the heart) and yoni for optimal self-love and well being," but previously claimed to prevent uterine prolapse amongst other health-related benefits. BuzzFeed reports that the Santa Clara County District Attorney's office (and nine other CA prosecutors) argued that the "wellness empire sold a series of women's health products whose advertised medical claims were not supported by competent and reliable science." In addition to the Jade Egg, this was also directed at the Rose Quartz Egg and Inner Judge Flower Essence Blend. 
Even a team of scientists couldn't prevent the inevitable admission that putting any sort of rock there would do anything positive for your health. Now, Paltrow can go back to touting other unorthodox beauty regimens like pouring coffee into your butt to, you know, detox—as long as there's science to back it up.