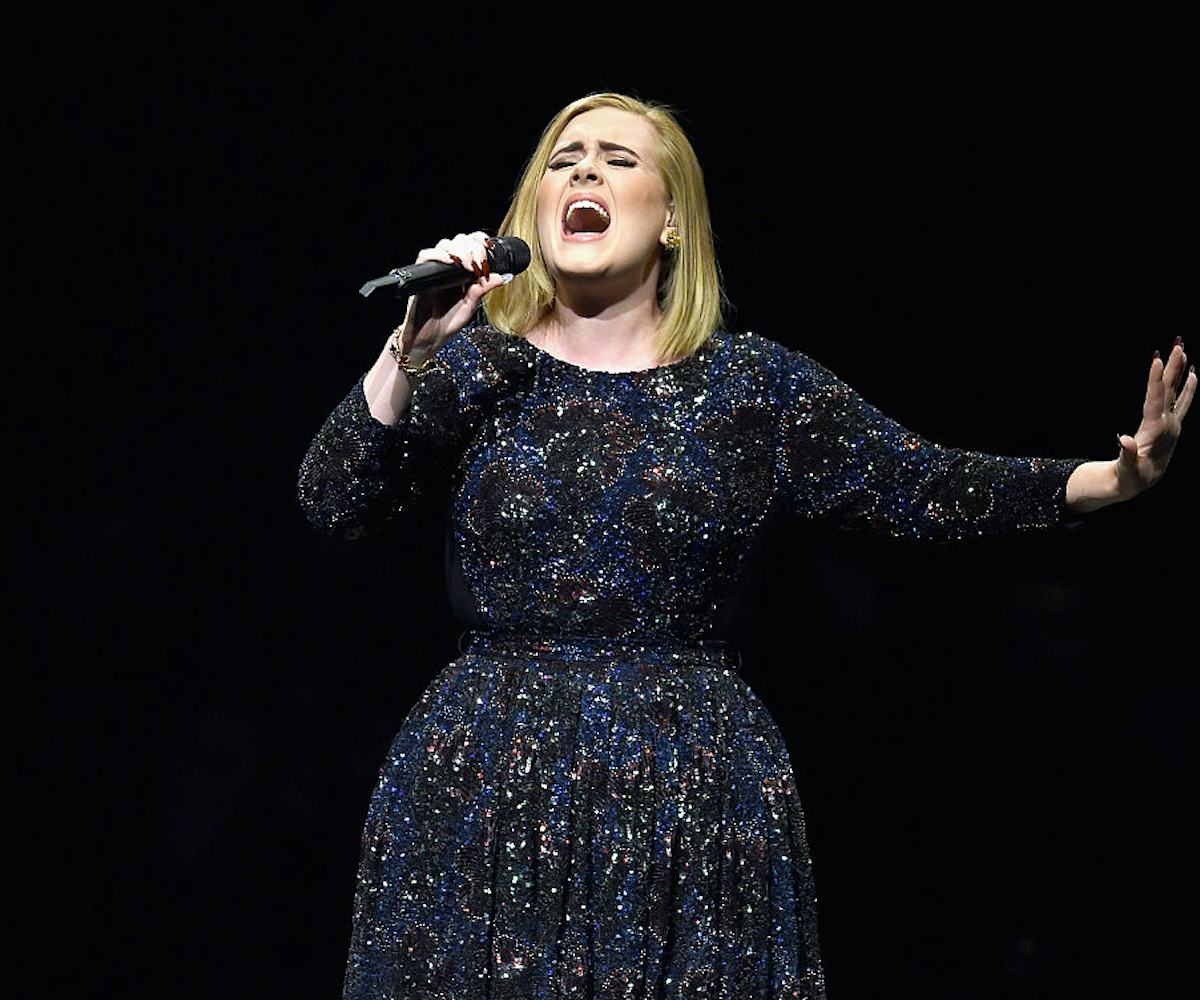 Photo by Kevin Winter / Getty Images
Watch Adele Unknowingly Invite a Grammy Nominee To Sing Onstage
It doesn't seem possible to upstage Adele. But the impossible came close to happening at Adele's gig at the Staples Centre in Los Angeles on Tuesday night when the singer unknowingly invited a Grammy-nominated fan onstage.
As it turns out, the fan in question—Jamie Grace—is a professional singer based in Georgia who was nominated for a Grammy for Best Contemporary Christian Song ("Hold Me") in 2012. But all this was news to Adele, who was shocked to hear Grace pull off a flawless rendition of Adele's "Remedy" after being handed the mic. Both singers were pretty starstruck, Grace so much so that she forgot the words to "Remedy," while Adele jumped in with a request for the classic "I Can't Help Falling in Love With You."
It takes a special set of pipes to leave a star like Adele in awe, and they belong to Grace. The Atlanta singer also has a YouTube channel, which she managed to plug within her roughly two minutes onstage.
Watch the entire scene unfold in the video below, recorded by Grace's friends.