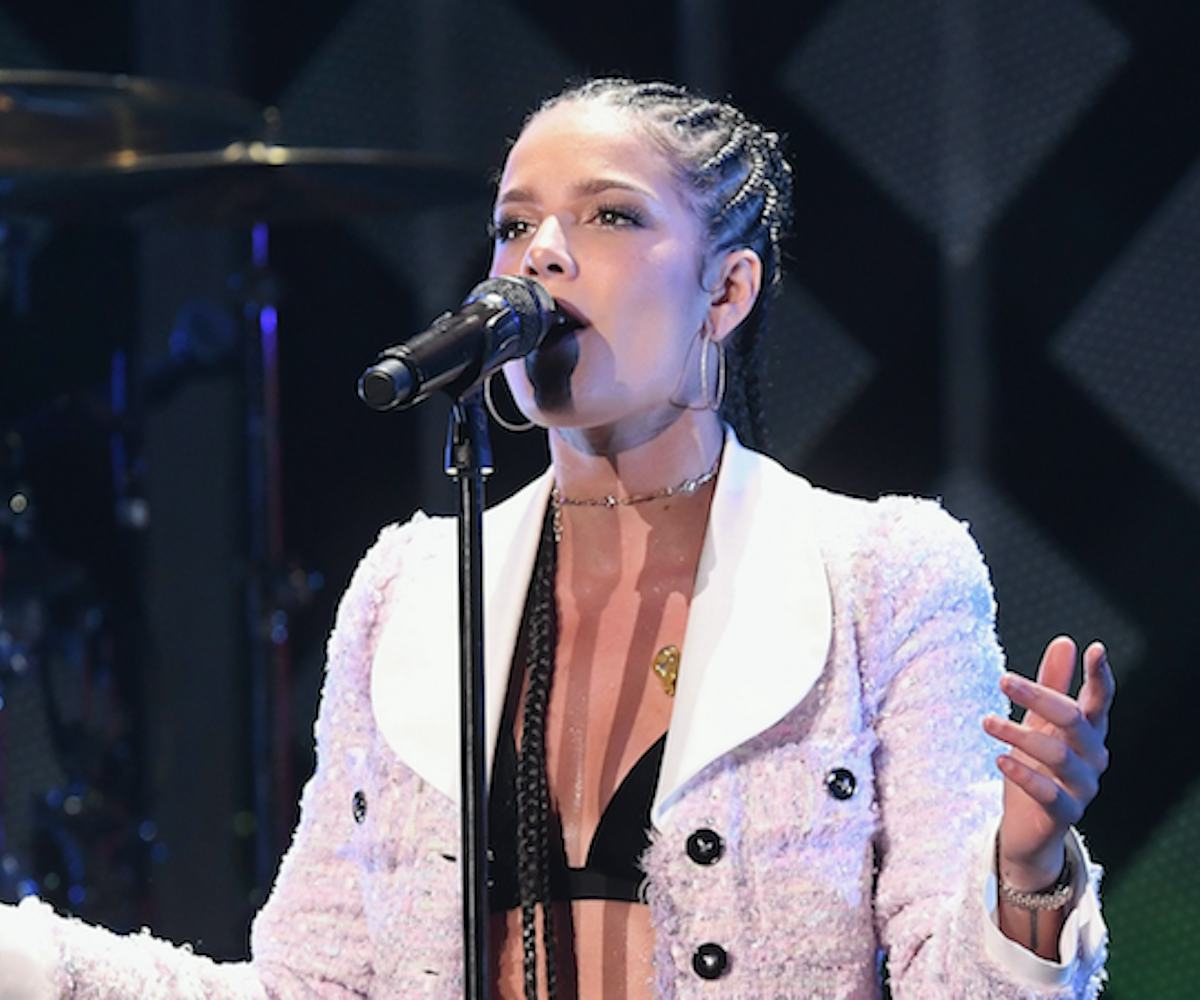 photo by Paras Griffin/getty images
Celebrities Will Wear White Roses At The Grammys
It looks like this year's Grammy Awards are taking notes from the Golden Globes, by encouraging a dress code in support of the Time's Up movement. According to Billboard, attendees will be wearing white roses to demonstrate their solidarity. Halsey, Dua Lipa, and Kelly Clarkson have already been named as some of the participants.
The demonstration was reportedly conceived by Roc Nation's Meg Harkins and Interscope/Geffen/A&M Records' Karen Rait and backed by the creators of Time's Up. The two said the white rose was chosen because it is the color that the suffragettes wore during protests and what Hillary Clinton donned to Trump's inauguration and is a "practical and traditional accessory." 
"It is an important conversation politically in our country and it's also a conversation we need to have internally with our artists and our companies," Harkins told Billboard. "We need to say if anyone is feeling like they're being discriminated against and they don't feel safe in their workplace, they have people who will support them." 
It's undoubtedly a powerful statement, not only about the entertainment industry but specifically about the music one, which is, much like the film world, rampant with allegations of sexual abuse and misconduct. The Grammys will take place this Sunday, January 28.