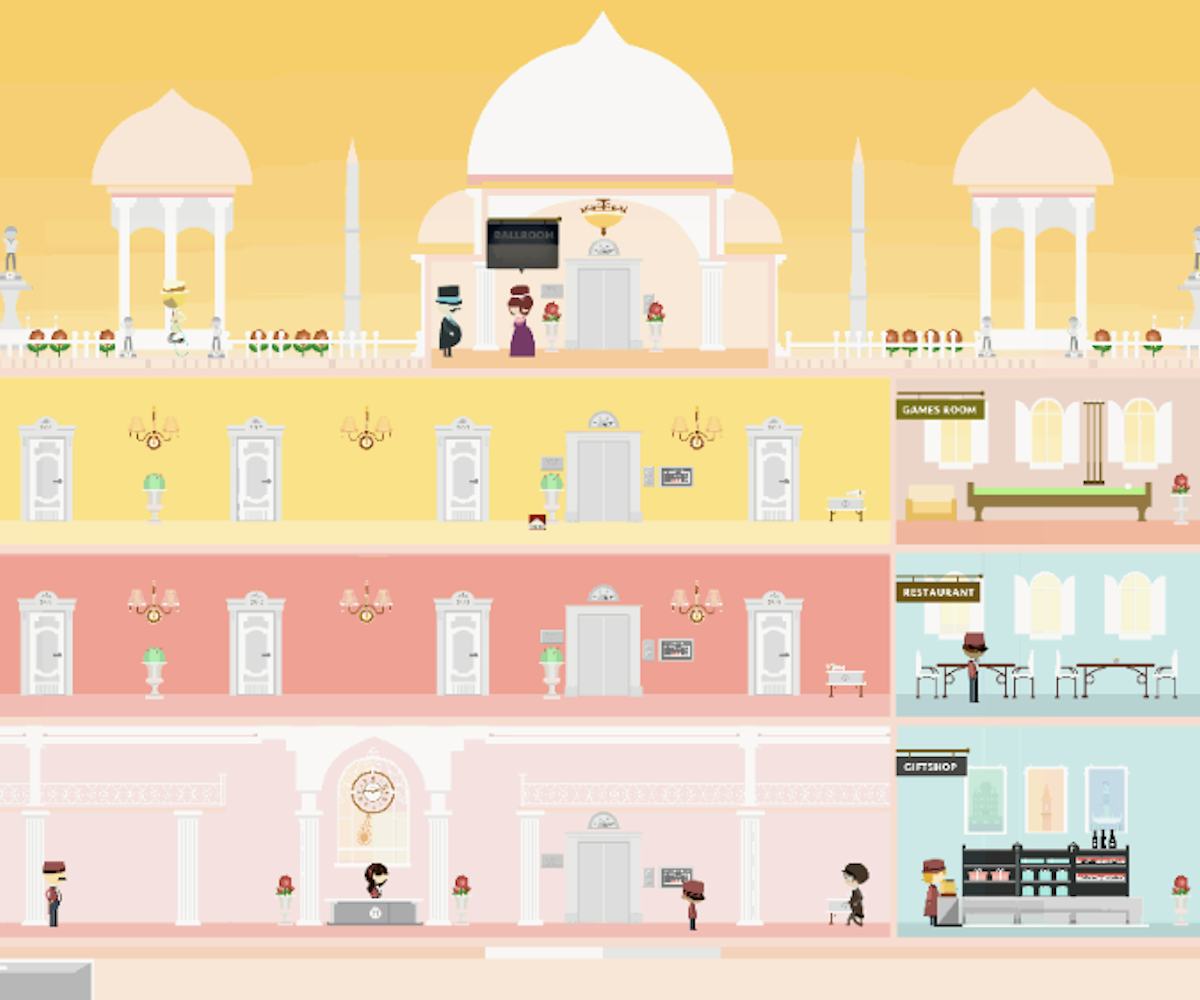 Photo via Masquiard
this 'the grand budapest hotel'-inspired game is everything
be a lobby boy in a 2-d, pastel universe
Wes Anderson's movies have become a genre of their own, with their closed forms, meticulously arranged composition, and distinctive color schemes. The worlds he creates seem almost self-contained, and his iconic style has become inspiration for other forms of entertainment, like the new PC adventure game, Masquiard.
The brainchild of several designers at NYU Gaming Center, Masquiard draws its aesthetic inspiration from Anderson's latest film, The Grand Budapest Hotel. The adorably miniature and pastel-washed single-player game's premise is to "receive clues from the resistance about the identity of a government agent" and figure out his or her identity by "snooping on the guests over the course of three days."
The game is not officially affiliated with Anderson or his films (though we like to imagine he would approve), and it doesn't completely adhere to the movie's plot, but the influences are definitely clear enough to make you feel like you're experiencing the same world you saw in the movie.
You can download Masquiard here.