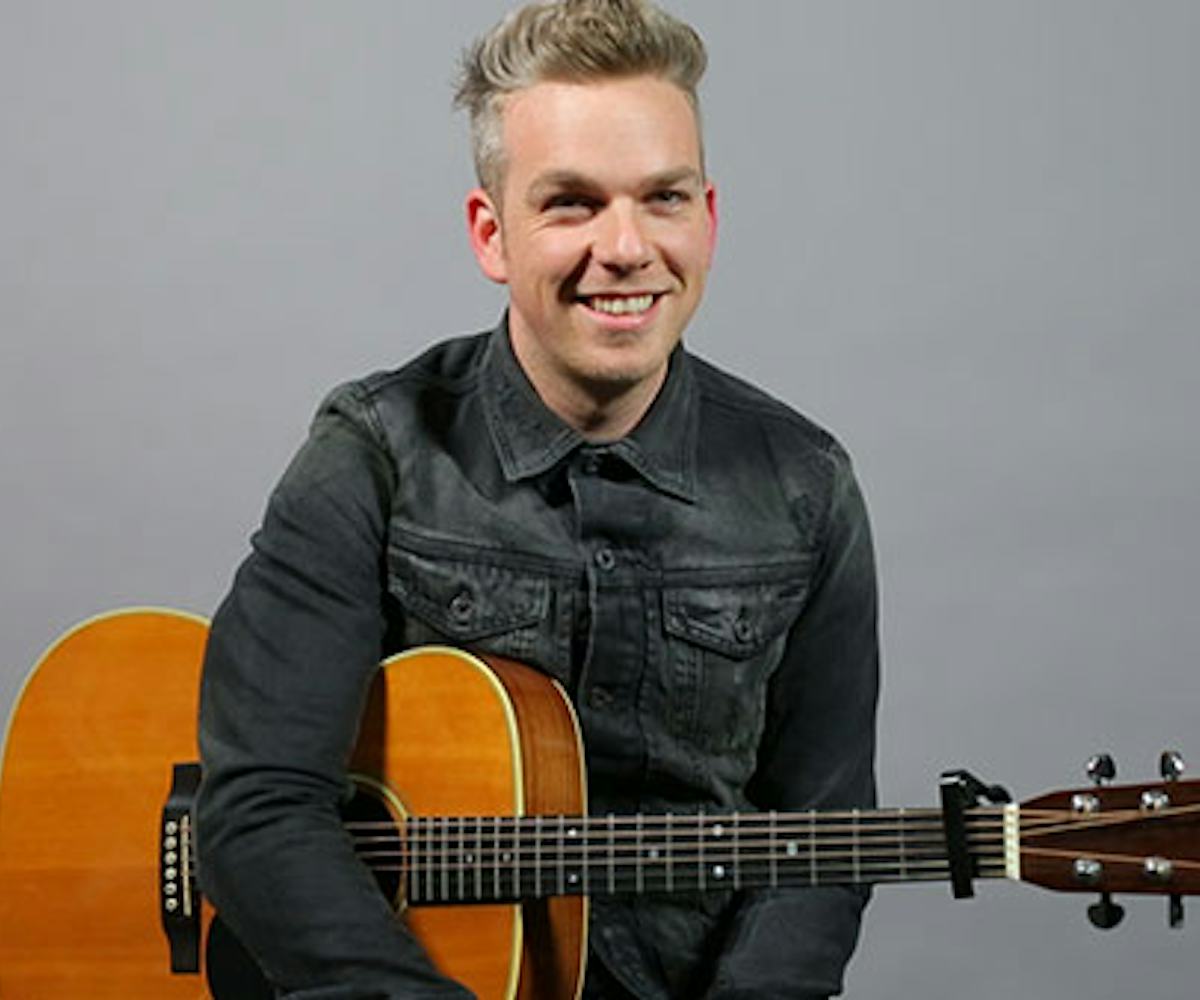 greg holden is your new favorite singer-songwriter
watch his acoustic performance here.
Despite the fact that millions of people claim to be singer-songwriters, few have managed to "make it big." Even more rare is a singer-songwriter who can actually touch the lives of another person with raw, emotional lyrical poetry (if you will). You have your Alanis Morissette, Stevie Nicks, Lou Reed, Joni Mitchell, Sia... and now, Greg Holden. And while you may not be all too familiar with the latter, chances are, you will be soon.
The Scottish-born, English-raised Brookylnite creates music so clear, fresh, and passionate that it will undoubtedly soundtrack pivotal coming-of-age indie films and camp-side summer night hangs. And while his sound is so distinctly influenced by folk, his experience in punk and indie bands also plays into his songs through unexpected rifts and chord progressions. "It's a mixture between folk and rock and roll," says Holden. "I'll keep it simple and say that."
His upcoming album, Chase the Sun, is more lighthearted than his previous work, which was ripe with all the frustration of a struggling musician. "It's very easy to live where we live and complain all the time," says Holden. "And I was definitely doing that—my last album [2011's I Don't Believe You] showed me that beautifully." But after a trip to Nepal and India, Holden changed his perspective. And although this is seen in his upcoming LP, Chase the Sun, nothing illustrates this more than one particular experience. After someone stole all of his possessions—including his passport—from him on his birthday, he remained calm and continued on his travels. "At the beginning of the trip, that would've absolutely ruined the whole trip or if it were at home, it would've absolutely devastated me," says Holden. "But at the time, I remember being quite calm and realizing that it didn't really fucking matter, you know? It's just stuff. It's just pieces of plastic, it's just pieces of paper—it'll figure itself out."
Listen to an exclusive acoustic performance of Holden's single "Hold On Tight." As for the rest of his upcoming songs, well, they all fall under one main rule: "They have to remain powerful while they have a positive message or else people aren't going to be interested," says Holden. "Nor am I."