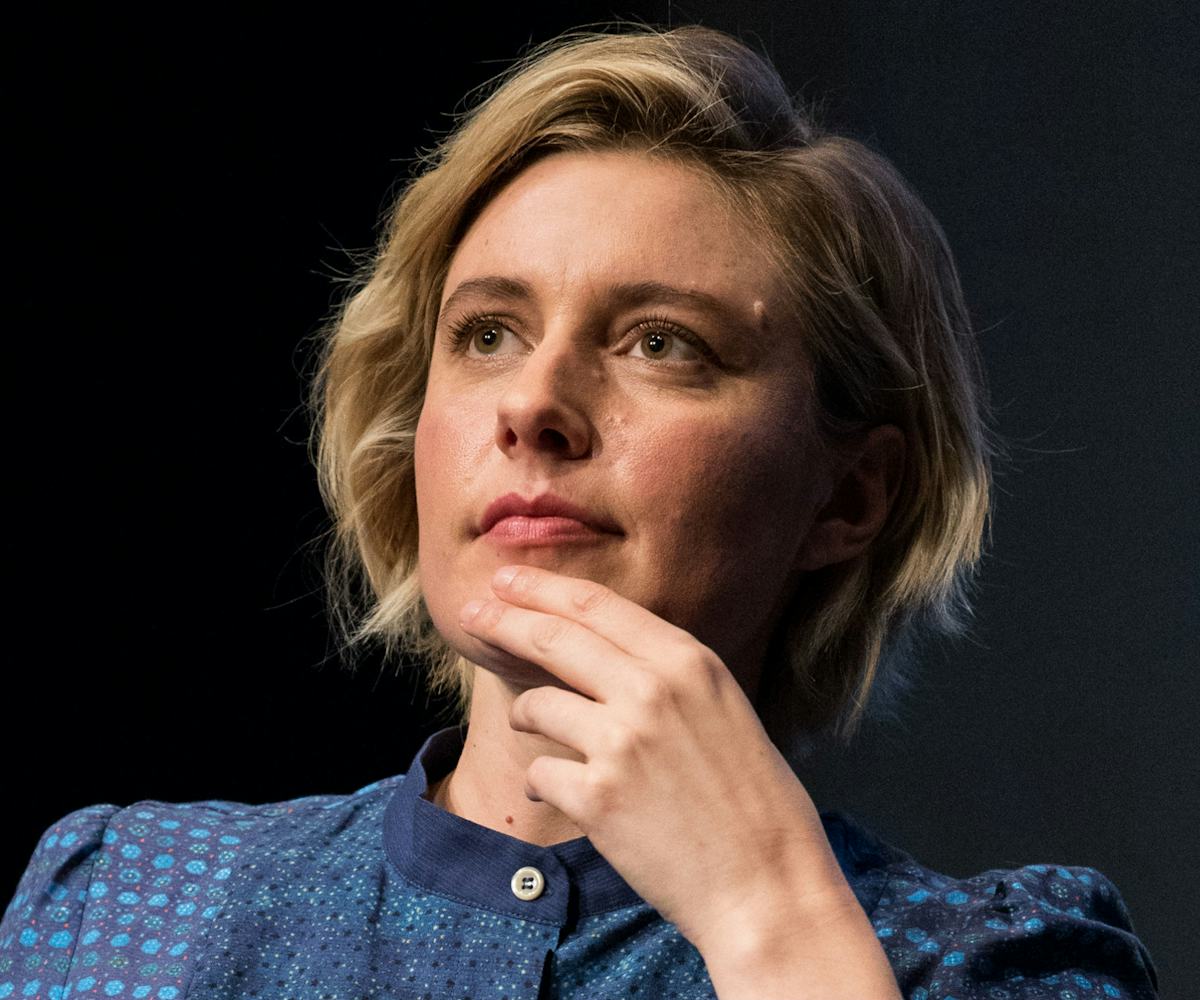 Photo by Emma McIntyre/Getty Images.
Greta Gerwig Dodges A Question About Working With Woody Allen
And gives a disappointing non-answer answer
Hollywood declared that time is up during last night's Golden Globes awards, and, in light of that, many people are taking the artists who still work with alleged sexual abuser Woody Allen to task.
After Justin Timberlake was blasted for his failed #TimesUp tweet, Greta Gerwig, who acted in Allen's 2012 film To Rome with Love, was asked whether she regrets working with the controversial filmmaker. "I'm so thrilled to be here tonight as a writer and director and creator and to be making my own movies and putting that forth," she started out, before going into vaguely addressing the question. "It's something that I've thought deeply about, and I haven't had an opportunity to have an in-depth discussion where I come down on one side or the other. It's something that I've definitely taken to heart and, honestly, my job right now, I think, is to occupy the position of writer and director and to be that person and to tell these stories."
Which is the most non-answer answer we've ever heard. Gerwig won Best Motion Picture, Comedy or Musical award for her incredible directorial debut Lady Bird last night, and that should be praised. But that doesn't take away from the fact that she not only continues to work with Allen but has called him her "idol" in the past. Given the nature of the night, it was a disappointing moment from the director and actress. Wearing black means nothing if you're not willing to denounce those in power—no matter how much they might mean to you.