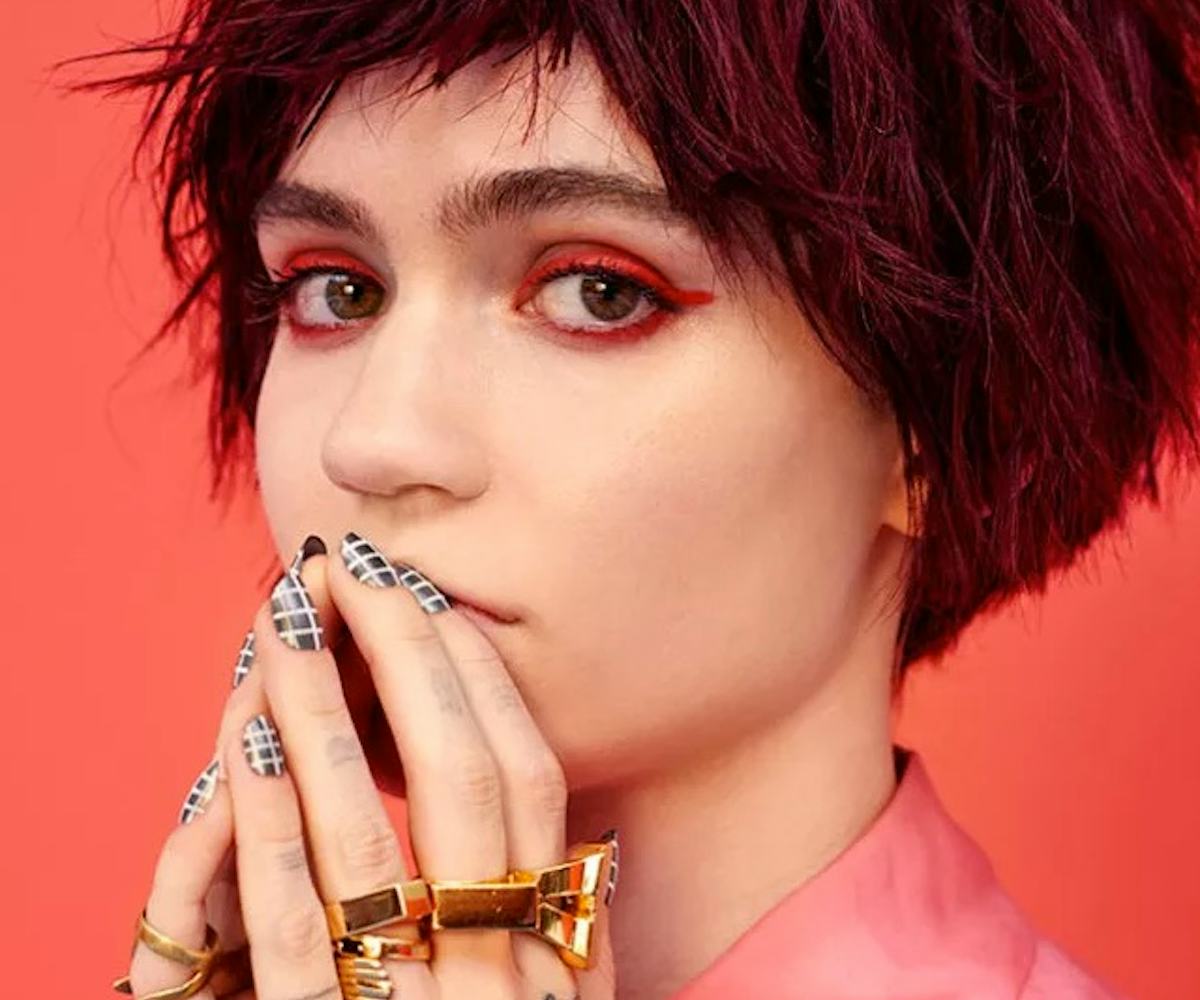 Photographed by Sacha Maric. Styled by Turner.
Grimes Reveals The Title And Artwork For Her Upcoming Album
Grimes has been teasing a new album for weeks, but considering she scrapped the original follow-up to Visions because it wasn't up to her standards, we couldn't be positive it was coming until we saw something official. Today on her Instagram account, our October cover girl revealed the artwork and title of her upcoming album, confirming that a new, diss-track packed Grimes record is 10,000 percent imminent.
The album is called Art Angels, and the gonzo artwork—which is reminiscent of Visions—was created by Claire Boucher herself. Boucher also revealed that she'll be debuting a new song and video next week, one of many potential singles that Grimes told us are on this record. The time to get excited is now.