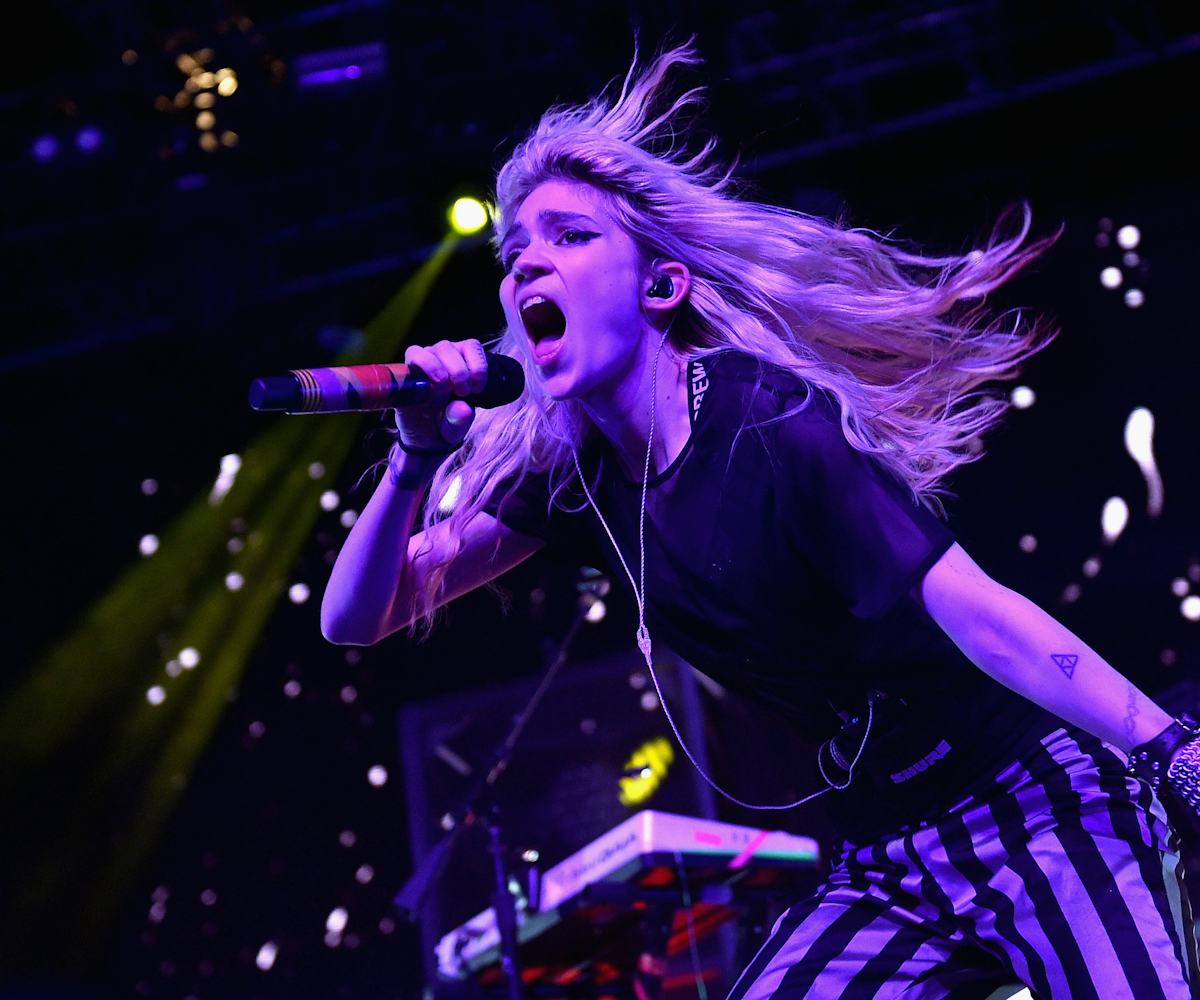 Photo by Mike Windle/Getty Images.
Watch Grimes' Entire Coachella Set
With a very special guest
If you're not at Coachella hanging with celebrities doing awkward dad dances and catching the hottest acts around right now, we have something to cure your FOMO; namely, Grimes' entire set.
Grimes performed Coachella last night (at the same time as Guns n' Roses), breaking out songs from last year's Art Angels as well as 2012's Visions. She wasn't alone, bringing out Janelle Monáe During "Venus Fly," and Aristophanes to perform "Scream." The biggest surprise guest though? During her set, Grimes flashed an illustration of Bernie Sanders on the screen behind her. It was a wild, otherworldly performance made for hanging with your best friends (like your boo boo Leonardo DiCaprio) in Indio.
Recently, Grimes made headlines for calling out creepy male producers in a Rolling Stone interview. Not like we really needed any reminders as to how badass she is, but, there you have it.
Watch Grimes' entire set below.