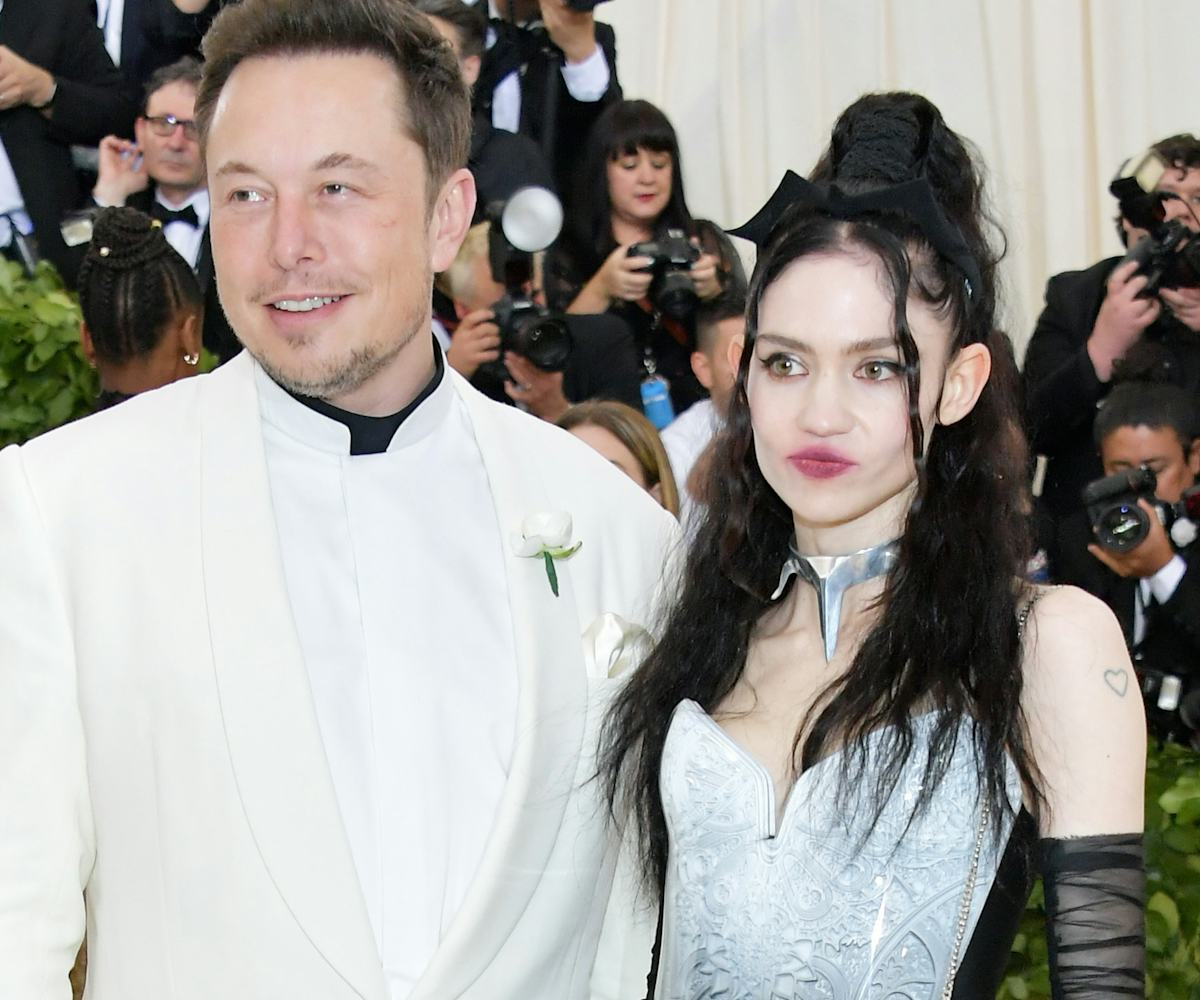 Photo by Neilson Barnard/Getty Images
Here's Grimes And Elon Musk At The Met Gala As A Couple
"where were you when you learned about elon musk and grimes"
Grimes made her relationship with tech billionaire Elon Musk red carpet official at Monday night's Met Gala—and set the internet ablaze in the process.
As Page Six reported, the two have apparently started dating and showed up together at the celeb-laden event. According to a source, they met online about a month ago after Musk attempted to tweet a joke about AI. The pun apparently merged the Rococo, an 18th century decorative style, with the concept of Roko's Basilisk—or a terrifying thought experiment that "considers the hypothesis of a future where AI lords over the world and could punish those who did not help it into existence."
As the publication notes, Grimes—who created the character of Rococo Basilisk for her music video, "Flesh Without Blood"—beat Musk to the punch back in 2015. So after finding this out, Musk reportedly reached out to her. And while they've both kept their relationship very quiet, it appears that Musk had some fun hinting at the buzzy appearance earlier today, tweeting a simple "Rococo Basilisk" ahead of the event.
At least their previous cocaine comets interaction makes a little more sense now. Check out some of the Twitterverse's reactions to their high-profile couple reveal below.