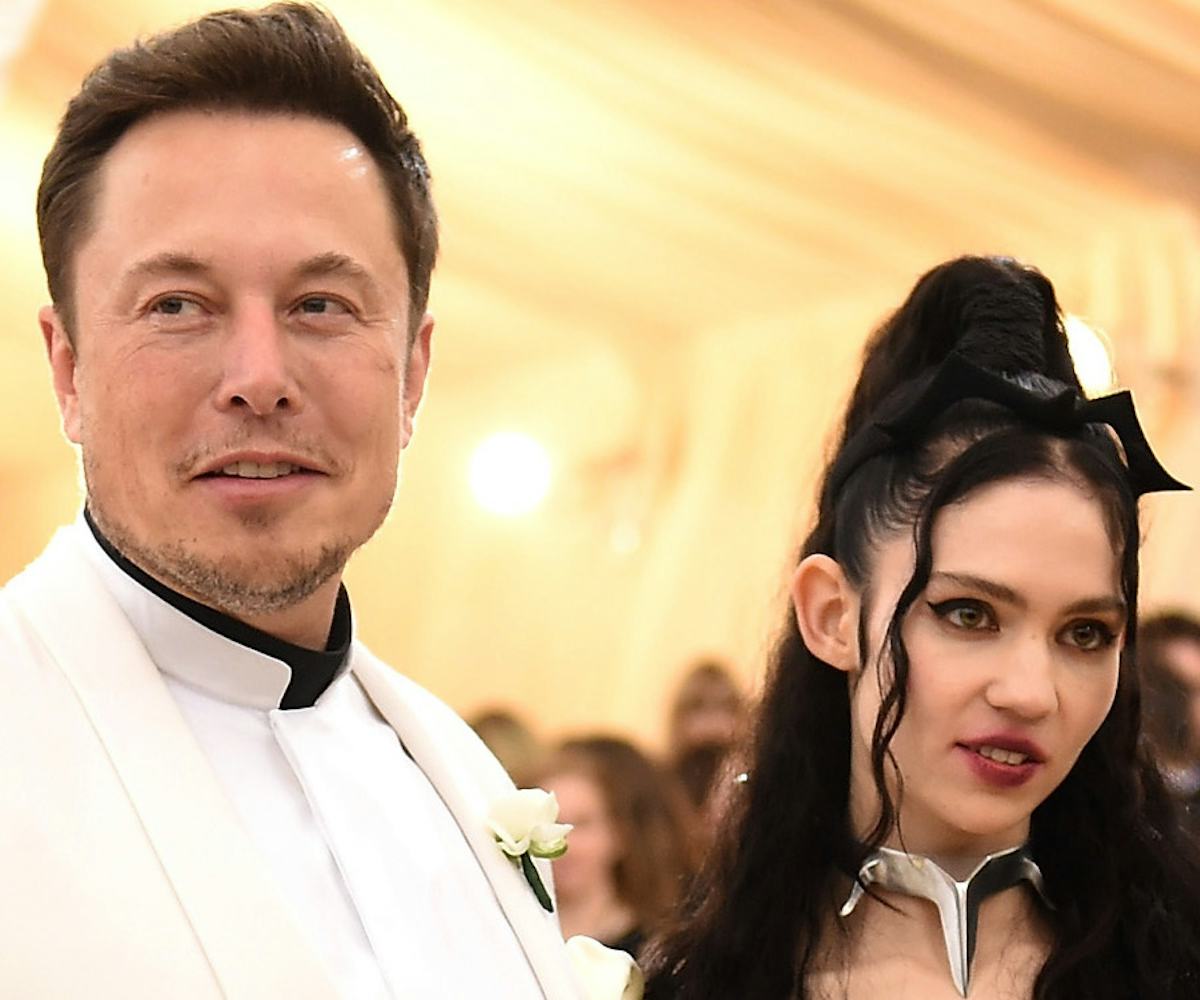 Photo by Jason Kempin/Getty Images
Grimes Defends Elon Musk Against Claims He Stopped Tesla Workers From Unionizing
She's since deleted the tweets
Ever since they made their relationship public, Grimes has faced plenty of scrutiny in terms of boyfriend Elon Musk's politics and alleged business practices.
Grimes, a noted progressive, raised some eyebrows for coupling up with Musk, a multibillionaire whose car company Tesla has faced allegations of firing workers attempting to unionize. Last April, the United Automobile Workers union even filed several charges with the National Labor Relations Board, accusing Tesla of attempting to coerce and intimidate workers and illegally surveilling them. 
According to BuzzFeed, in a series of now-deleted tweets (as the matter was "way too nuanced" for Twitter), Grimes defended Musk. "He has never prevented them from unionizing. It's quite literally fake news," she wrote. "Trust me, I've investigated this heavily and even visited factories etc." Musk also denied the accusations in a separate Twitter thread. Grimes later said that she would elaborate further on the issue during an "ask me anything" down the road. 
In another now-deleted tweet, she also took the time to defend her relationship, responding to a fan asking about why she would date "one of the biggest and most prominent capitalists out there" as a self-proclaimed "anti-imperialist."
"I can respect a capitalist when they throw the phuck [sic] down on creating cheaper safer public transit, taking humans 2 space, movin the world into clean energy, fightin for [universal basic income] etc.," she wrote. "Humans w differing views on economics often hang out."
See all of the deleted tweets over at BuzzFeed.