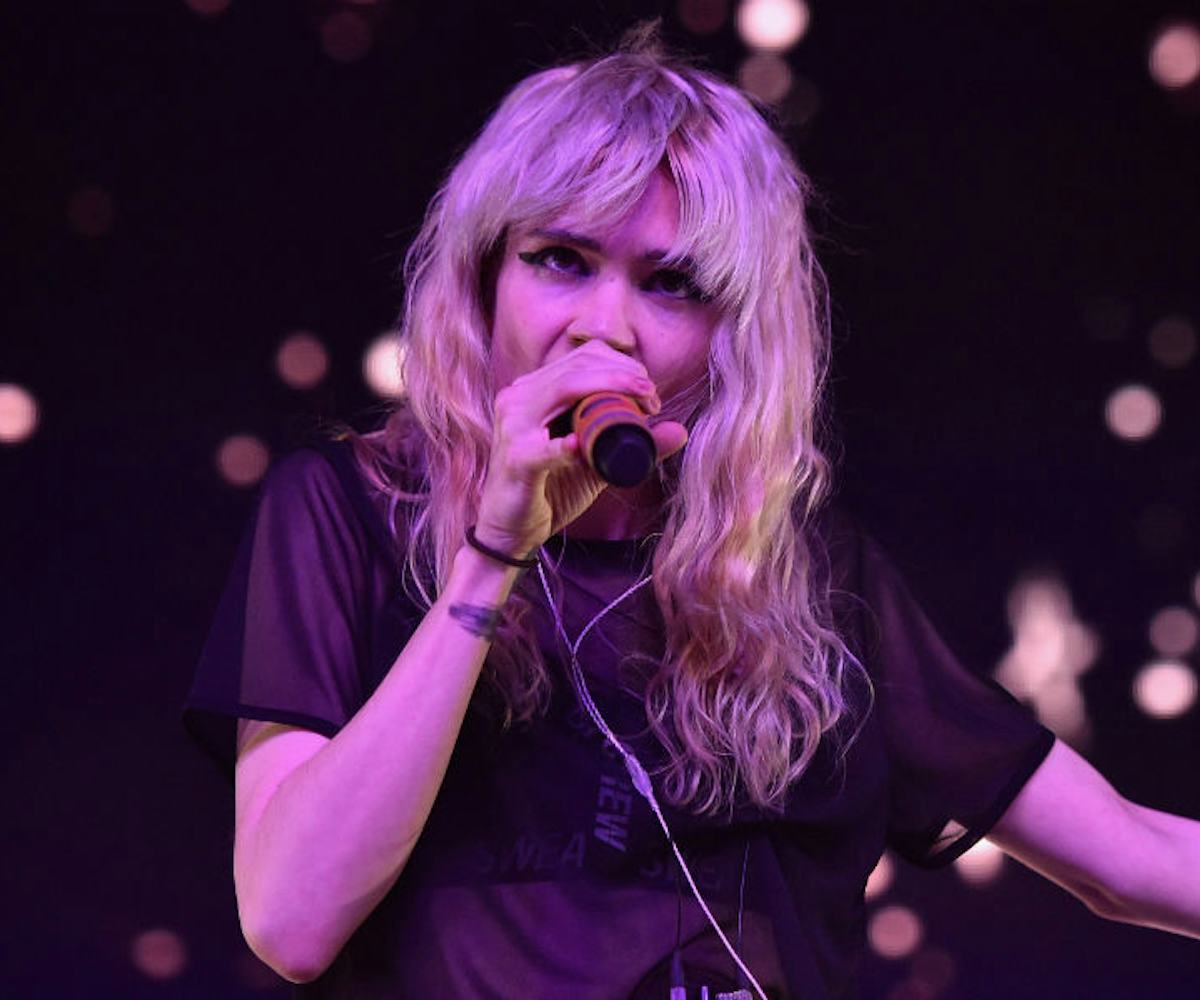 Photo by Mike Windle/Getty Images for Coachella.
Grimes Is Changing Her Name From Claire To "c"
Just like some people recently learned Migos is short for amigos, others might not know that Grimes' real name is Claire Boucher. Well, it was. Or, it won't be for much longer. The artist plans to legally change it to "c," the symbol used to reference the speed of light.
"This will be much better," she wrote on Twitter announcing her decision. She later explained: "Claire has been the bane of my existence since I became sentient." If you've been wondering what kind of influence Elon Musk would have on our beloved radical since they started dating, well, this would be our first taste.
When asked directly if this was Musk's doing, the artist wrote: "well, he's the one who pointed out that my working nickname (c) actually rox and I don't need to look further." She explains that she's been wanting to change her name for forever, but couldn't find anything good. Though, she writes, c is technically not great since its hard to pronounce with her speech impediment, it appears to be the winner. 
For the record, musician
. For now at least.