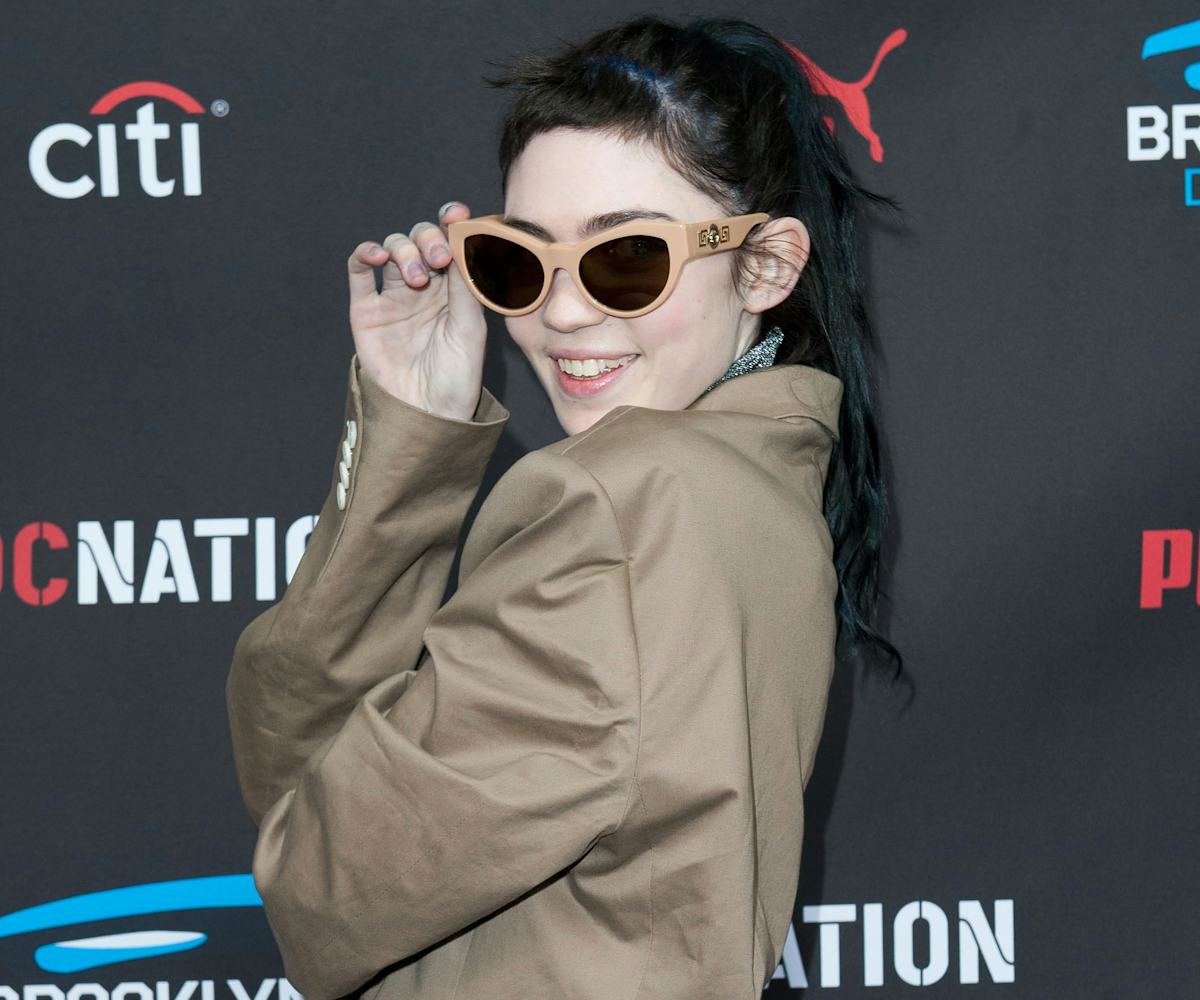 Photo by Valerie Macon/Getty Images
Grimes Is The Face Of Stella McCartney's Brand-New Perfume
a fragrance fit for a POP star
Between releasing her highly anticipated Art Angels album and the insane music videos that followed, Grimes had quite the year in 2015. After all that, we shouldn't be surprised that there was more to come from her once the tour cycle came to an end. But when Grimes isn't spending her time recording in the studio, posing for fashion magazine covers, or performing at art spaces like the Guggenheim Museum, what else is she up to? We now have an answer. 
After announcing the upcoming release of a new perfume, Stella McCartney revealed Grimes as the star for the campaign. It's called POP, and we honestly can't think of a more fitting face to be featured with this product than the dark angel of pop music herself. WWD described POP as a "fragrance for millennials," and if there's one thing that all the cool kids love, it's Grimes. Apparently, the fragrance is packaged in boxes from sustainably managed forests so we'd like to believe that Grimes was able to voice some input since she's heavily invested in environmental issues. (Let the record show that Stella McCartney is a big environmentalist as well, though.)
Needless to say that this is a pretty sweet collaboration. Check out Grimes in the first campaign photo in the tweet, below.