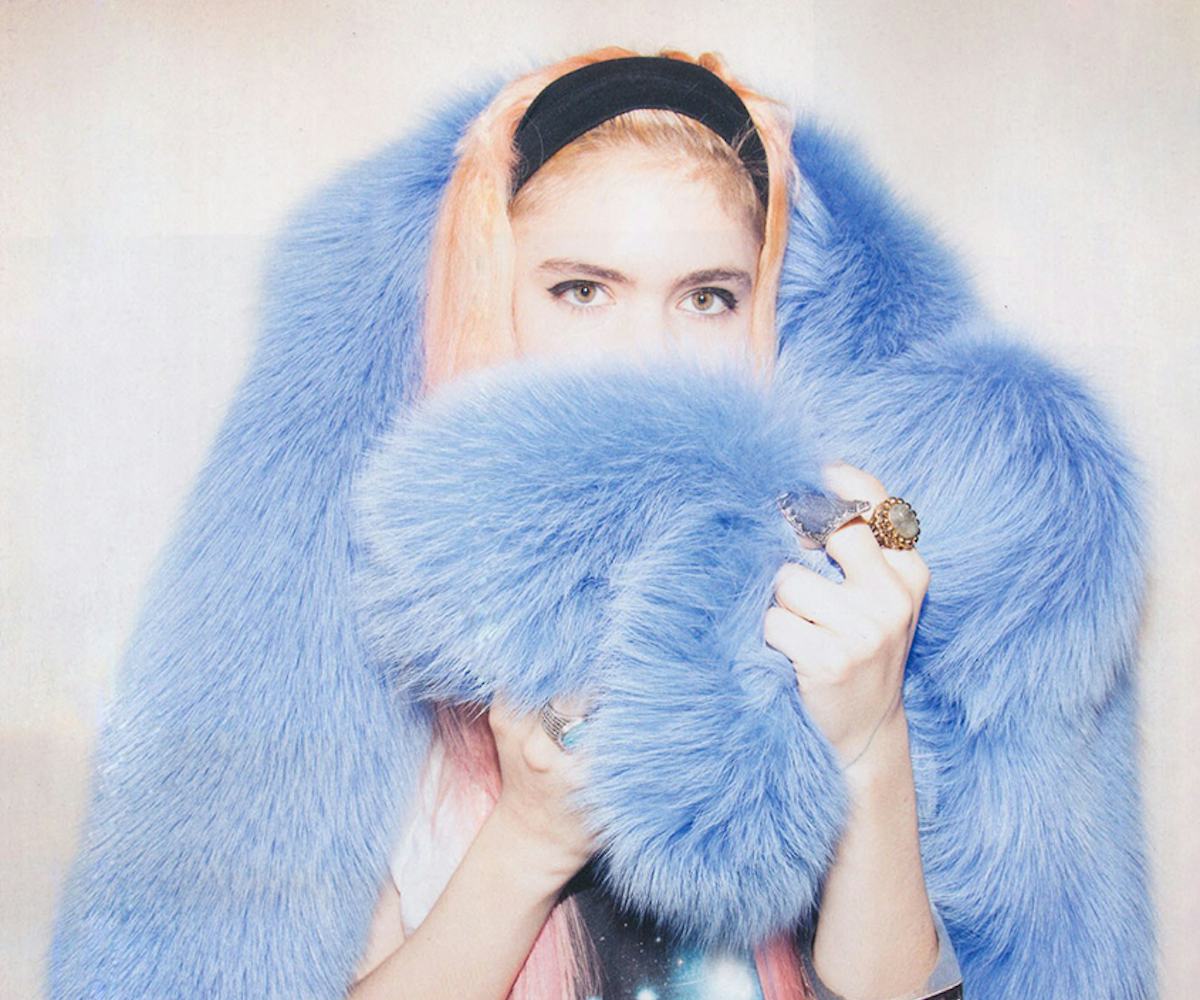 go backstage with grimes
from puppies to snacks, grimes' tour rider has it all.
Every morning we think we couldn't love Grimes any more, and every morning we're wrong.
Today, the Canadian musician/producer/artist released excerpts from her tour rider on her Tumblr and they are expectedly amazing. From cute animals to an eco-friendly environment, this is easily the best rider we've ever read. Here are the highlights:
1. IT'S NOT EASY BEING GREEN: The rider notes that everything should be as good to the environment as possible, from re-usable silverware, to four drinking glasses for the stage (no water bottles!), to "aboslutely no styrofoam, plastic, or foil containers" in contact with food. 
2. GO LOCAL: "Please provide local, organic food whenever possible" states the doc. It might sound crazy, but when you think about the places our food is from, well, it's kind of gross. Why not eat the foods that come from the area you live in? It's a lot harder than you'd think, but the food tastes way better.
3. NO CANDY: Less candy =  less waste dudes. 
4. CUTE AND FLUFFY PLEASE: This is the best part: "If possible, one cute bulldog, French bulldog, pug, or pomeranian (or other cute animal, such as a chinchilla or a pekanese) to visit and hang out but who gets to leave before too much loud noise is heard so that he or she does not hurt their ears. It is important that if said animal visits, they have a safe home to return to. lol. [sic]" Can we have this at our office too? Please?!
Check out the whole rider here.