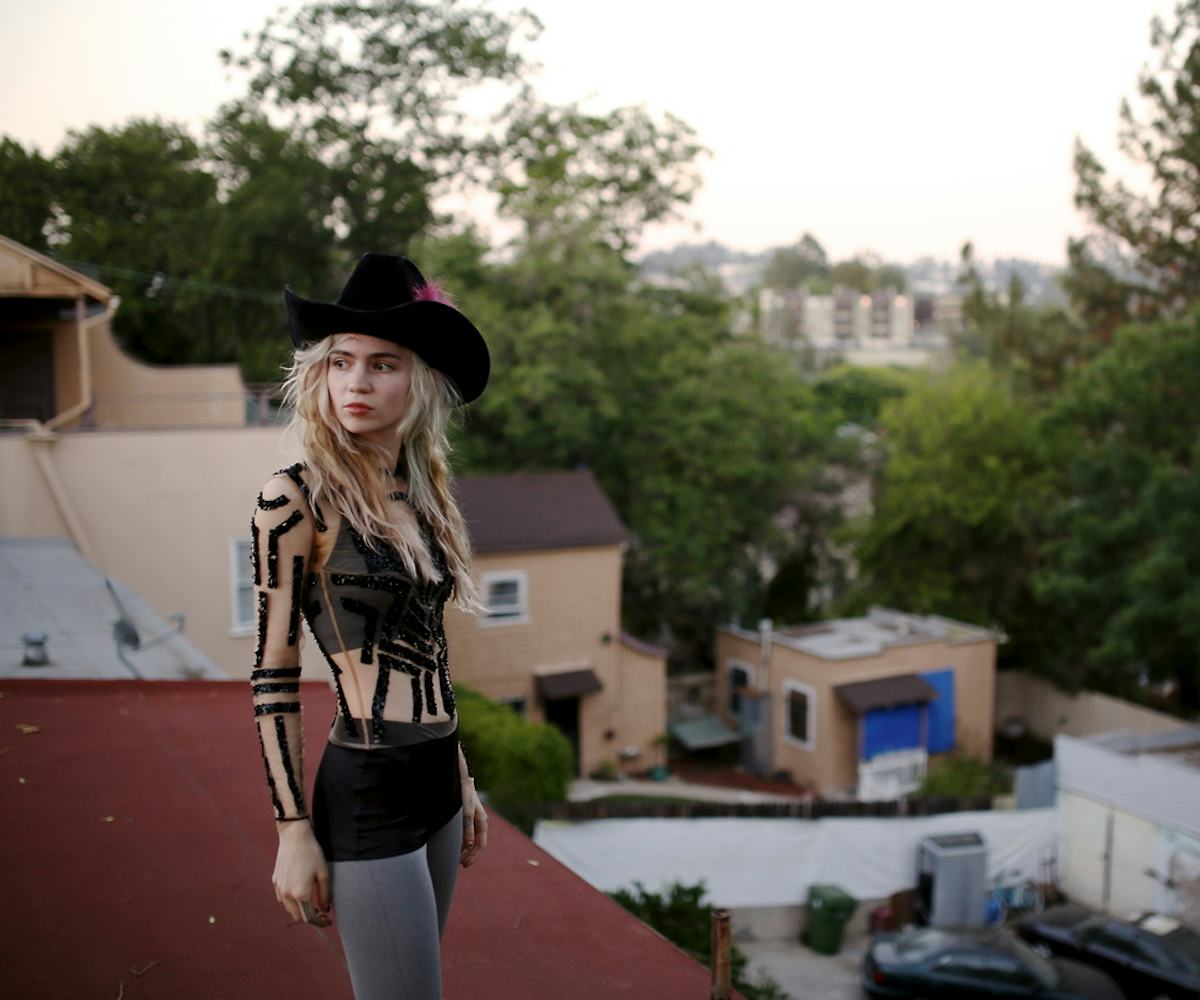 free music: grimes
download "go"…then start dancing.
As awesome as Grimes' artwork, her Tumblr, and her consistently radical outfits are, we've been nursing a major hole in our hearts for, you know, new music. However, turns out all the Canadian musician needed was a little break from 2012's (epic, we might add) album Visions. 
She's returned to the scene with "Go," a track produced in collaboration with Blood Diamond. It's a gleaming electro-pop gem with a heavy dance DNA, one that was originally written for none other than Rihanna. She may have passed, but RiRi's loss is definitely our gain, because Grimes just released the song's official audio today. Even better? It's up for grabs for free! Claire Boucher, we knew we always loved you.....
Download "Go" here!