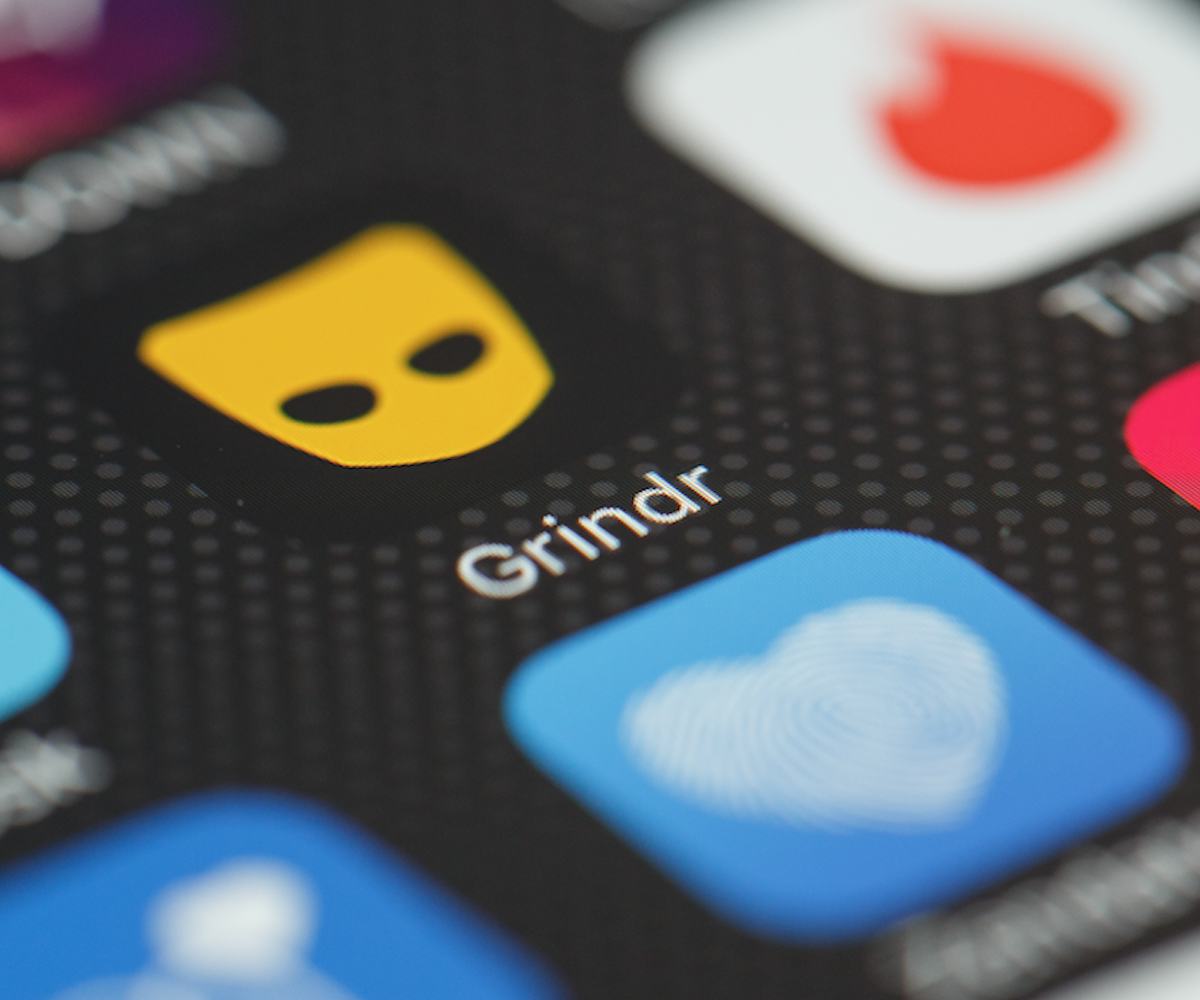 PHOTO BY Leon Neal / GETTY IMAGES
Grindr Is Sharing The HIV Statuses Of Its Users With Other Companies
Popular gay hookup app, Grindr, has recently come under fire for sharing the HIV statuses of its users with at least two companies. BuzzFeed reports that the two companies, Apptimize and Localytics, have received "some of the information that Grindr users choose to include in their profiles, including their HIV status and last tested date." And while this news is disturbing, to say the least, it's not all the companies see—they also have access to users exact GPS information, email, phone ID, "tribe" (meaning what gay subculture they identify with), relationship status, ethnicity, and sexuality. The report also notes that this information can be "easily hacked" because it is being shared via plain text.
"It allows anybody who is running the network or who can monitor the network—such as a hacker or a criminal with a little bit of tech knowledge, or your ISP or your government—to see what your location is," said Cooper Quintin, senior staff technologist and security researcher at the Electronic Frontier Foundation in a statement to BuzzFeed News. He also noted that this breach of information inherently puts Grindr users at risk, especially if users live in areas that are particularly homophobic. 
Grindr says that Apptimize and Localytics work to make make the app better. "These are standard practices in the mobile app ecosystem," said the app's Chief Technology Officer, Scott Chen. "No Grindr user information is sold to third parties. We pay these software vendors to utilize their services." He also added that the sensitive information shared with these companies are "under strict contractual terms that provide for the highest level of confidentiality, data security, and user privacy."
Grindr currently has over 3.6 million daily active users across the world. You can read BuzzFeed's report in full, here.