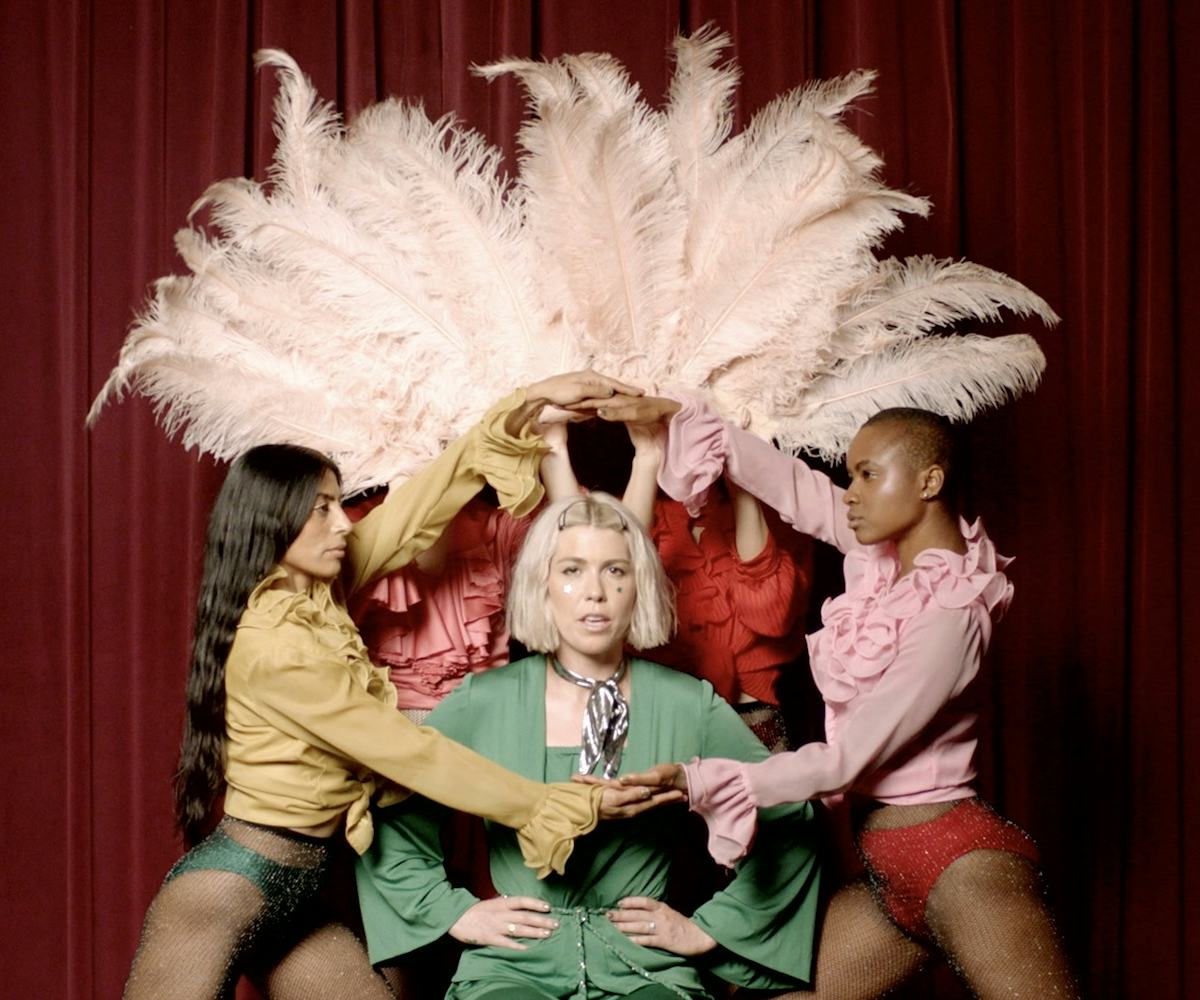 screenshot via youtube
Grouplove's Colorful New Video Is A '90s-Inspired Dream
Watch "Remember That Night" here
Letting go of someone is never easy, but having the support of a trusted girl squad can make the heartache a little more bearable. And in their latest music video for "Remember That Night," Grouplove explores the power of togetherness during those rough times, proving that healing is only one colorful and glitter-filled moment away.
The Kaylie Schiff and Olivia Malone-directed video, premiering right here on NYLON, sees band member Hannah Hooper backed up by her four-person girl squad as she leans on them (literally) for support. And while she certainly brings the video to life with her colorful assortment of '90s-inspired holographic jumpsuits, pantsuits, chokers, and even glow-in-the-dark umbrellas, her most memorable accessory is the way she exudes positive energy. Talk about glowing up!
Hooper tells us that both the song and video are "an exploration and celebration of how powerful and vulnerable a woman is." It's about celebrating both sides of who we are and recognizing our strengths and imperfections. With relatable lyrics like, "Am I stupid or do I want you back?" Hooper, and all of Grouplove, remind us that it's okay to be a little lost sometimes, and it's possible to find comfort in our weaknesses—they'll only make us stronger in the end.
Check it out in the video, below.