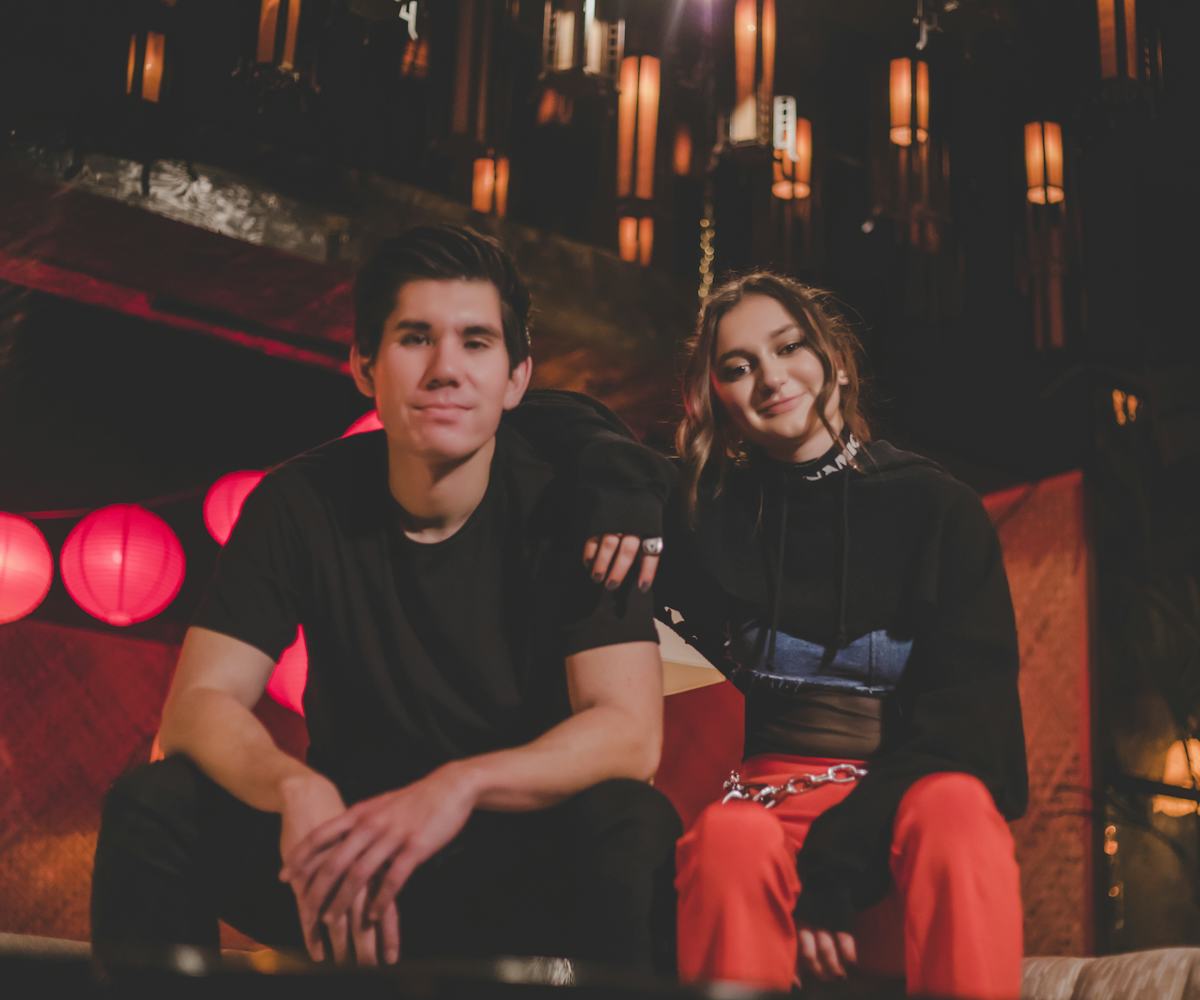 Courtesy Photo
Gryffin, Illenium, And Daya's New Video Has Good Vibes To Spare
There's a lyric off Jimmy Eat World's 2004 album, Futures, that goes, "I fall asleep with my friends around me/ Only place I know I feel safe/ I'm gonna call this home." It paints a picture of best friendship, the family, as the cliché goes, we aren't born into but choose. They're the people who uplift us, cheer us on, and with whom we get weird. They're the people who, like Daya sings in "Feel Good," her song with Gryffin and Illenium, "never call [us] crazy." They make us feel all of the things, but good is a dominant one.
Daya brings the song's vision to life in the new video for "Feel Good." It plays out like the best night you've ever had and could possibly dream of—one where life feels limitless and possible. It coasts on the subtle, warm drops Gryffin and Illenium pepper throughout the song. There's no pretension, no rage, no debauchery to be found (a rare and welcome music video feature if there ever were one).
Gryffin tells us, the song "is built upon the importance of friendships and relationships and realizing how they can lift us up to make us happier, better people. This music video accomplishes that exact messaging and represents it in the organic, natural way I envisioned." He adds, "I'm incredibly proud of how it all came together." Daya echoes that, saying it's her favorite video she's done so far. "It feels natural to release this song and this video now, especially with our current political climate, to remind myself and others that we should look to one another to find comfort and realness when we can't find it anywhere else," she continues. "We all have our issues (I definitely do) and not everything works the way we want it to, so sometimes the key to staying sane is to just be with the people who love us and keep our minds energized and our hearts excited."
"Feel Good," both song and video, lives up to its name. Who knew how wonderfully refreshing that could actually feel. See it for yourself below.