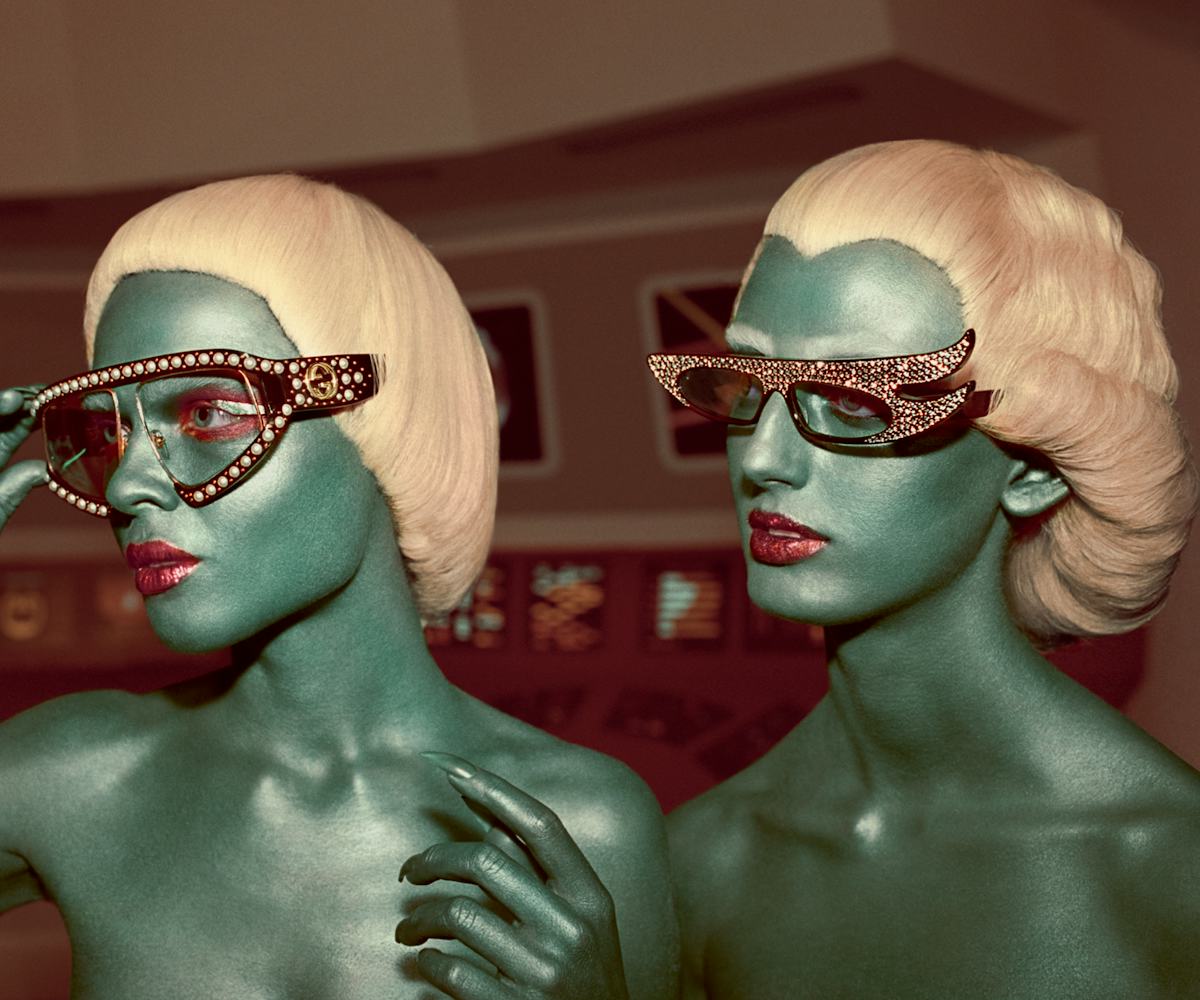 Photo by Glen Luchford, TM & © 2017 CBS Studios Inc. STAR TREK and related marks are properties owned by CBS Studios Inc. All Rights Reserved.
Gucci's Latest Campaign Is A Sci-Fi Fantasy
Remember those cryptic alien castings that took over Gucci's Instagram back in April? Well, after much anticipation, the mysterious posts finally make some sense: The new Fall Winter 2017 campaign is here, and it's pure, sci-fi gold. Creative director Alessandro Michele has been known to produce some serious magic season after season (both the fashions and the campaigns to go along with them), and this time he tapped photographer Glen Luchford to give the collection an intergalactic spin.
The campaign pays homage to the sci-fi genre of the '50s and '60s in the form of a trippy and psychedelic film and photo campaign. From Star Trek references featuring some very chic teleportation to alien make outs, UFO sightings, and dinosaur battles, this campaign speaks to both fashion enthusiasts and sci-fi aficionados alike.
Even though we may have been transported to a parallel universe, it's still very Gucci. Aliens wear bedazzled eyewear and intricate brocade robes, while Earthlings and humanoids escape to another galaxy clad in layered florals, tartans, and plenty of stacked rings.
Prepare to see Gucci like you've never before: Check out the #GucciAndBeyond director's cut below.
Now, we'll just be waiting on the feature film.