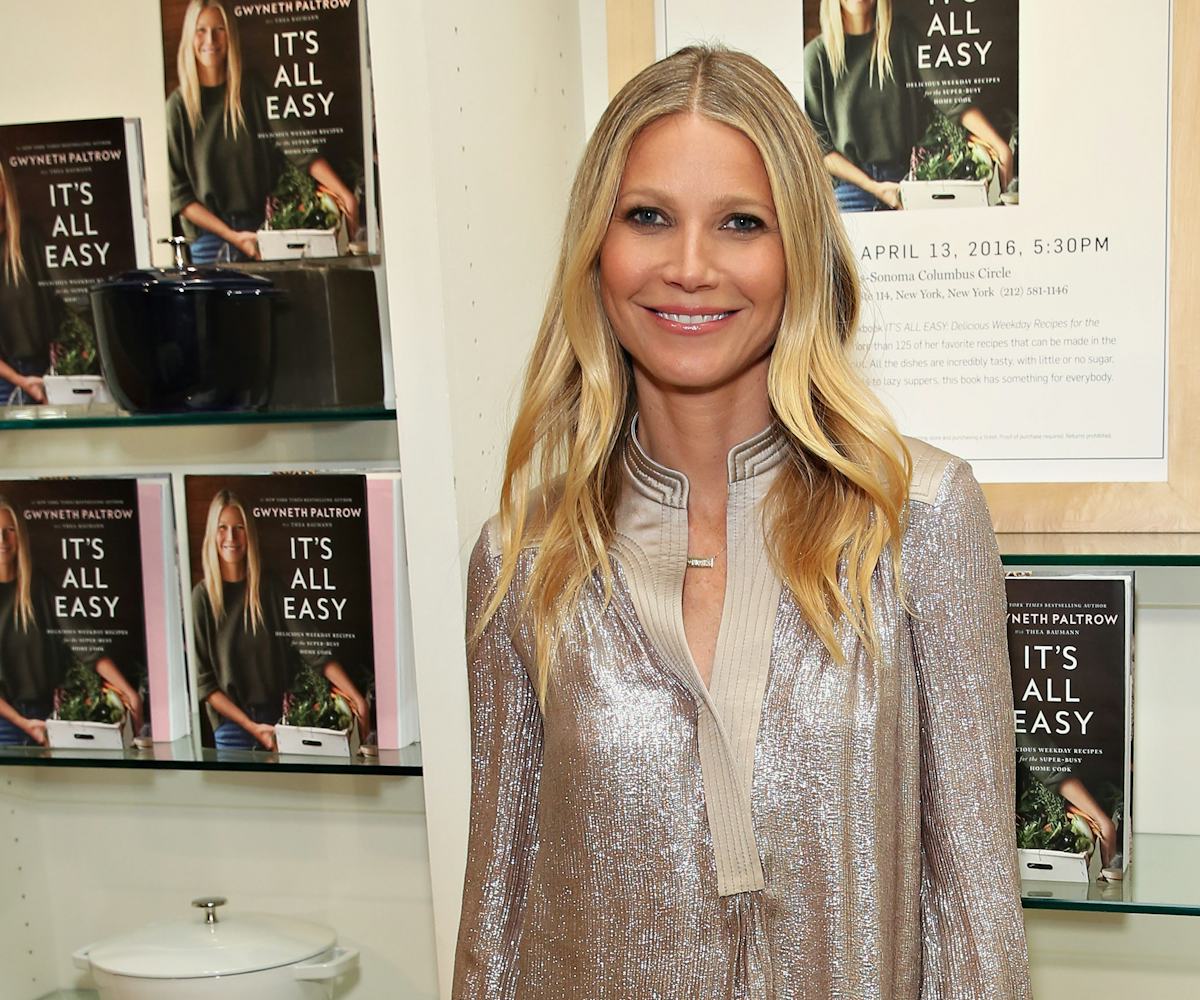 Photo by Cindy Ord / Getty images
Gwyneth Paltrow's Next Act: Finding The New Instagram
She'll be a mentor on 'Battle of The Apps'
After announcing that she was consciously uncoupling from her lifestyle behemoth GOOP, we wondered what Gwyneth Paltrow would do next? Would she resume her acting career in hopes of scoring a second Oscar? Would she join Chris Martin on tour with their children Moses and Apple and form a modern day version of the Partridge Family? Or, would she start another lifestyle brand called POOG, in which she recommends different ways to deep fry mac n' cheese?
As it turns out, it's none of the above. 
For her next act, Paltrow will join the realm of reality television as a mentor on Apple's upcoming reality series, Planet of the Apps. Along with VaynerMedia's Gary Vaynerchuk and the extra terrestrial rapper will.i.am, Paltrow will say yay or nay to aspiring app developers. Think of it as Shark Tank meets American Idol, except instead of Simon Cowell calling someone's performance pitchy, it'll be Paltrow criticizing an app's lack of built-in virality. 
The show marks a bold new step for Apple, which is also busy getting into television, with a scripted series from Dr. Dre currently in the works. As for Planet of the Apps, Paltrow seems stoked about her new role as dream maker. "Developing and launching a business based on your own original idea can be exhilarating, but intimidating," she told Variety. "This is a great opportunity to be part of a series that lets us use our experiences to help app developers break through and create viable businesses that will impact peoples' lives. 
And to make things extra mind-bending, Planet of the Apps will launch where else but the App Store, in 2017.