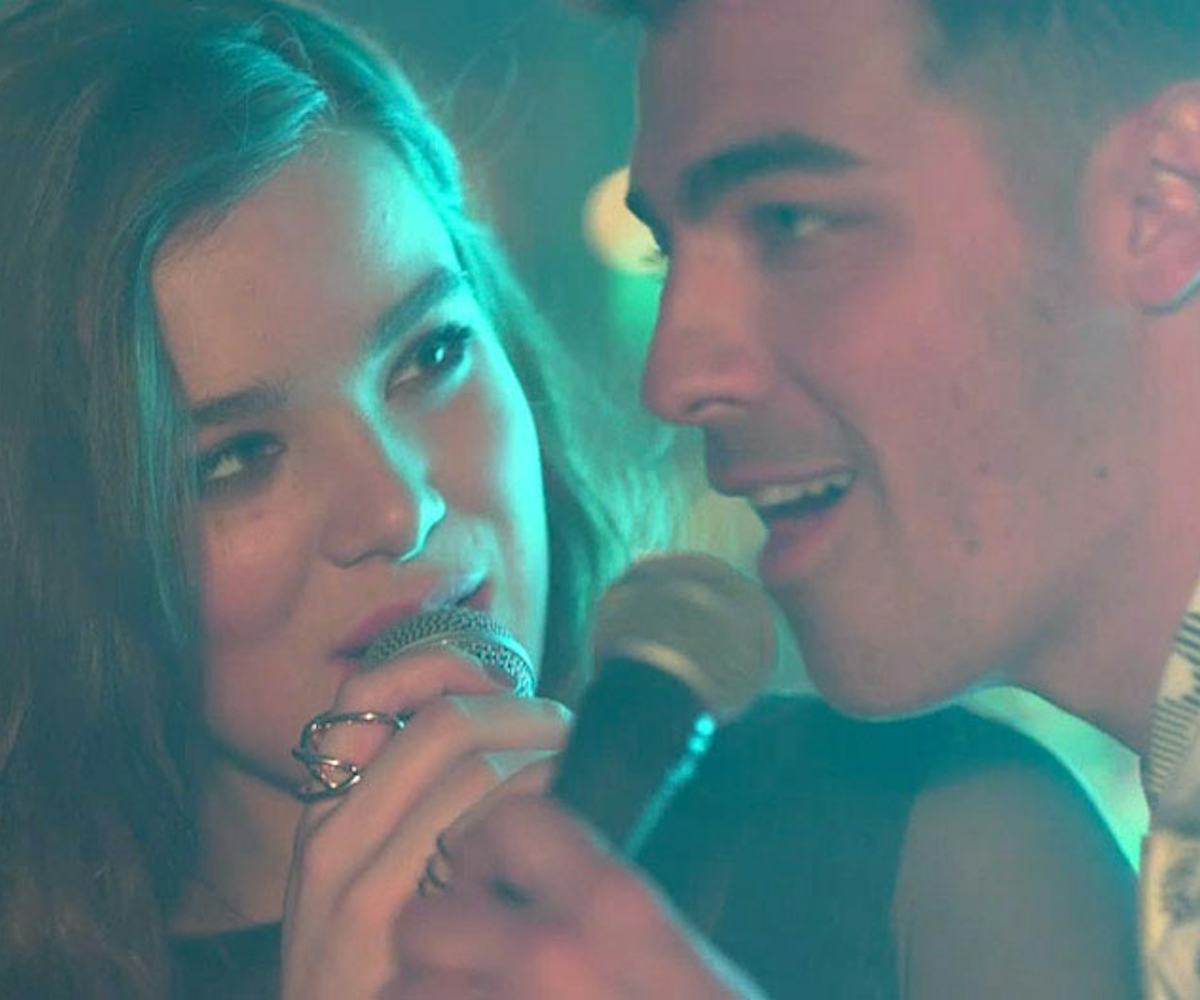 Photo courtesy of Republic Records.
Hailee Steinfeld & DNCE Have Officially Hit "Rock Bottom"
It's been quite the day for two-thirds of the Jonas Brothers. Nick just released a video with Tove Lo, and surprise! Joe Jonas and his band DNCE are in Hailee Steinfeld's new video for "Rock Bottom."
The explosive pop track gets an equally explosive video. Steinfeld and John Economou—the formerly homeless model discovered by Kendall Jenner and Gigi Hadid—play a couple whose dynamic consists of fighting and getting back together. Steinfeld's stretching both her acting and music chops here. It's when she takes the stage with DNCE for a cathartic, climactic chorus, that both worlds come together. Speaking to People, Steinfeld said the song makes her think about a specific relationship in her past. "I've experienced that relationship in its entirety," she said. Haven't we all? Being on the "good side of bad karma" is something we all have been and will likely go through again. Good thing there are songs like this to help us make sense of it all.