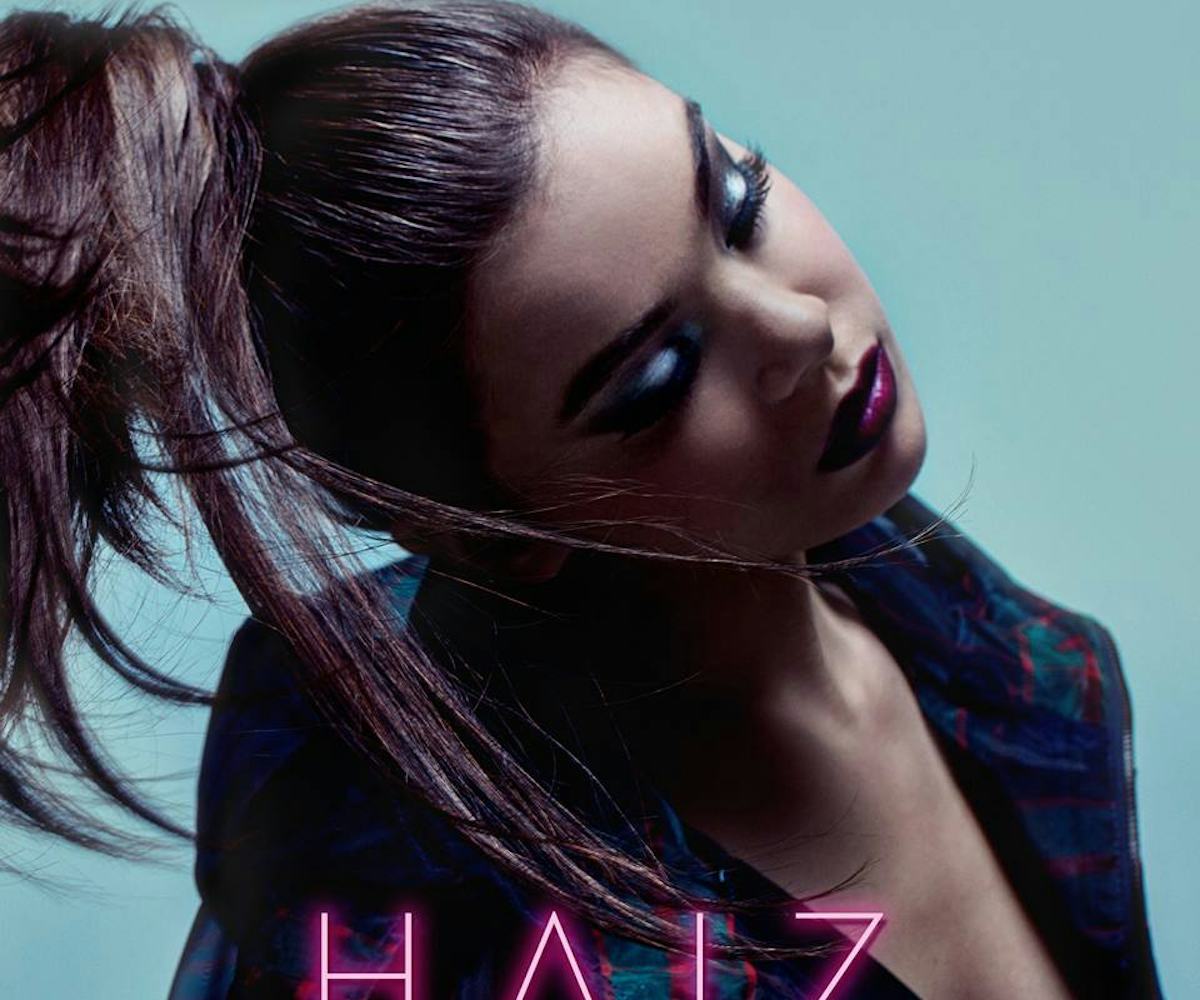 Photo courtesy of Republic Records
Hailee Steinfeld Made Some Sickeningly Sweet Pop
On one hand, pop is one of the most attainable, accessible spheres in music: It's repetitive, often relies on spectacle, and has a longstanding history with auto-tune and other methods of sonic manipulation. On the other, it's an oversaturated market that comes with high expectations and a massive microscope. And while Hailee Steinfeld has spent the past five years in the mainstream public eye, her foray into music is entirely different from her time acting, starring in fashion campaigns, and being a part of Taylor Swift's squad—because it has to be: All songs draw upon some sort of personal experience or desire, and therefore, are more honest than bringing someone else's vision or words to life.
The fact that Steinfeld, who was nominated for an Oscar for her performance in the Coen Brothers film True Grit, would transition from on-screen life to a music career is telling of itself. Aside from the Disney model, where stars are expected to be triple threats from the beginning, there haven't been many actors who have been vocal about their sonic aspirations, let alone bold enough to act on them. Mostly, it's the other way around—take Cher, David Bowie, Courtney Love, Justin Timberlake, and even Elvis Presley, for instance. For a young woman to act on her desires and declare ownership over another extremely visible medium, well, that's a feat in and of itself.
The music itself is strong, too. It's almost sickeningly sweet, hyper-aware pop dosed in synth and packed with riffs. And under all the excessive electronic manipulation, it's clear that Haiz may be one of the most telling general statements about young teens and 20-year-olds today. In the same vein of Alessia Cara's "Here," "Hell No's and Headphones," the EP's opening track, talks to feeling like an outsider at a party. Sometimes, you don't want to drink to excess, and sometimes you just want to be alone listening to your favorite music, and that's fine. "Rock Bottom" is about thriving in a tumultuous relationship, "You're Such A" is the EP's resident breakup anthem, and "Love Myself" is the self-empowering ode to masturbation and doing your own thing. 
It may not be overly innovative and it may not be pop music's savior, but it's fun, catchy, and has a lot of good messages for young women everywhere—and there's no doubt that Haiz will make it onto just about every mainstream radio station and playlist imaginable.