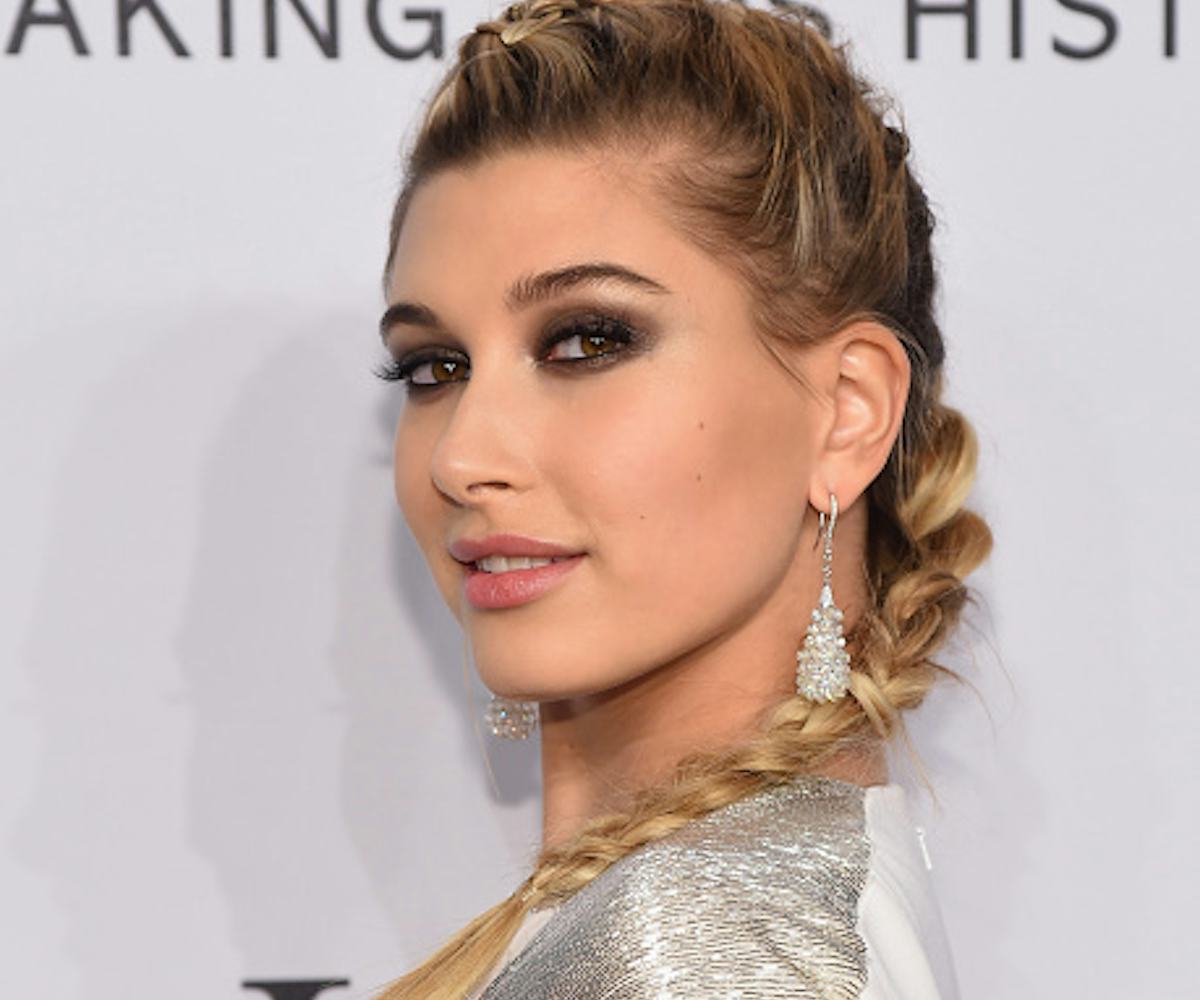 Photo courtesy of Michael Loccisano/Getty Images.
Ooo! Hailey Baldwin Just Said She Loves Justin Bieber
but is she "in love" with him?
"Quit playing games with our hearts." Was that Backstreet Boys line written to foreshadow the rumored romantic relationship between Hailey Baldwin and Justin Bieber? Maybe. Could be. Certainly, the two are making us feel that way with their recent spate of hints, Instagram photos, and more hints. Do they, as they've both said before, love each other as friends, or is it more than that?
As you may or may not remember, we spent yesterday reporting on the sweet, sweet words Bieber had for Baldwin in a cover story interview for GQ. "[She's] someone I really love," he said. He continued, "What if Hailey ends up being the girl I'm gonna marry, right? If I rush into anything, if I damage her, then it's always gonna be damaged. It's really hard to fix wounds like that. It's so hard ... I just don't want to hurt her." Sooo, that sounds like love, yes?
Well, today, we've heard the other half of Jailey—that is, Baldwin—follow suit by also dropping the "L" word. "He's just really sweet," Baldwin told ET's Carly Steel in an interview at yesterday's annual amfAR Gala in New York City. "He's a good kid, he has a good heart ... and I love him." Sounds like the "rush" Beebs was talking about is most certainly on.
Though, again, this may be friend-love, but on the other hand this is looking like the real thing (and right on time for Valentine's Day, too). Although we have yet to receive actual confirmation of the relationship, our dizzy speculations and hopes will have to do until then—and we're not sorry about it.