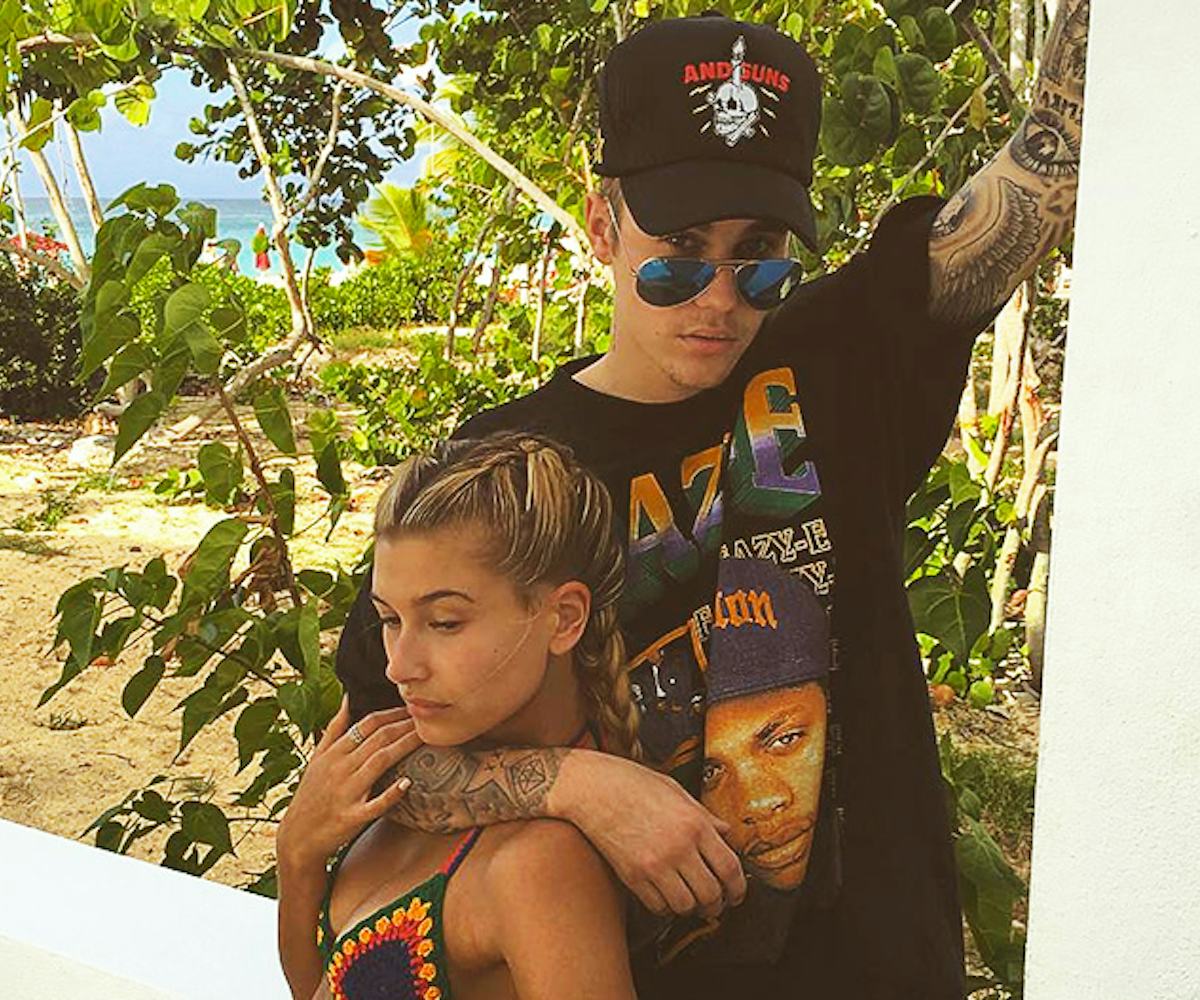 Photo via @justinbieber/Instagram.
Justin Bieber Really Loves Hailey Baldwin
"we spend a lot of time together."
Justin Bieber and Hailey Baldwin are either really good friends or they're dating. In his most recent interview, a cover story for GQ, Bieber admits that they're close. "[She's] someone I really love," he says. "We spend a lot of time together."
Well, obviously. Anyone who follows him—or sometimes aimlessly scrolls through Bieber's Instagram for reasons unknown, even to themselves—on social media knows they hang out. He went on a luxe vacation with his family, and Baldwin tagged along. Not to get all high-school-bathroom-sink-talk on you, but that sounds a little romantic to us. Then again, they could totally just be friends because people take their friends on family vacations all the time. It's not like single guys and single girls can't hang out platonically, right? (Sounds like the making of a hot-take think piece.) At least, we're of that mentality.
Perhaps he'll expand his thoughts more when the full GQ interview is released tomorrow. Because right now, all ye Jailey shippers—that's what we're calling them, yeah?—have to feast on is the fact that they take fancy vacations together, hang out a lot, and maybe "make love" to his song "Trust." TMI? Sorry.
Photo by Eric Ray Davidson for GQ Magazine.