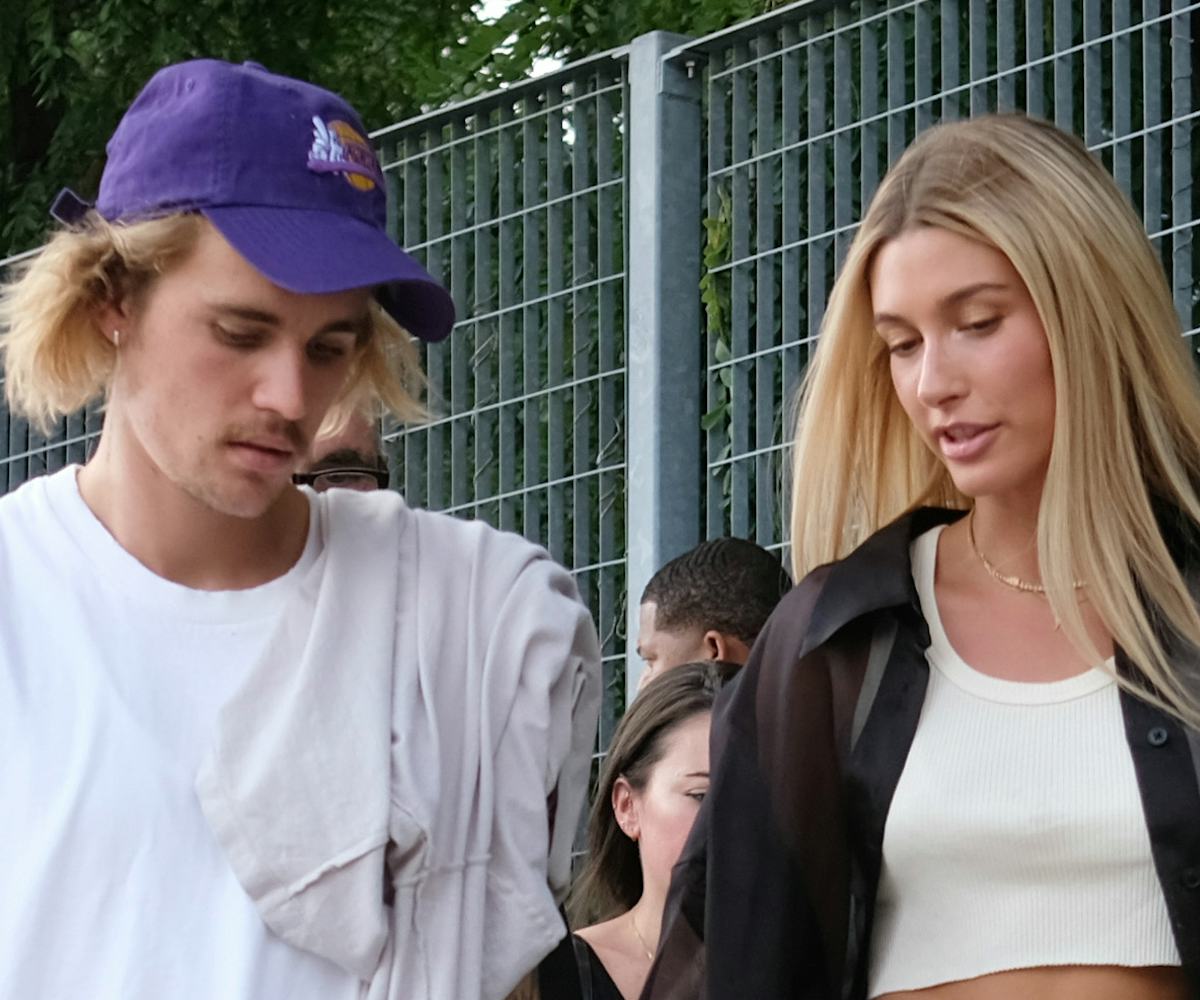 Photo by Nicholas Hunt/Getty Images
Hailey Baldwin And Justin Beiber Apparently Got Married And I'm Feeling Overwhelmed
I'm so confused! Just yesterday you said it was in 2019!
After a two-month engagement, Hailey Baldwin and Justin Bieber have reportedly tied the knot. The couple had just rekindled their on-again, off-again romance a month prior to the engagement, but apparently are now all in.
"They went ahead and did it without listening to anyone," a source close to the couple told People. According to a separate source, called the "religious source," the couple is "going to have a big blowout, in front of God and everyone they love," but were already legally wed in a courthouse. 
According to a blurry photo obtained by TMZ, Bieber rocked a greasy-looking ponytail and oversized striped shirt, while Baldwin looked slightly more put-together in a short white dress. TMZ reports that Bieber was overcome with emotion, at one point crying and saying, "I can't wait to marry you, baby," and later told a court official, "Thanks for keeping it on the DL." 
We doubt there were "lights strung everywhere" in this low-key ceremony like Baldwin said she wanted in an interview just yesterday, but hopefully she gets everything she dreamed of and more in the second ceremony with family and friends.