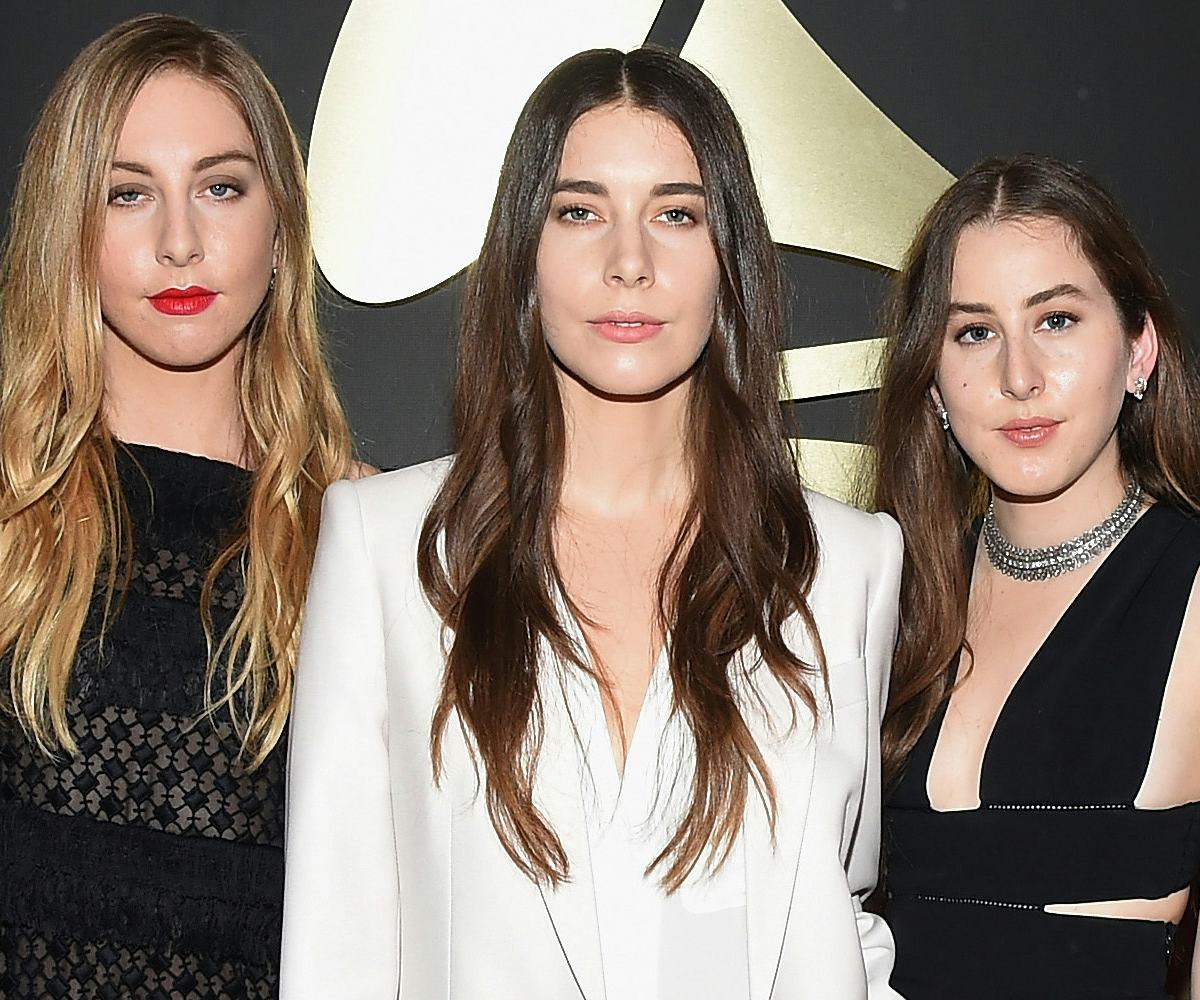 Photo by Larry Busacca/Getty Images
Haim Were Paid A 10th Of What A Male Artist Made At The Same Festival
They fired their agent following the discovery
Haim say that they fired their agent after discovering that they were paid a 10th of what a male artist playing the same festival received.
In a new interview with Grazia, the band said they initially "didn't think twice" about the pay, as they were hoping the festival would gain them exposure.
"We had been told that our fee was very low because you played at the festival in the hope you'd get played on the radio," Danielle Haim said, per NME. "We didn't think twice about it, but we later found out that someone was getting paid 10 times more than us. And because of that we fired our agent."
The group did not name the festival or the male artist in question.
Alana Haim also chimed in during the discussion, (rightfully) calling what happened to them "fucked up."
"It's scary out there and [messed] up not even to be paid half the same amount," she said. "But to be paid a 10th of that amount of money? It was insane."