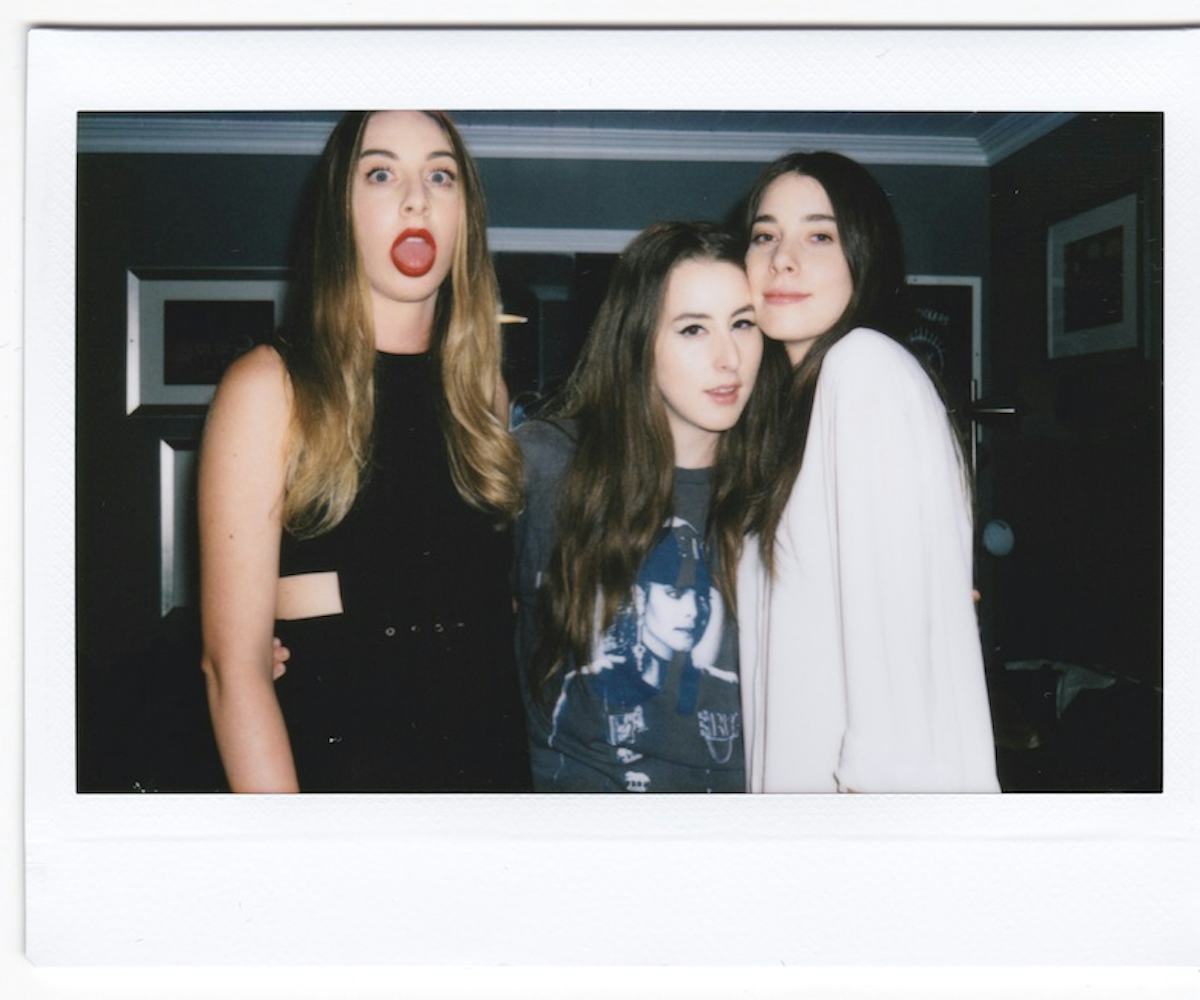 photo by silke labson
girls on film
see exclusive haim photos from our party!
Now that a full 36 hours have passed, it's safe to say that we officially came, saw, and conquered the NYLON Music Issue release party earlier this week.(OK, techincally Haim conquered, but still....) And now that you have seen the Party Monster pics and played Days Are Gone for the hundredth time, we've got a final party hurrah.
Photographer and stylist Silke Labson helped outfit Este Haim for the event, and was also on hand to snap photos before, after, and during our cover girls' epic performance. Check out her photos exclusively here....and just in case you were wondering, yes, Este's Bass Face looks even better in film form.