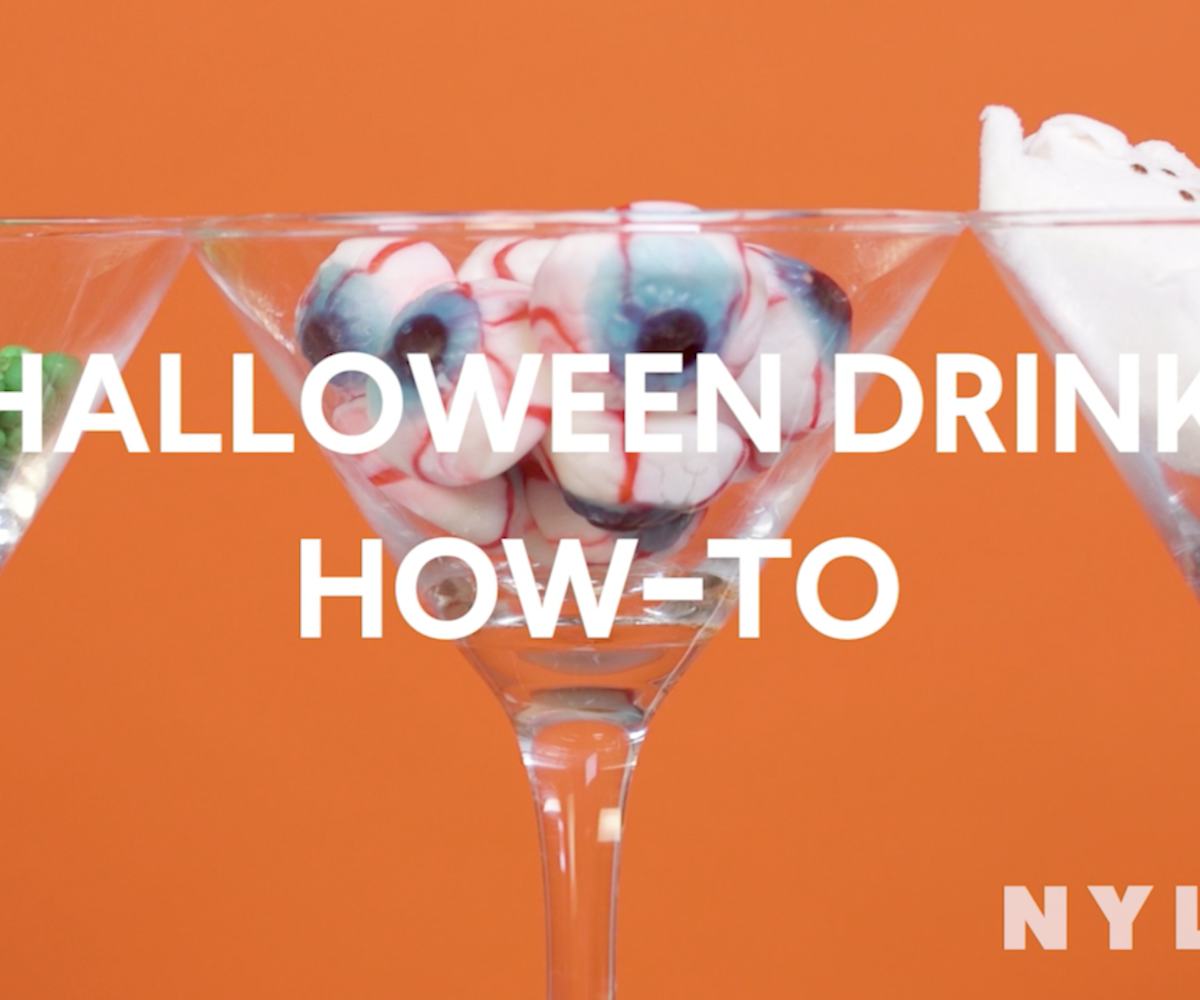 This 60-Second Recipe Will Turn Your Soda Into A Halloween Potion
Halloween is just a day away, which means all the holiday party procrastination you've been doing is finally coming to an end. Planning for that perfect spooky shindig can be quite a feat, especially since the internet is bursting with endless recipes and tips on how to make your soirée the envy of all your friends. Lucky for you, we've concocted the perfect drink recipe to make your party planning a bit easier (and much tastier!). The best part? You can prepare it in under a minute and serve with or without alcohol. See how to make the spooky drink, above, and read the recipe, below.
Ingredients
Sprite
Ice
Nerds candy in the color of your choosing (we recommend red or green)
Eyeball gummies
Ghost Peeps
Directions
Fill glass with Sprite
Add ice
Add two eyeball gummies
Stick a ghost Peep on a straw, and enjoy!