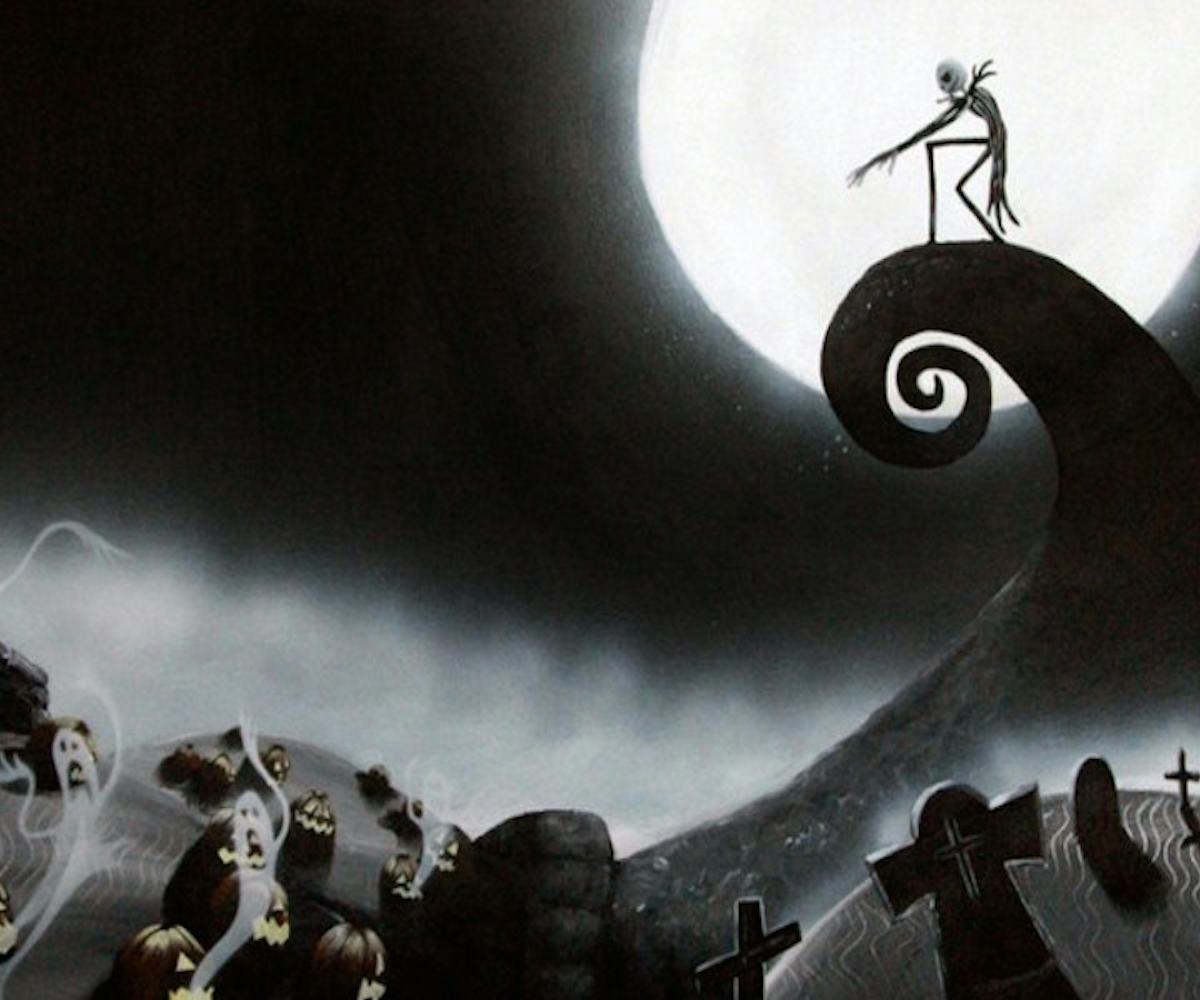 Screenshot via YouTube
Here Are The Most Popular Halloween Movies Kids Are Watching This Season
Jack Skellington still rules October
Danny Elfman's haunted score for the film The Nightmare Before Christmas has apparently been blaring on television screens accross America during the entire month of October for yet another year. According to analysis from Frontier Communications, Tim Burton's seasonal masterpiece remains a favorite amongst kids during this, the spookiest of seasons. The new study, which compiles at data from streaming services, gives us a state-by-state look at the kids of America's favorite Halloween movies.
Jack Skellington remains the undisputed patron spirit of the season, claiming Washington, Oregon, Arizona, Utah, Colorado, Kansas, Missouri, Iowa, Wisconsin, Illinois, Indiana, Kentucky, Virginia, North Carolina, South Carolina, Alabama, Pennsylvania, and New Hampshire as his dominion. E.T. and Gremlins trailed significantly behind Nightmare but also took large chunks of the country. Meanwhile, more contemporary movies like Coraline and Corpse Bride have eked out considerable popularity towards the West Coast.
The study also showed that residents of New Mexico, Utah, and Wyoming are the biggest consumers of horror as a genre.
Notably, nine out of the 11 favorites are currently available on Netflix. Of the bunch, only The Witches and The Addams Family are available on other services (Amazon Prime and Hulu, respectively).
If you listen closely you can almost hear Zero barking in the distance, waiting for his bony master to dole out candy and wreak havoc...!