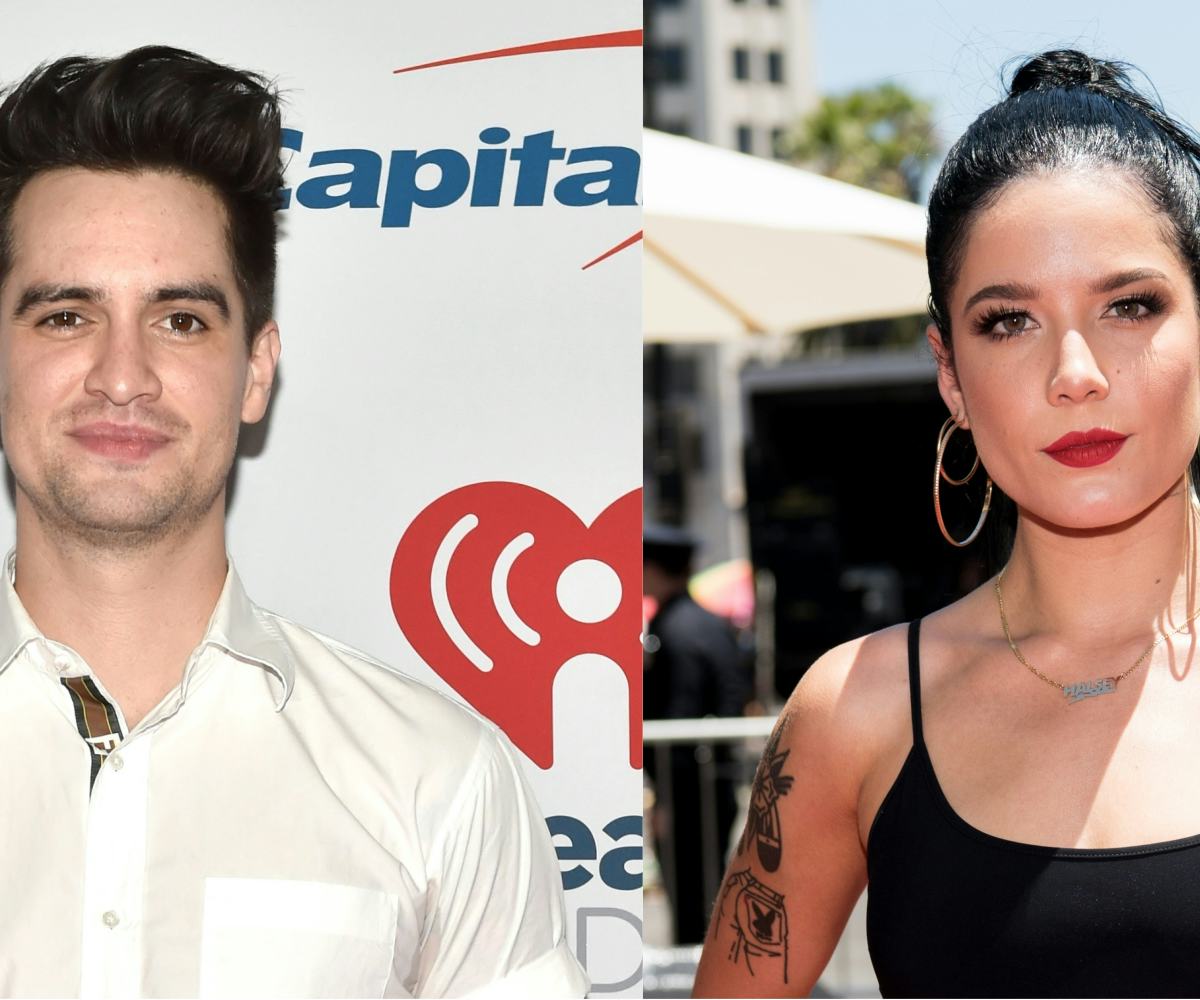 Photos By David Becker/Getty Images, Emma McIntyre/Getty Images
Halsey's Brendon Urie Story Will Make You Love Him Even More
She shared the cutest encounter with the Panic! At The Disco frontman
Halsey shared the cutest story about her (and our) emo idol Brendon Urie.
As a teen, Halsey told NME she'd follow Panic! At The Disco's tours up and down the East Coast. "I remember having this wristband from the pit [at one of the shows], and Brendon Urie being on the edge of the stage and acknowledging me… so I wore that wristband every day. I even covered it with plastic when I showered so it wouldn't fall off," Halsey recounted. After the wristband broke, following a run-in with a bully, Halsey "was devastated… I couldn't understand how somebody could be so mean." 
Years later when she had become a popular musician, upon meeting Urie, Halsey retold the wristband story to the Panic! At The Disco frontman. He didn't forget what she said, and her confiding in him turned into an adorable gesture at a "recent" show of hers. 
"I went back to my dressing room," Halsey said, "and there was a bouquet of flowers and two plastic Panic! At the Disco wristbands, with a little note that said: 'This is to replace the one you lost.'" Urie may have just raised the bar for fan interactions, and, as a fan-turned-friend, Halsey took note. 
"You never know what one of these kids is going to become," Halsey said about the fans she meets. "To put yourself above them, or to write them off? You would be putting [your fans] at a serious disadvantage because they're capable of greatness and may come back around one day and express that gratitude to you." What she said.