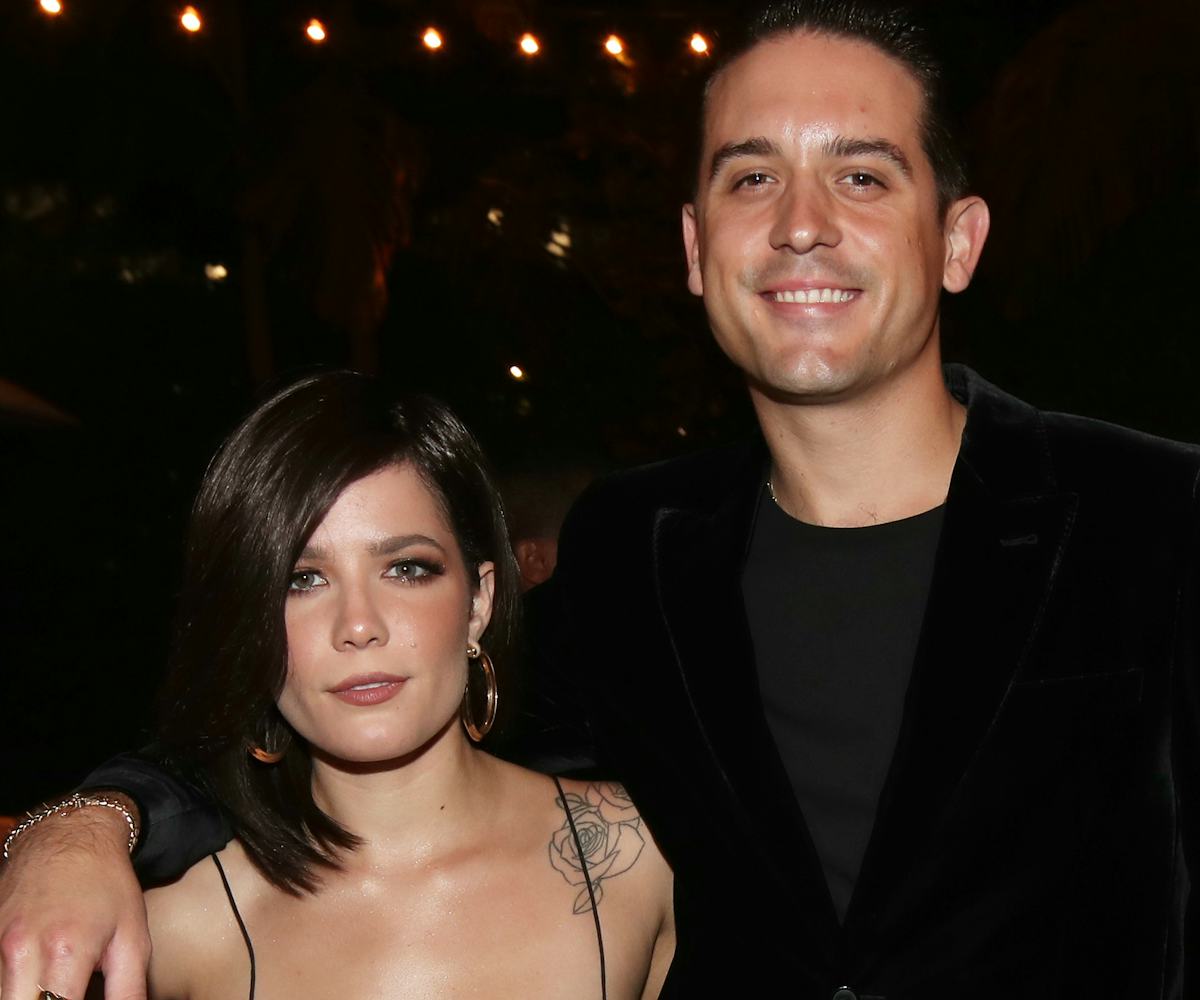 Photo by Christopher Polk/Getty Images
Halsey And G-Eazy Reportedly Split Up
Halsey and G-Eazy are splitsville yet again. The on-again, off-again couple is no longer together, according to E! News.
It didn't take long for the 'ship to sink yet again—the two just reconciled at an MTV VMAs after-party.A source told E! News that the breakup was prompted by G-Eazy "flirting with several girls in public" at an L.A. party he performed at last weekend. "G-Eazy was telling everyone that he was single," the source added, "and that he and Halsey are always 'on-and-off' but they are currently split." 
Back in July, the couple split for the first time, a breakup which fans-slash-internet super-sleuths thought was prompted by G-Eazy being unfaithful. Speculation ensued after Halsey cryptically tweeted out the scissors emoji, which could have been a reference to G-Eazy's lyric in the couple's duet "Him & I,": "Ever catch me cheating, she would try to cut my…" 
While Neither Halsey nor G-Eazy has commented on the split, both musicians unfollowed each other on Instagram.