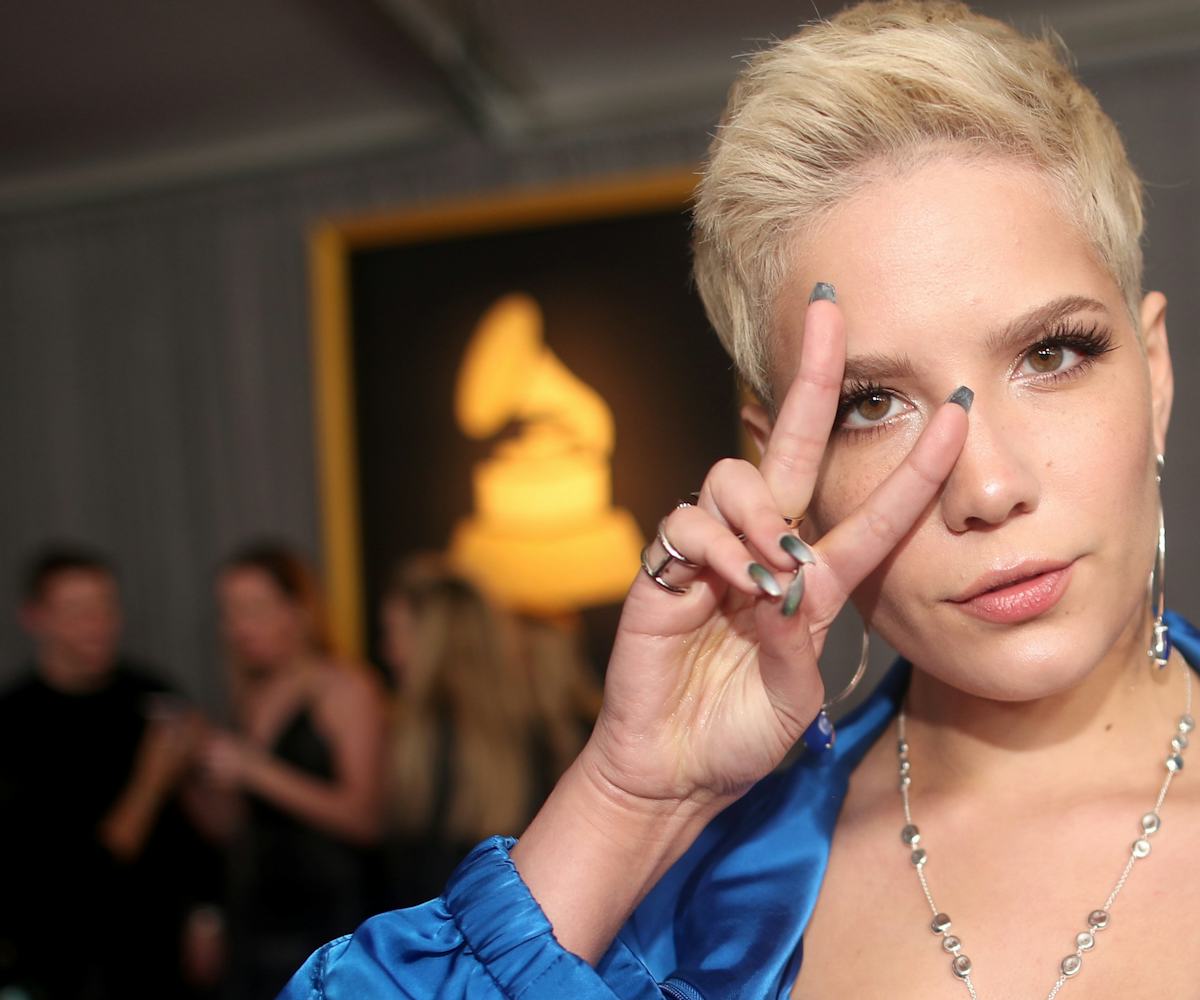 Photo By Christopher Polk/Getty Images For NARAS.
Halsey "Didn't Feel Right" Going To The VMAs
She explained to a fan why she wasn't in attendance
From Rihanna to Beyoncé, this year's MTV Video Music Awards had quite a few big-name no-shows. And while it's unclear what exactly caused some of music's biggest names to skip the event, we do know why Halsey didn't show up at Radio City Music Hall.
Always one to keep it brutally honest, Halsey responded to a fan asking where she was during the show. Tweeting that she "didn't feel right" going, Halsey explained that her lack of nominations this year was a big reason why she wasn't in attendance. Especially since she was the mastermind behind all of the music videos for Hopeless Fountain Kingdom.
"I directed all my own music videos this album just to have @MTV '#wcw' me to death and not nominate me for anything," she wrote. However, she ended things on a positive note, writing, "I'm happy you guys liked the videos. That's all that matters to me."
See her tweet, below.