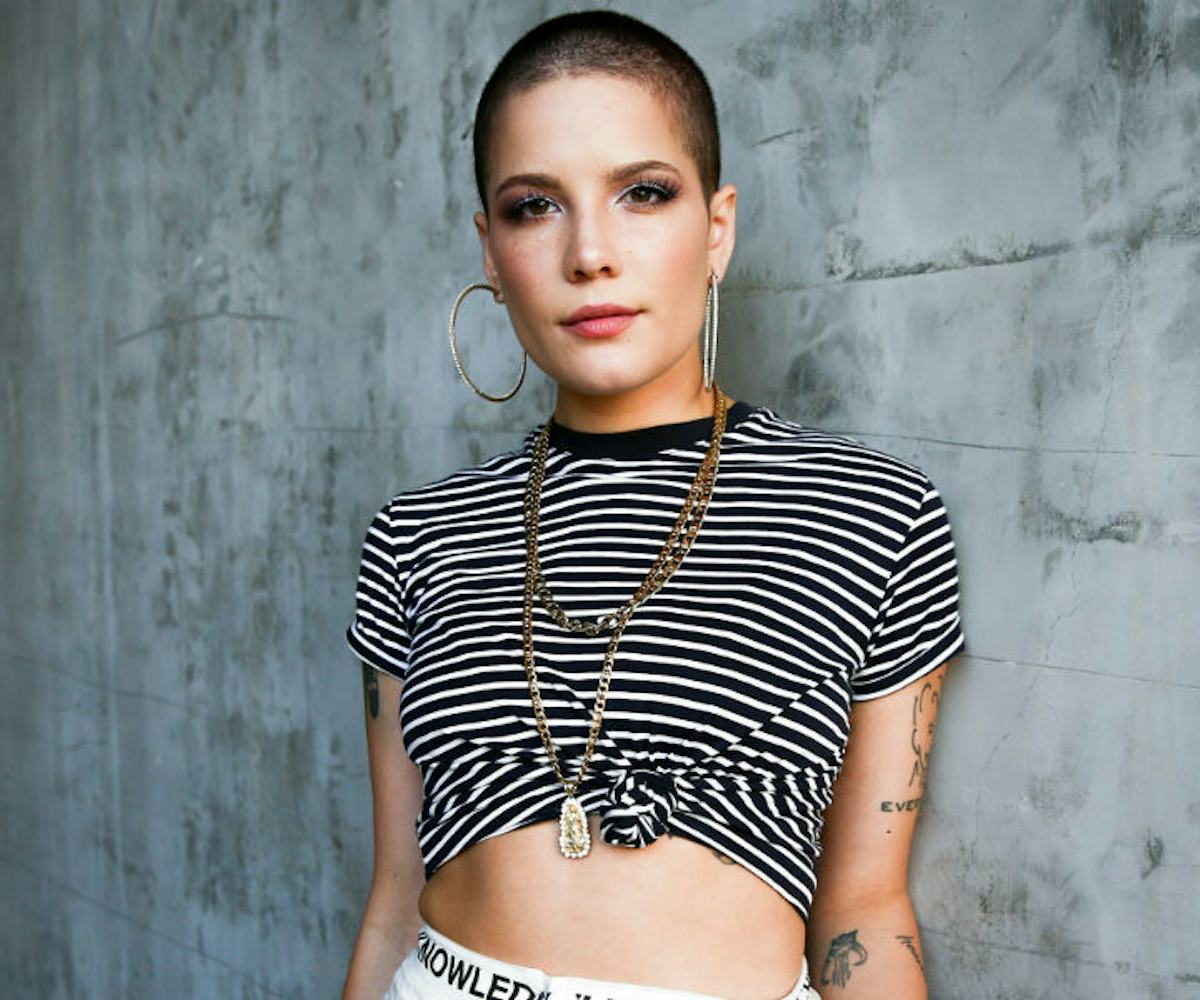 Photo by Rich Fury/Getty Images.
Halsey Delivered An Emotional Poem During The Women's March
"This is the beginning, it is not the finale"
People took over the streets for the second annual Women's March across the country this weekend. More than 200,000 gathered in New York City, including many celebrities—like Halsey—who came to not only protest but also deliver powerful speeches.
"I don't really know how to do a speech unless it rhymes," she told the crowd. "So I'm gonna do a little poem for you guys." The singer proceeded to read "A Story Like Mine," in which she detailed accompanying her best friend to Planned Parenthood at 14 after she was raped. She also recounted her own sexual assault experience at the hands of her boyfriend in 2012. "He's taken to forcing me down on my knees," she said. "And I'm confused 'cause he's hurting me while he says please/ And he's only a man, and these things he just needs/ He's my boyfriend, so why am I filled with unease?"
She went on to state that being a public figure hasn't helped protect her. "It's 2018, and I've realized nobody is safe long as she is alive," she said. "And every friend that I know has a story like mine." That's why herself and others gathered Saturday. For her, the march served as a reminder that "this is the beginning, it is not the finale."
She concluded with this send-off message:
We are not free until all of us are free. So love your neighbor, please treat her kindly. Ask her story and then shut up and listen. Black, Asian, poor, wealthy, trans, cis, Muslim, Christian. Listen, listen and then yell at the top of your lungs. Be a voice for all those who have prisoner tongues. For the people who had to grow up way too young. There is work to be done. There are songs to be sung. Lord knows there's a war to be won.
Watch the full speech, below, and read the transcript, here.