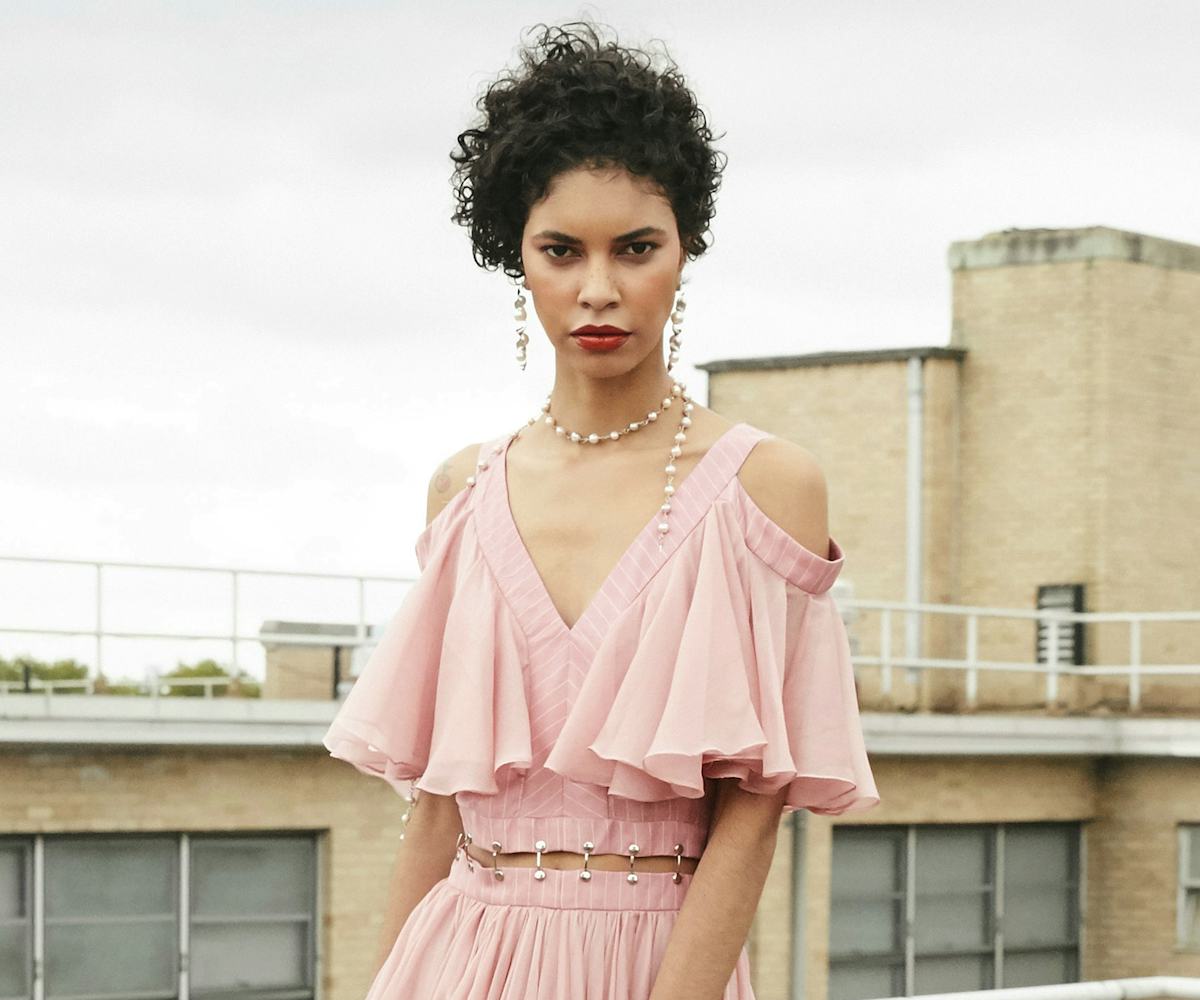 Photo Courtesy of Han Wen
Meet Han Wen, The 24-Year-Old Designer We're Currently Obsessed With
Fall in love with his "Postcards of Summer" SS19 collection
If you haven't already heard of Han Wen, you're going to want to pay attention ASAP. The 24-year-old designer recently unveiled his Spring/Summer 2019 collection, a summertime wardrobe "for one's journey through life, love, and remembrance," per the press release.
The collection was inspired by a story from the designer's mother's life, he explained:
We imagine a young bride, called away on business to Europe for the summer. Her days are spent working tirelessly to advance her professional career. On weekends, she explores foreign cities and cultures, all the while chronicling her adventures in letters and postcards to her young groom, waiting anxiously for her to return home.
Each look in the collection carries with it a bit of that story—soft feminine lines, warm hues, and delicate map illustrations. These aesthetics and ideas were explored in a film produced by the designer himself and directed by Oliver Lessard. Watch the film, above, and flip through the styles from the new collection, below.