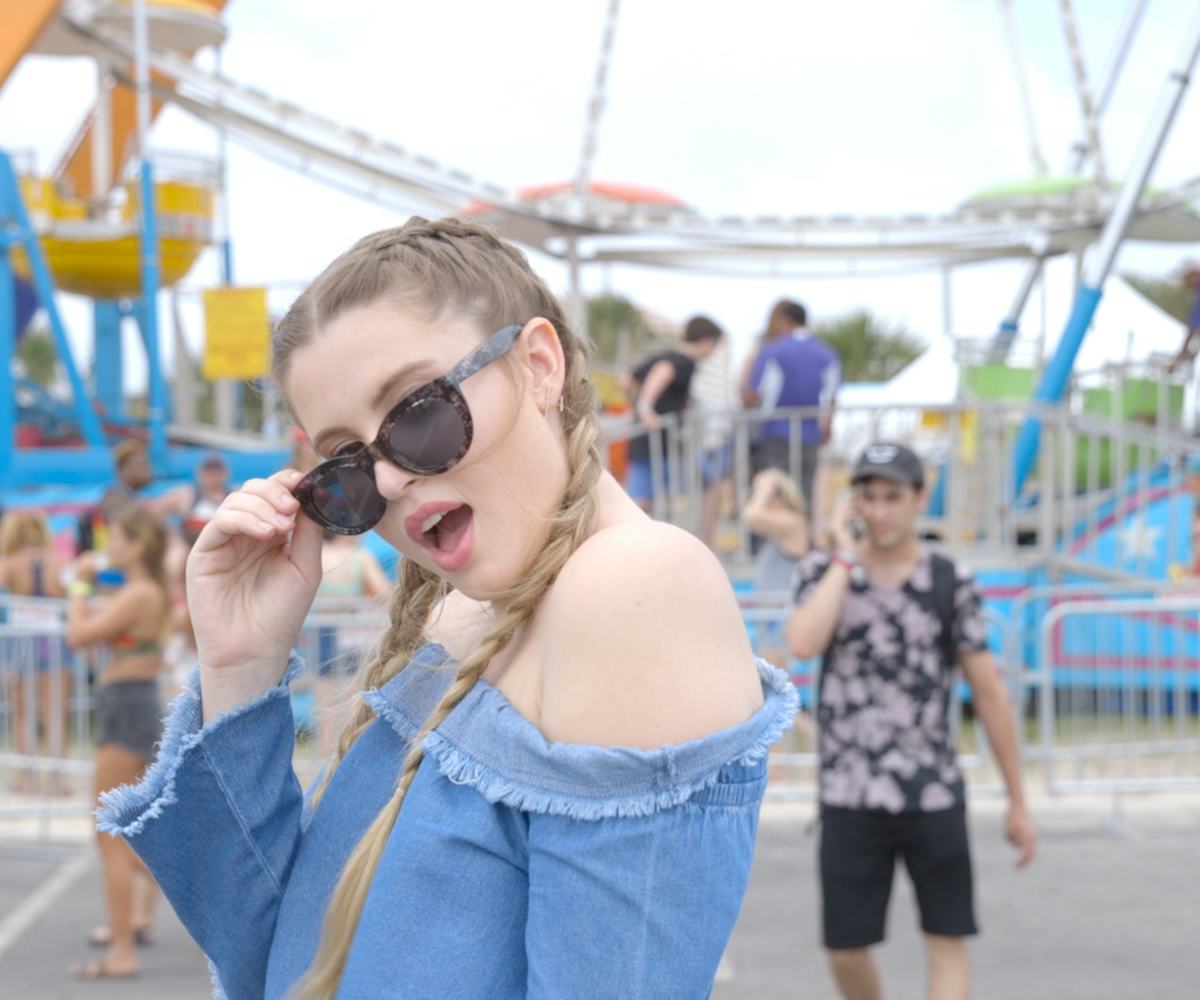 Watch FLETCHER Face Her Fears On A Ferris Wheel
Catching up with the artist at Hangout Fest
"I think it's really important to face your fears and do something every day that scares you a little bit and experience new opportunities," says rising pop act FLETCHER. "I swore on my life that I would never go on a ferris wheel, since the sixth grade when I got stuck on it for six hours. But I'm back on one right now."
When FLETCHER hit the music scene in 2015 with her anthemic single, "War Paint," she quickly climbed the pop charts, earning her place in 2016 as one of Spotify's spotlight acts. Now, the New Jersey native has accumulated nearly 50 million streams to date.
We had the chance to catch up with the fearless artist at this year's Hangout Fest where she talked everything from writing, to performing at her first festival, to connecting with fans.
"This is my first festival that I've ever played before and it was such a good crowd and they were singing the songs and it was like, such a good turnout for a relatively early time slot," she says. "I have been writing a ton and reflecting on the experiences that I've been through, and it's so rewarding when somebody comes back to me and says, 'It's so crazy, this is exactly how I was feeling, the way you stated this'. It feels really introspective and really good and I'm really excited to share it."
Catch up with the artist, above.