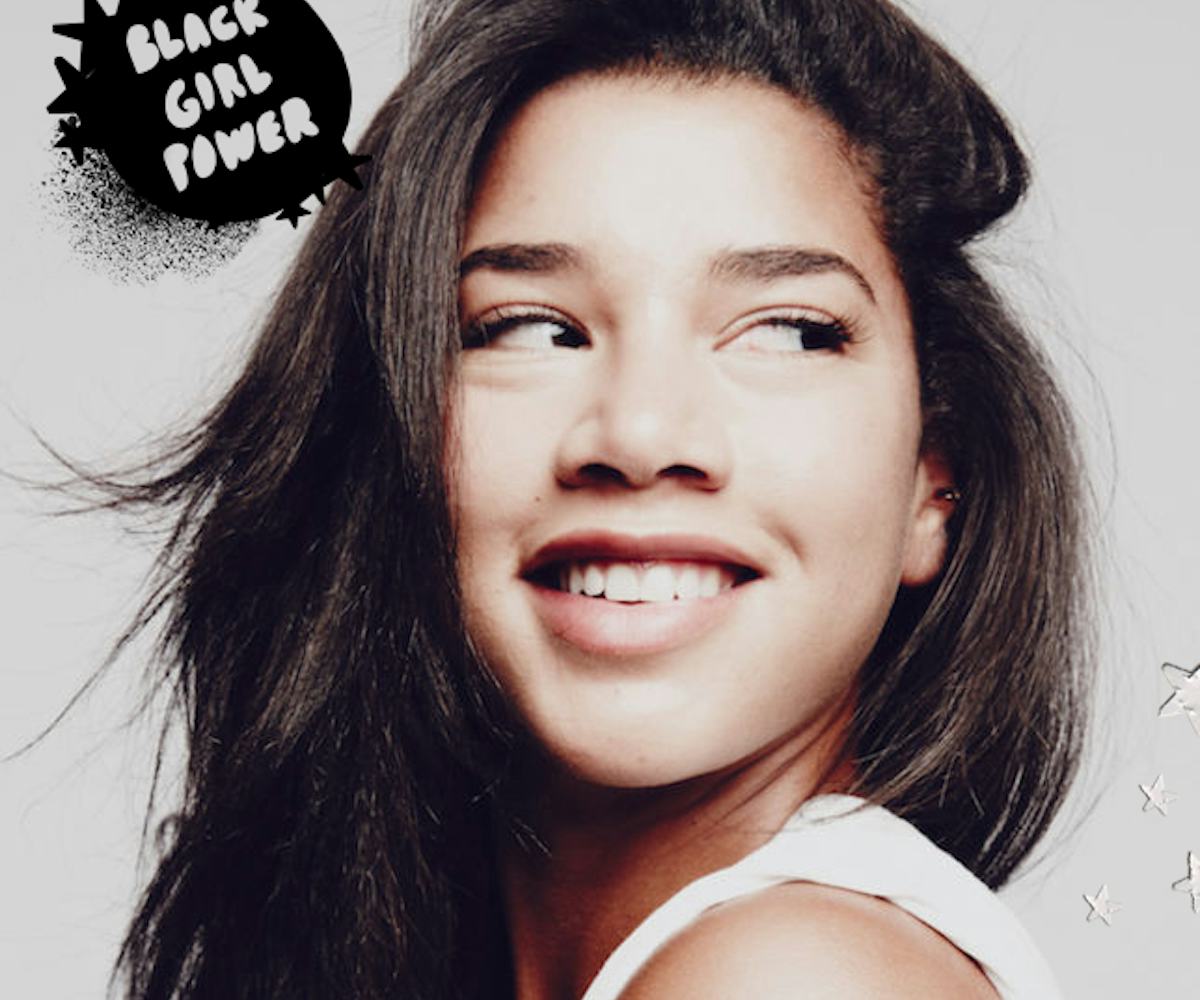 Photographed by Ben Rosser.
Fitness Enthusiast Hannah Bronfman Is All About The Hustle
In celebration of Black History Month, NYLON is running a spotlight series called Black Girl Power... The Future Is Bright. Every day, phenomenal black women from different industries will be featured to tell their stories—revealing how they became who they are, showing what they have accomplished, and pinpointing how they navigated their careers. Black women deserve to be celebrated 365 days of the year, and we hope that this series will inspire everyone to believe in the power of #blackgirlmagic. 
If you scroll through fitness inspiration on Instagram a lot, chances are that you've come across the account of Hannah Bronfman. Not only is she the founder of HBFIT, but she's also a DJ and digital personality. The 28-year-old native New Yorker started DJing as a college student in 2008; after graduating from Bard College in 2010, she would DJ at nightclubs about six nights a week. From there, she began to immerse herself in the corporate fashion world and before she knew it, her first company Beautified was born.
"Because I was DJing for a more luxe crowd during normal hours, I needed to take a little more care of my 'look,'" Bronfman said in an email. "One day, I needed to book beauty appointments on the fly and there wasn't a convenient way to do that. Beautified solved that problem."
Now, she's operating her second company, HBFIT. While the brand is devoted to health, beauty and fitness, Bronfman believes that it's more than those three things. "HBFIT is a destination for women who share a passion for knowledge and guidance on living a happier and healthier lifestyle," Bronfman added.
Take some notes on Bronfman's work ethic from the interview, below!
Growing up, where did you look for inspiration? Who or what inspires you now?
Growing up I looked at dancers mostly for inspiration. There were so many incredibly talented women who were all different colors but they were each so talented at a craft I desperately wanted to be a part of. My mother and my sisters inspire me now. I am also inspired and stimulated by fashion, art, cooking, and overall passion for living life to the fullest.
Could you describe a moment where you felt like you defied the odds or broke a barrier?
When Clinique selected me as one of the faces of the Global Face Forward campaign, I felt like that was a huge accomplishment because not only had they have never had a face before in any of their campaigns, but a mainstream brand like that chose a black girl to represent them. I think that says a lot about where beauty is going and how millennial women are looking at beauty.
How do you maneuver your respective industry as a black woman?
I am very conscious about the fact that I am a young black woman on the hustle and I always try to live by example.
How did you grow into your black identity? (Or, if you're multiracial, how did you grow into your identity as such?)
I am a true mixed girl and I identify with many different parts of myself. I grew into myself as anyone does, through awkward, life changing, humiliating, eye opening, silly, and meaningful moments.