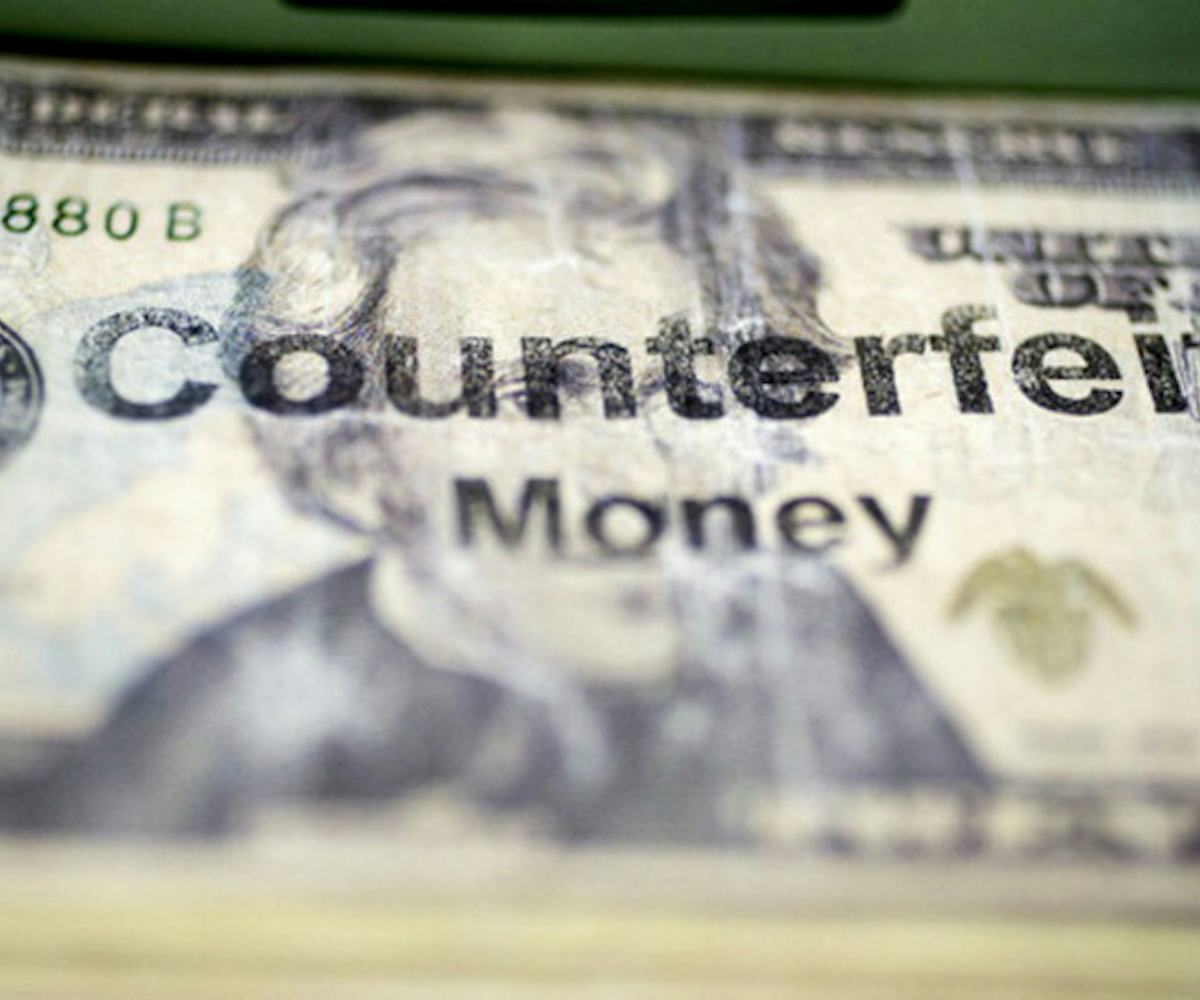 Andrew Harrer/Bloomberg via Getty Images
Harriet Tubman Might No Longer Be Added To The $20 Bill
Thanks Steven Mnuchin for ruining that
The Trump administration claims they've got "more important issues to focus on" than replacing Andrew Jackson on the $20 bill with Harriet Tubman. They must be referring to banning transgender people from the military and pardoning known racists.
On Thursday, Treasury Secretary Steven Mnuchin told CNBC that the new bills were "not something I'm focused on at the moment." His argument was the that "No. 1 issue why we change the currency is to stop counterfeiting. So the issues of what we change will be primarily related to what we need to do for security purposes. I've received classified briefings on that. And that's what I'm focused on for the most part." 
While he acknowledged that "people have been on the bills for a long period of time. And this is something we will consider," he stressed, "right now, we've got a lot more important issues to focus on." 
Designs for the new bills were already approved by the treasury secretary under Barack Obama, Jacob Lew, and would be released in 2020, coinciding with the 100th anniversary of the 19th amendment. 
At the time, Trump was once again very concerned with preserving "history" and "culture" of white men, and said he'd "love to leave Andrew Jackson" on the $20 and "see if we can maybe come up with another denomination." 
According to the New York Times, Trump thought the $2 bill would be better for Tubman. "I think it would be more appropriate," he said. He also added that replacing Jackson with Tubman was "pure political correctness." 
Trump argued that Jackson has been on the bill for "many, many years," and "really represented somebody that really was very important to this country." 
While the Obama admin initially wanted to put a woman on the $10 bill, they changed their minds after the backlash against removing Alexander Hamilton. That's when Lew announced Jackson would move to the back of the $20 bill and women would be added to the $5 and $10 bills. 
Lew understood that Obama's successor could reverse this decision, but couldn't fathom why anyone would want to. "I don't think somebody's going to probably want to do that—to take the image of Harriet Tubman off of our money? To take the image of the suffragists off?" he said.
He clearly couldn't anticipate just how awful Obama's successor would be.