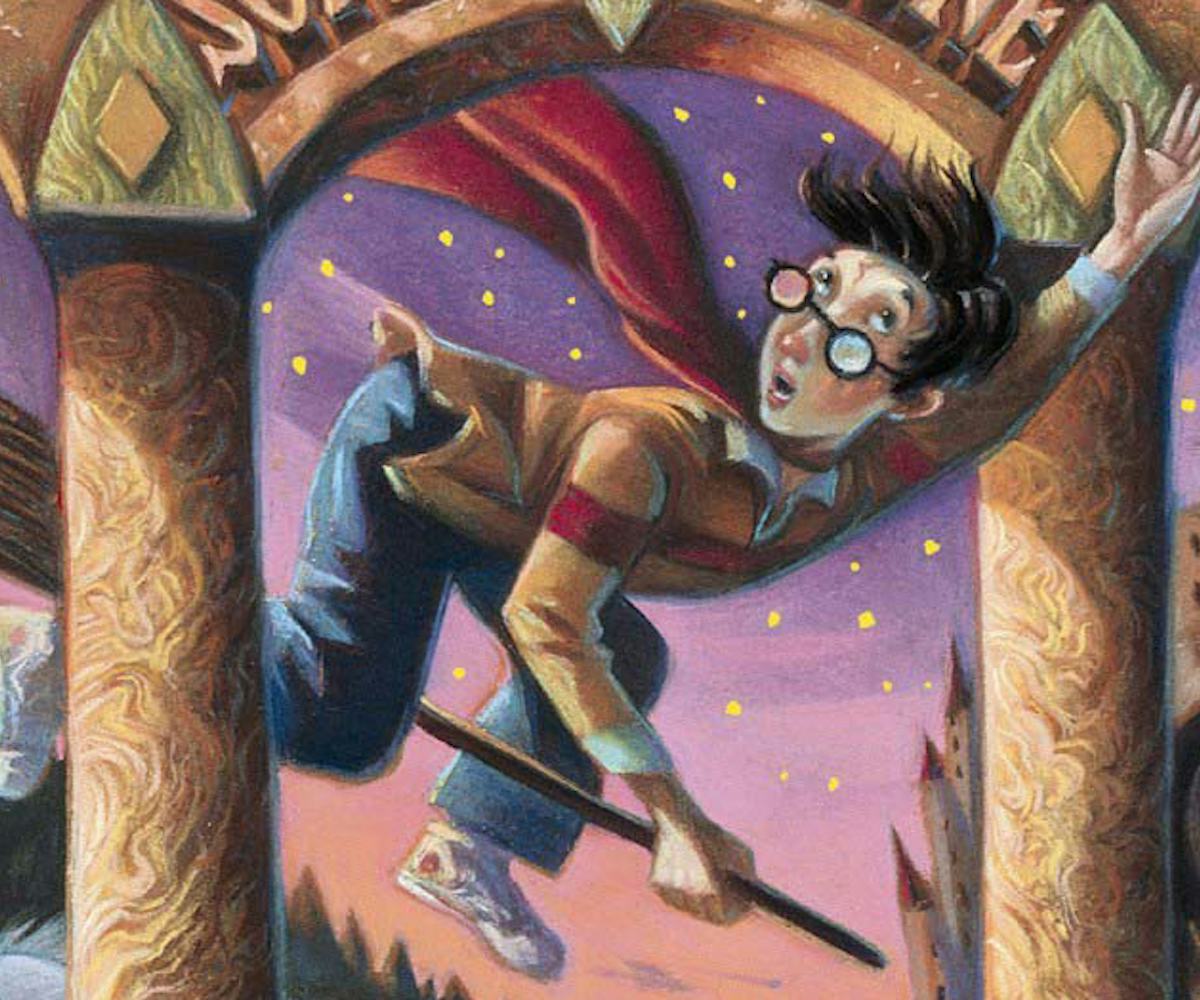 Photo courtesy of Scholastic Books
J.K. Rowling Asks Fans Not To Purchase Stolen 'Harry Potter' Prequel
Miranda Priestly, what did you do?
In what can only be the doings of Miranda Priestly in some dark Devil Wears Prada fan fiction, the manuscript for J.K. Rowling's Harry Potter prequel has been stolen. The West Midlands' police department fired off a tweet, calling its town residents to be on the lookout for the 800-word work which was stolen during a robbery in Kings Heath in Birmingham, England.
J.K. Rowling personally wrote the prequel on a both sides of an A5 notecard. It was auctioned off in 2008 during a charity benefit for $32,192.50. Rowling said the winner was someone who "supported writers' freedoms."
The unpublished prequel is said to take place three years before Harry is born and focuses on the shenanigans James Potter and Sirius Black get into. The New York Times reports that it tells the story of how the two fictional friends escape local authorities while on broomsticks, as wizards are prone to do. Perhaps that's how the robber(s) escaped, too. Either way, Rowling is asking that no one purchase the manuscript should they come across it. (Selfishly, I'd like to read it, though.)
Where's that magic when you need it, guys?