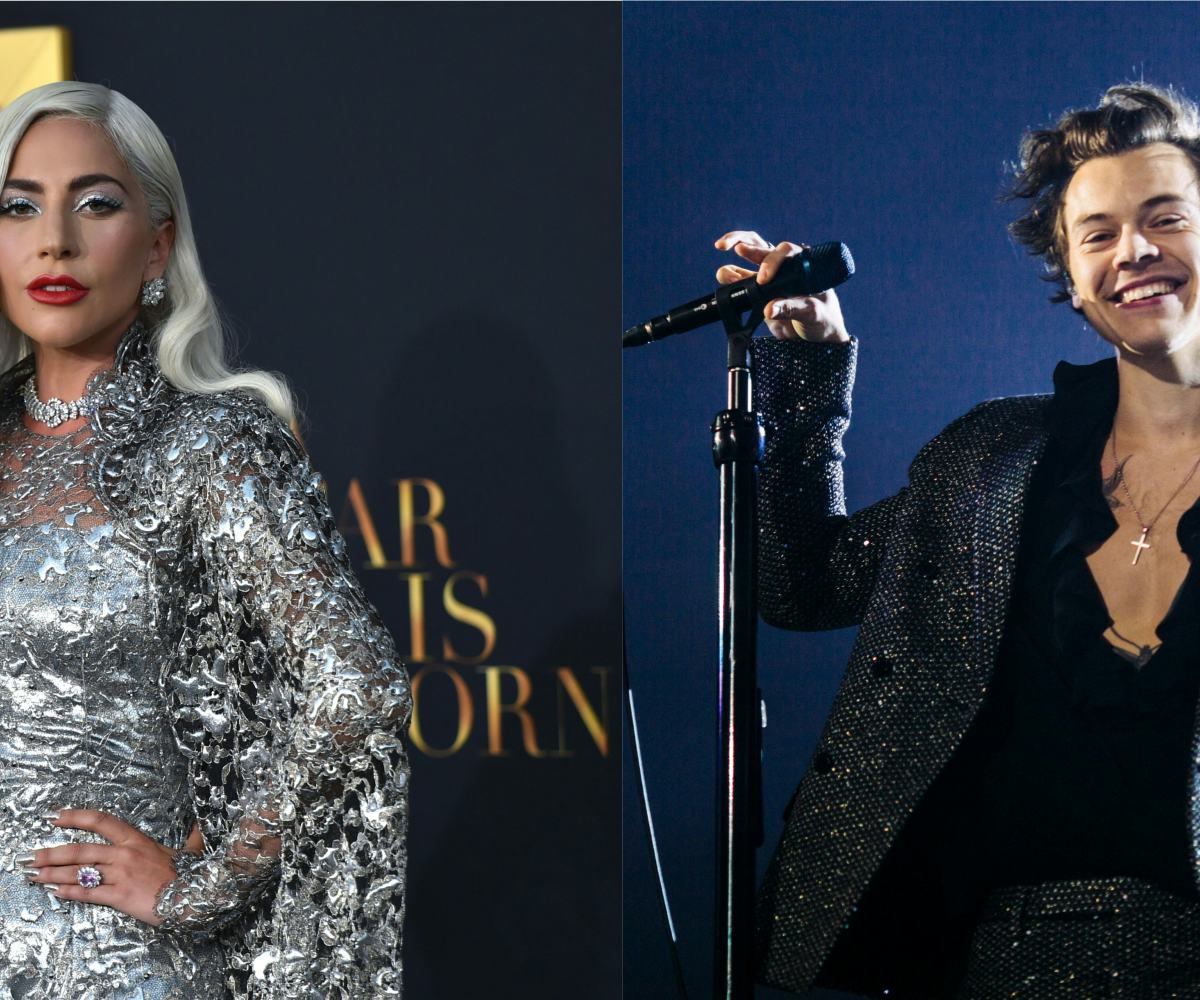 Photos by Neilson Barnard/Getty Images, Handout/Helene Marie Pambrun/Getty Images
Harry Styles And Lady Gaga Will Host The "Camp"-Themed 2019 Met Gala
The Metropolitan Museum of Art has announced the Costume Institute's 2019 exhibition. Called "Camp: Notes on Fashion," it will take inspiration from Susan Sontag's iconic essay, "Notes on 'Camp.'" Harry Styles and Lady Gaga will be amongst the Met Gala co-chairs, so you know the event is going to be wild. Hope you took copious notes on all your queer theory reading in undergrad—it's about to come in handy.
"We are going through an extreme camp moment," Andrew Bolton, curator of the Costume Institute, said in a statement, "And it felt very relevant to the cultural conversation to look at what is often dismissed as empty frivolity but can be actually a very sophisticated and powerful political tool, especially for marginalized cultures." Bolton went as far as to refer to Trump as a "very camp figure," noting that camp is not limited to queer camp.
Bolton notes fashion's "ability to convey very complex ideas about our cultural mores in seemingly accessible ways," and he's right—take, for instance, Jeremy Scott's anti-Brett Kavanaugh runway look, or Jenifer Lewis walking the Emmys red carpet in full Nike. Serena Williams will also co-chair the event, along with Anna Wintour and Gucci's Alessandro Michele. Williams may appear like an odd choice given the pairing of Styles and Gaga, who easily fit the bill of camp, but the discourse surrounding her recent controversial US Open loss and French Open's new dress code that deemed her catsuit unacceptable falls in line with Bolton's comments on Trump and political camp, making her a fitting choice. 
"Sontag in her essay said not everything is camp, but since I have been working on the show, I have started to think it is everywhere, and that all fashion is on some level camp," Mr. Bolton added. Note to celebrities: That's not an excuse to be boring and ignore the theme, as some have done in the past. The gala doesn't happen until May 6 of next year, so there's plenty of time to plan an incredible look and, if necessary, dust off your old queer theory books and start studying.