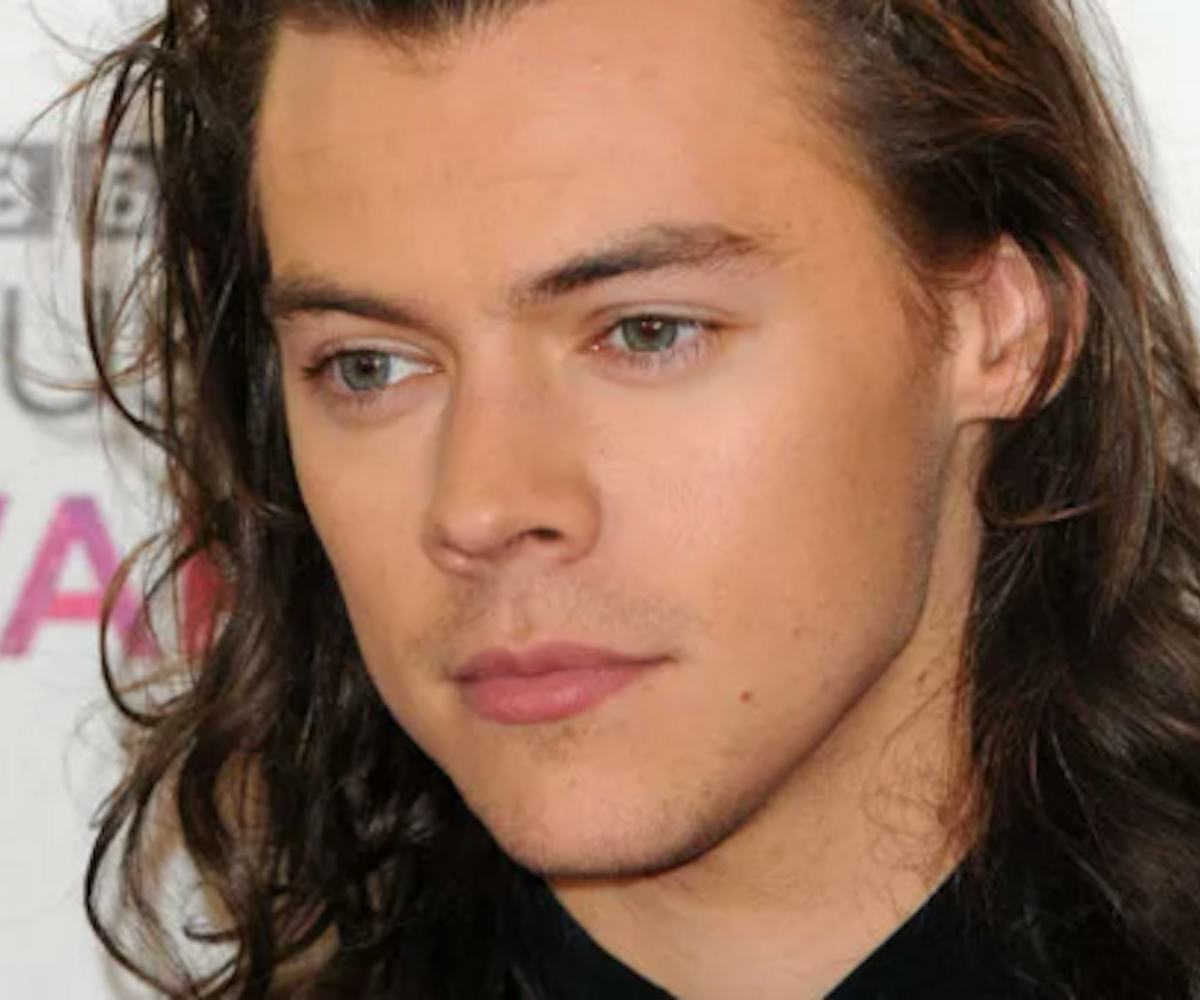 Photo by Eamonn M. McCormack / Harry Styles
Someone Hacked Harry Styles' Mom's Phone And Found Lots Of Kendall Jenner Pics
Because nothing is sacred and everyone is evil, it looks like someone hacked into Harry Styles' mother's iCloud account and leaked a whole bunch of pictures of the One Direction singer with his rumored bae, Kendall Jenner. As Mashable and US Weekly report, the source of the leak was the Twitter account @haarrystyles, which has since been suspended—but not before boasting that he or she "literally just hacked Anne [Cox, Harry's mom]." Anne has also since suspended her Twitter account.
Harry's relationship with Kendall has been rumored for a long time, though neither have ever confirmed it. Recently, her BFF Selena Gomez let it slip that she was, indeed, off the market, though she didn't say to whom. The leaked pictures, which are circulating on Twitter, appear to confirm that Styles and Jenner are a couple, and are reported to include several shots of the pair snuggled up on a vacation in St. Bart's over New Year's Eve alongside Ellen Degeneres, Portia Del Rossi, Kris Jenner, and yes, Ann Cox. Several pictures of Styles with his mom were also leaked, lending credibility to the fact that they did, indeed, come from her.
It's not surprising that if the pair is together, they'd want to keep things hush-hush, both because it's not easy being a Kardashian kouple and because it may encourage additional oil paintings of the two together, which the world probably doesn't need. Regardless of their situation, invading anyone's privacy is repulsive, and doing it through someone's mom is a particular low blow.