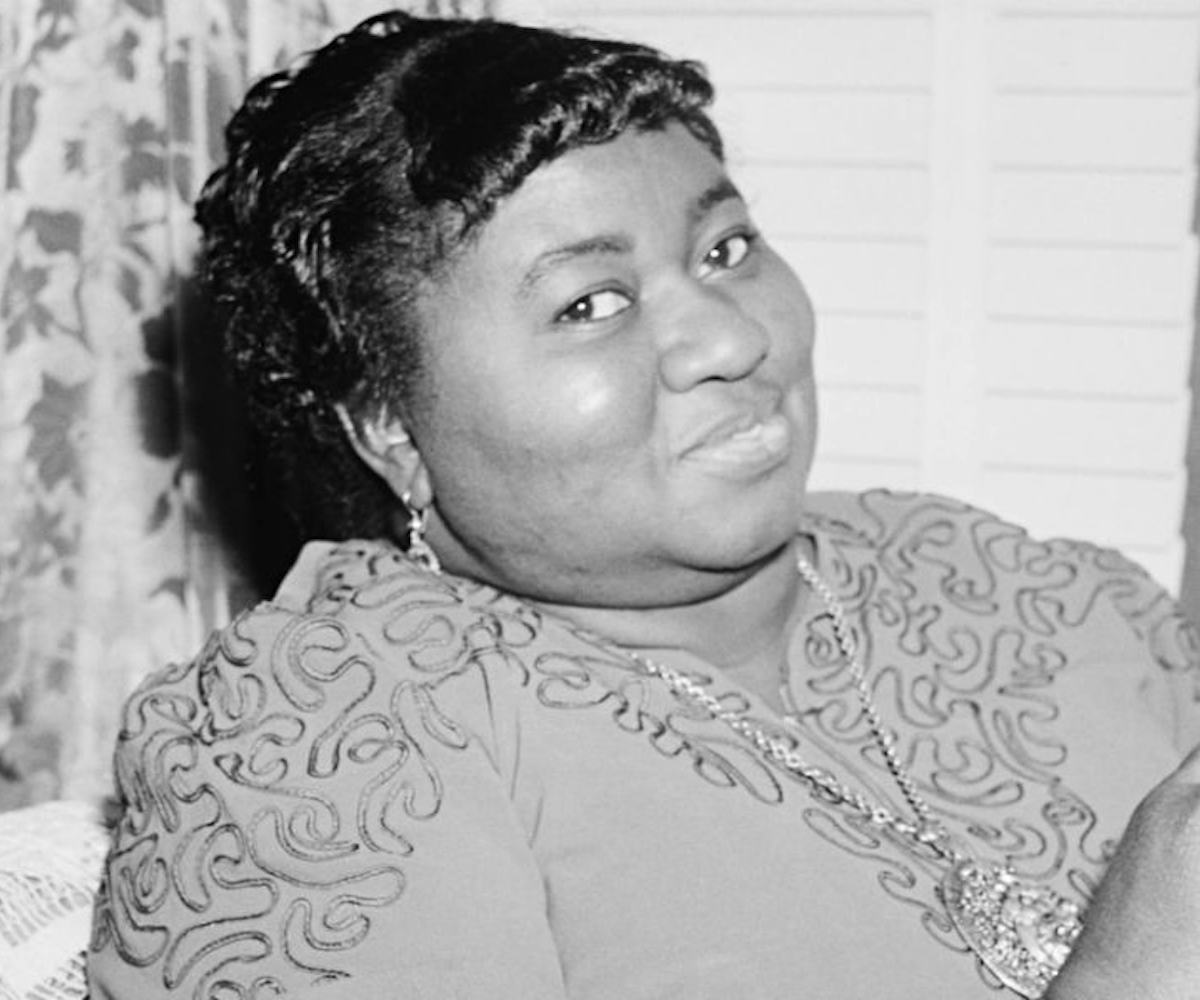 Photo by George Konig/Keystone Features/Getty Images.
A Biopic About The First African-American To Receive An Oscar Is Coming
Hattie McDaniel is getting the recognition she deserves
A biopic is officially in the works about Hattie McDaniel, the first African-American to be nominated for and to win an Academy Award. According to Variety, producers Alysia Allen and Aaron Magnani have obtained the full rights to author Jill Watts' biography, Hattie McDaniel: Black Ambition, White Hollywood, which the upcoming film will be based on. 
McDaniel was the daughter of freed slaves and is best known for her role as "Mammy" in the 1939 film Gone with the Wind, which earned her an Oscar for Best Supporting Actress the following year. We're sure the film will center largely around this achievement, but, on top of that, McDaniel was also the first black woman to sing on the radio and an acclaimed vaudeville performer. 
McDaniel became mostly known for taking on "maid" and "cook" roles, something that was criticized by organizations like the NAACP for reinforcing black stereotypes. But, one has to remember, this was the '30s and '40s, and non-subservient movie roles for African-Americans were few and far between. In fact, it would take nearly 25 years after McDaniel's win before Sidney Poitier would become the next black actor to win an Oscar, for his 1964 role in Lilies in the Field. 
It should be noted, though McDaniel made history, she was unable to attend the premiere of the film when it was released. And even though McDaniel was the first black actor to attend the Academy Awards, she and her guest were forced to sit at a separate table from everyone else. In response to the criticism, McDaniel was quoted as saying: "I'd rather play a maid and make $700 a week than be a maid and make $7."
The project is still in the early stages, so announcements about stars, screenwriters, and directors are still to come.