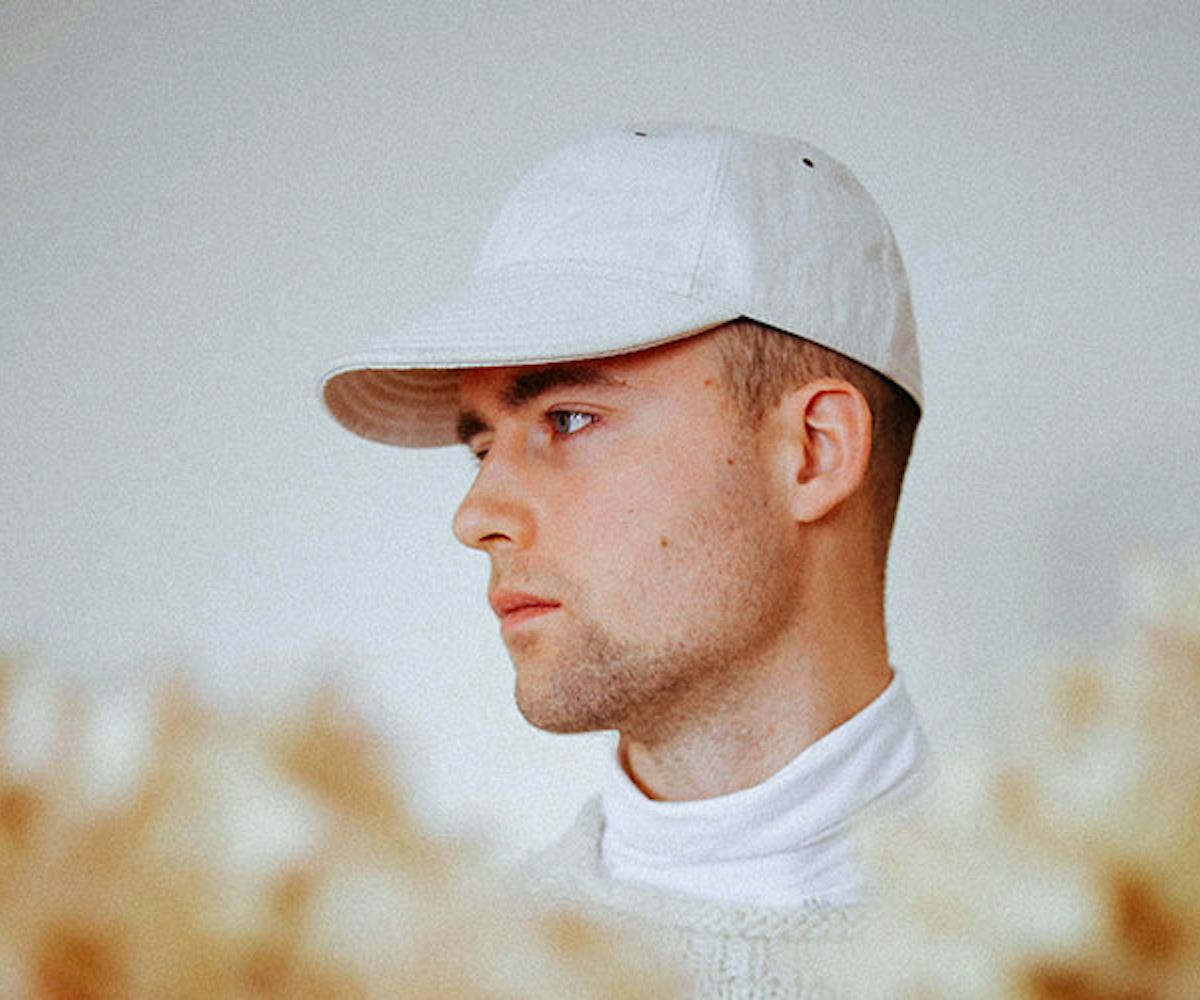 Photo by Woodson Black
Haux Takes Us Through His New EP, 'Something To Remember'
As Haux, Woodson Black operates in comfort. His minimalist electronic-folk is quiet and pensive, flushed with the resolve of someone content being outside looking in. His sophomore EP, Something to Remember, continues Black's introspective journey, presenting themes of new love and heartbreak and death as misty realities instead of hard truths. The softness of the whole project is compelling. Something To Remember is sensitive but not weak. It's evanescent and, thanks to Black's fearless tenderness, marks Haux as one of this generation's most gripping artists.
Below, Black takes us through each song on Something to Remember (out March 30 via Ultra).
Photo by Woodson Black
"Cologne"
For some reason, more than four thousand miles away from home, Cologne, Germany made me feel at home. It was a mixture of feeling like I'd like to live there and feeling somehow I already had… Months later, while I was thinking about how hard we are on ourselves sometimes, I remembered that night in Cologne.
Photo by Woodson Black
"Heartbeat"
I first started writing this song in the winter, wrote the chorus in the summer, and finally the bridge in the fall. It reminds me of being an 18-year-old and how easy it is to fall in love and how hard it is to fall out.  
Photo by Woodson Black
"Ricochet"
Most afternoons I find myself sitting at my piano thinking about something. I usually wait there a while, desperately hoping my fingers will find a way to articulate my thoughts. This song happened one of those afternoons when I found the right chords. I felt like I'd had the story in my head for months and it spilled out of me in about 30 minutes.
Photo by Woodson Black
"Touch"
This was the first song I wrote for Something to Remember. I wanted to capture the tender moments of intimacy in a relationship and also the unspoken implications of that intimacy. I've learned the early days of a romance can be as emboldened as they can be apprehensive.
Photo by Woodson Black
"Alone"
There's always a let-your-guard-down moment in a relationship and this song is that. It's never easy to share yourself with someone, but if you do, this is how it might feel. 
Photo by Woodson Black
"Arrows"
The foreverness of death is always the part that gets me. Its permanence hurts just as much as remembering sometimes. I didn't realize until recently, but this song is a keepsake of someone I lost.