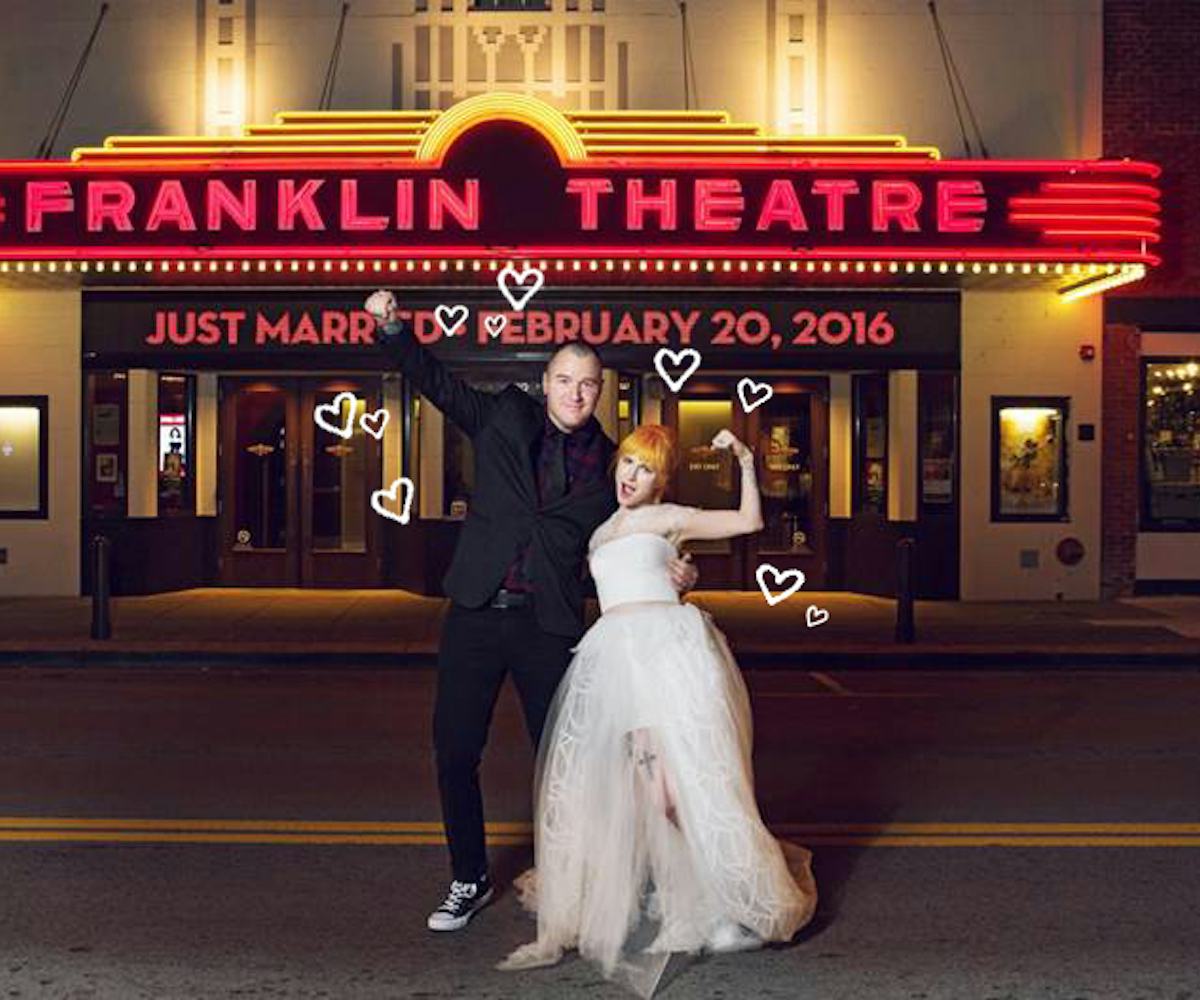 Photographed by David Bean
Hayley Williams Had The Ultimate Alternative Wedding
the most badass couple ever
This past weekend, Paramore frontwoman Hayley Williams married New Found Glory's Chad Gilbert, and pop punk fans everywhere would have paid the ultimate price to get tickets to the event. Obviously, we weren't expecting an invitation, but the couple was nice enough to share official photos from their special day. So far, our reactions have mainly been "OMG" and "AWW." The ceremony took place at the Franklin Theatre, in Tennessee, a venue that is special to Williams because she and her bandmates restored the building after it closed. 
Seeing as how both of them have been active members of two of the most angsty pop punk bands of the '00s, we anticipated that this wasn't going to be a traditional wedding. The theme revolved around the musicians' shared love of the Music City, so in addition to their family and friends, the local community was also included in the festivities. Williams rocked a jaw-dropping Vera Wang dress, but she reminded everyone that pop punk is not a phase by stepping down the aisle in a classic pair of Doc Martens; Gilbert wore a suit with Converse high-tops.
Oh, and no family portrait would be complete without their lovable pup Alf. Check out more images from the wedding in the gallery, below!
The very first dance.
What's up Doc?
Cake, cake, cake, cake.
Hayley was not the cutest one at the wedding.
Nope.