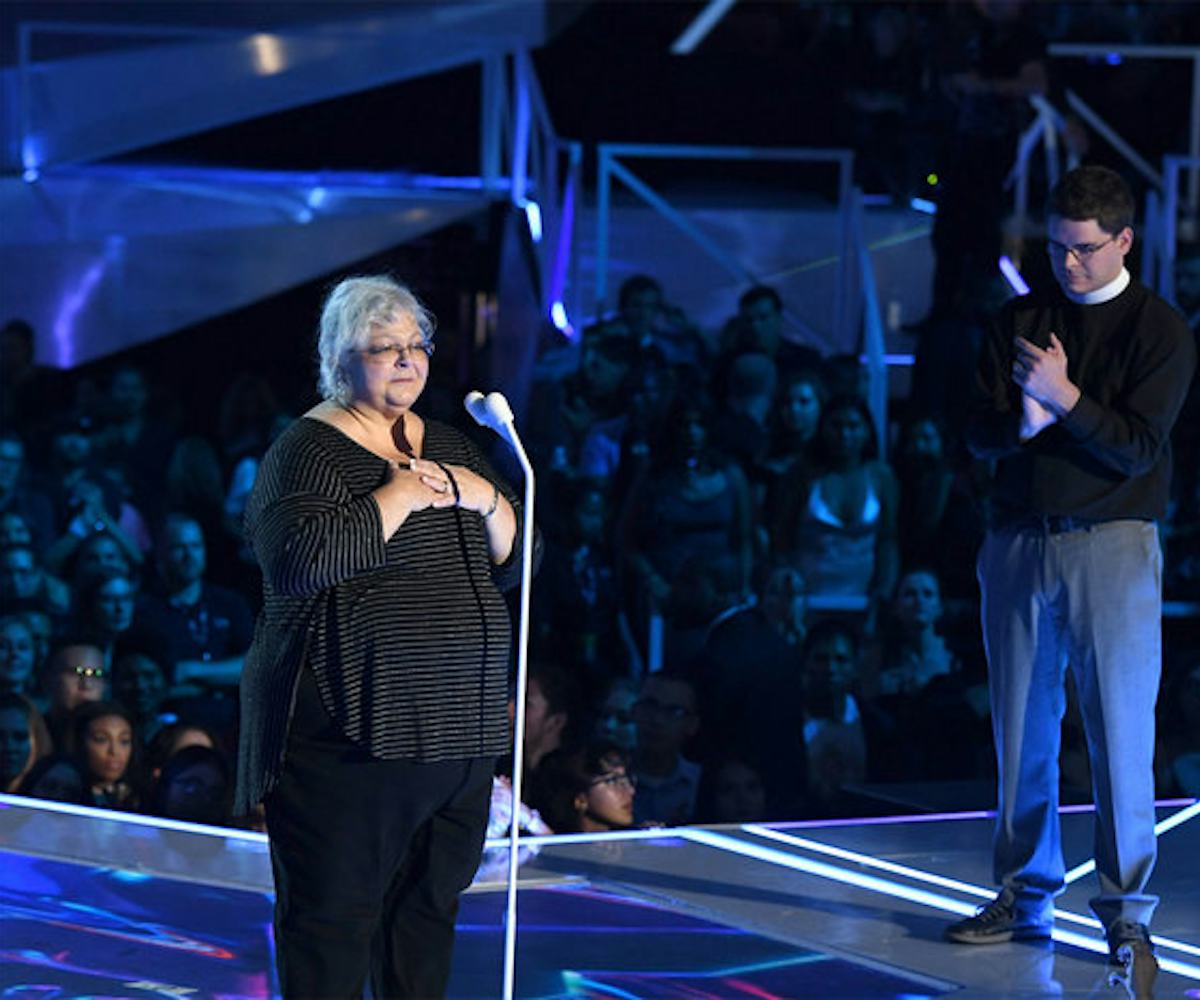 Photo by Kevin Winter / Getty Images
Heather Heyer's Mom Paid Tribute To Her Daughter At The VMAs
And Robert E. Lee's descendant denounced racism
Yesterday it was announced that Heather Heyer's mother, Susan Bro, would make an appearance on the 2017 MTV Video Music Awards stage to present the Best Fight Against the System Award, a newly added category meant to acknowledge "the audience's passion and activism surrounding environmental justice, immigration, LGBTQ equality, and racial justice." But before Bro took the stage, the moment was given extra resonance when Robert E. Lee's descendant, Robert Wright Lee IV, appeared on stage to introduce Bro. You'll recall that the white nationalist rally in Charlottesville, Virginia, that led to the violence that ultimately took Heyer's life, was in response to a statue of Lee, the Confederate general, being removed from a park. Lee's descendant, who is a reverend, took this opportunity the denounce racism (with more conviction than Trump could ever have) before giving the stage Bro. "We have made my ancestor an idol of white supremacy, racism, and hate," he said. He asked the audience to"confront racism and white supremacy head-on."
Once Bro took her place in front of a microphone, the emotional crowd fell silent to listen to her powerful words about her daughter and the profound effect her death has had on the country. "My daughter Heather was killed as she protested racism," said Bro. "I miss her, but I know she's here tonight." Bro, who was fighting back tears, also announced the creation of the Heather Heyer Foundation, which will work to set up scholarships to help people "join Heather's fight against hatred."
"I want people to know that Heather never marched alone," Bro added. "She was always joined by people from every race and every background." Watch the entire segment, below.