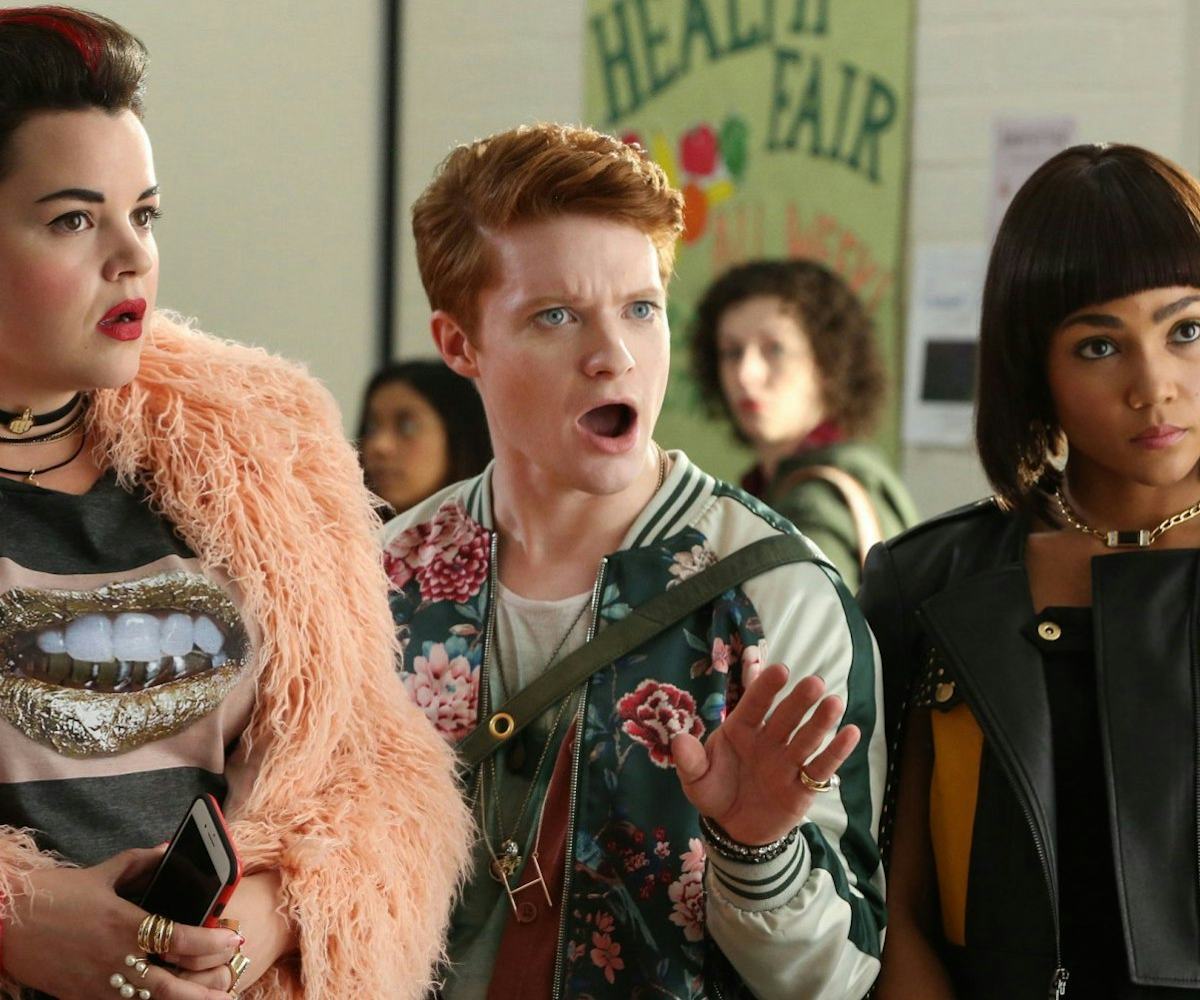 Photo via Paramount Network
The 'Heathers' Reboot Has Been Postponed Due To The Parkland Shooting
To an indefinite air date
In the wake of the Parkland high school shooting, Paramount Network announced that it will be delaying the premiere of its Heathers television reboot. It also canceled the NYC premiere screening of the show. The released statement read:
Paramount Network's original series Heathers is a satirical comedy that takes creative risks in dealing with many of society's most challenging subjects ranging from personal identity to race and socio-economic status to gun violence. While we stand firmly behind the show, in light of the recent tragic events in Florida and out of respect for the victims, their families and loved ones, we feel the right thing to do is delay the premiere until later this year.
The show, which was originally scheduled to premiere Wednesday, March 7, is a retelling of the 1988 gun violence-heavy film starring Christian Slater and Winona Ryder, in which they play high schoolers who plot to kill a clique of cool kids dubbed the Heathers. Slater's character, J.D., brings a gun to school, begins to shoot blanks at jocks trying to bully him, and ends up killing them with said gun at a later point in time. Ryder's Veronica Sawyer ends up shooting J.D. in the chest in order to stop him from detonating a bomb at the school. 
That said, it's unclear if these particular plot points are incorporated into the reboot. In the new series, the Heathers have been reimagined as people from marginalized groups—a move that has drawn some online criticism. Heathers' showrunner previously defended the revamp, saying the Heathers were never the true "villains" of the original story.
Paramount has yet to announce a definitive air date.