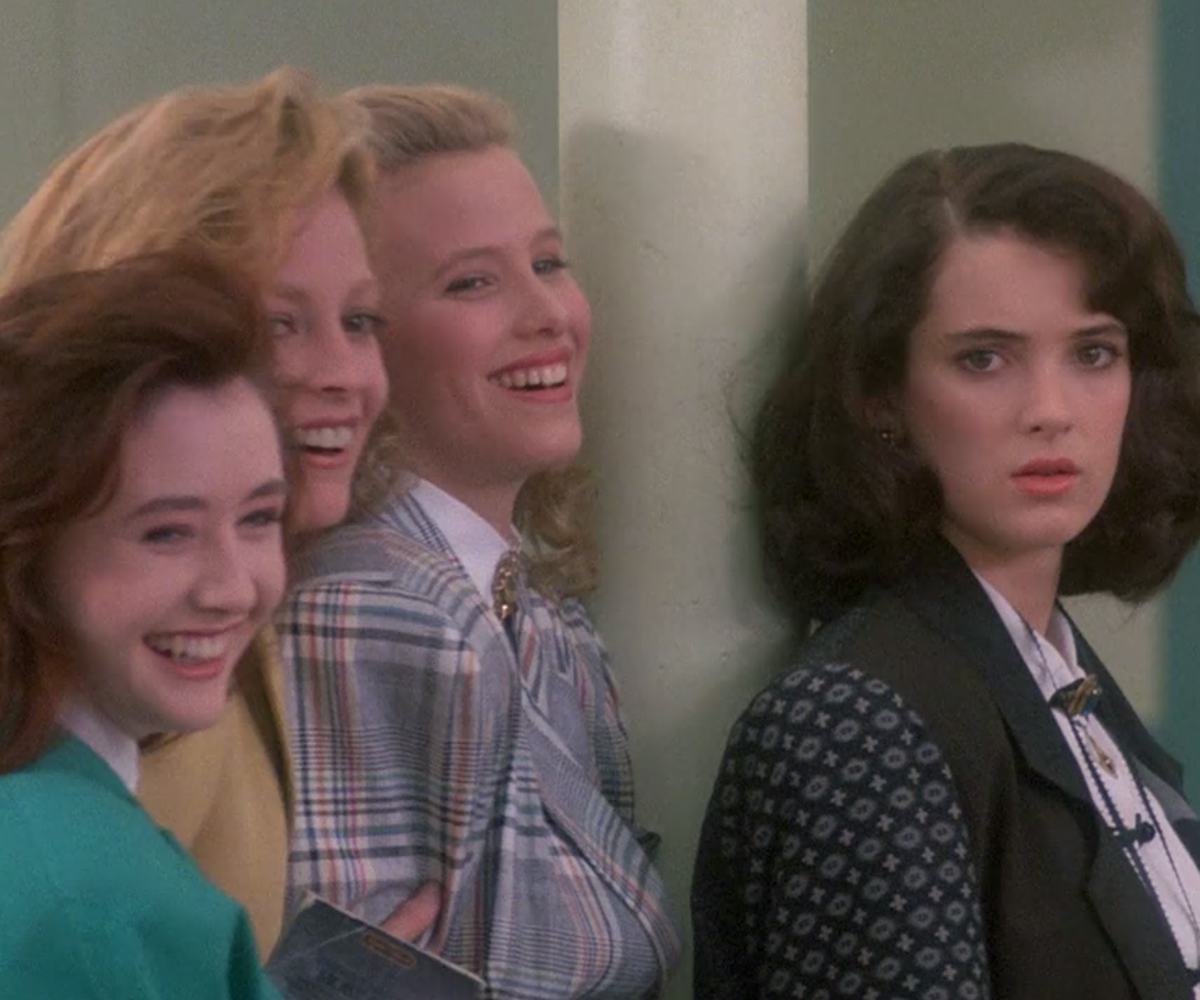 Photo courtesy of New Work Pictures
The 'Heathers' Reboot Is Happening Whether You Like It Or Not
Back in March, we reported that Heathers would be the latest film to get a television reboot, following in the footsteps of the upcoming Cruel Intentions and Taken series. No matter how you felt about one of your most beloved films being reimagined for a younger generation, well, it doesn't matter. According to The Hollywood Reporter, TV Land has officially green-lit the pilot. 
The good news is that the upcoming show might resemble the original film in name alone. The original conceit of Heathers—which tracked a group of mean girls as they terrorized their fellow students—will be completely flipped on its head. In the show's first season, misfits like Heather McNamara, a black lesbian, and Heather Duke, a male who identifies as genderqueer, will be running things. If the show's a hit, each new season will feature a new set of outcasts who'll wreak havoc on their fellow classmates. Think American Horror Story with braces.
"I related with it so much," director Leslye Headland said of her relationship with the original. "I can't believe they got away with so much. The movie was a huge influence on an entire generation and it'll be nice to introduce this to a new generation." 
Heathers is expected to begin production in the fall.