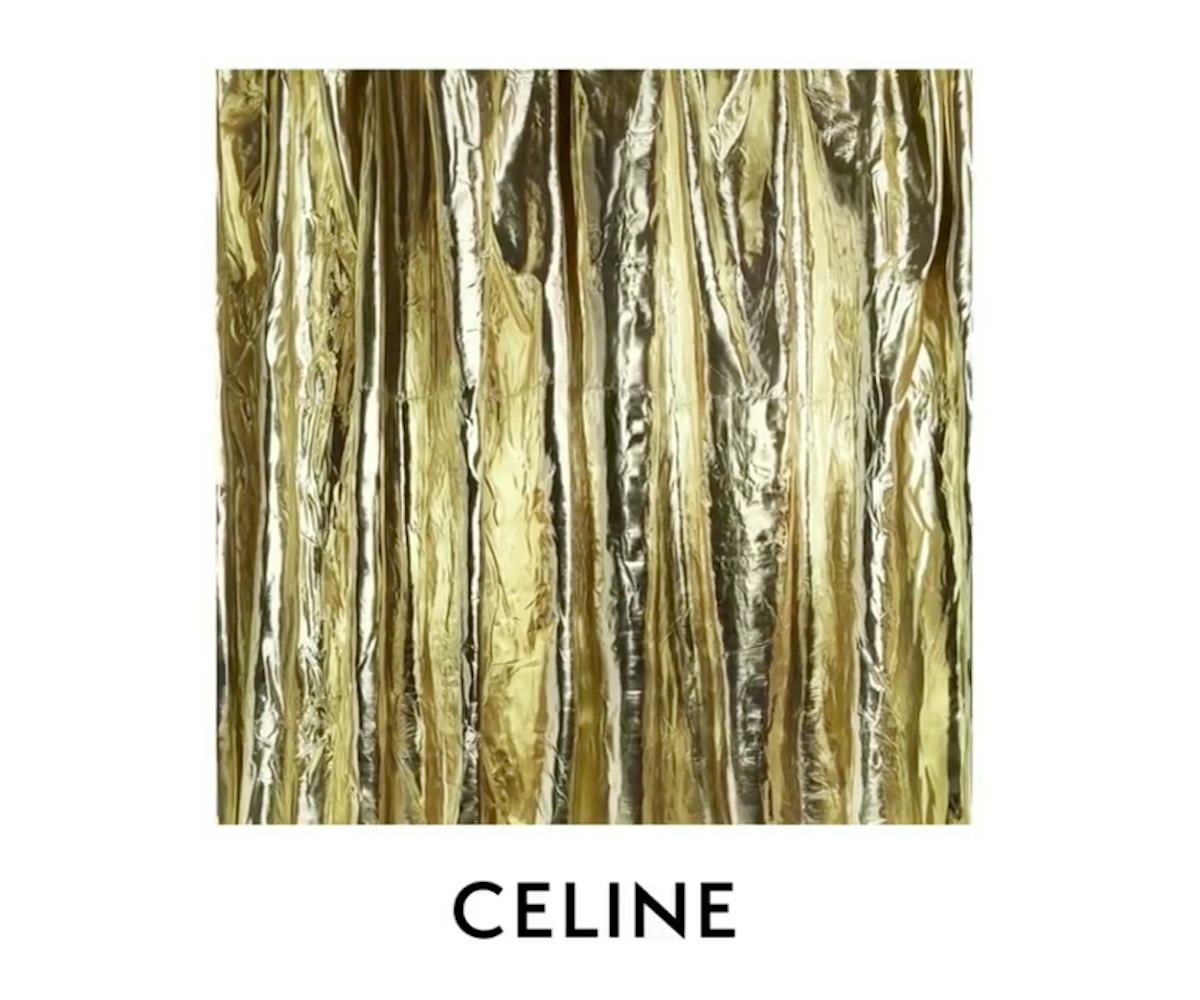 Photo via @Celine Instagram
Hedi Slimane Thinks The Criticism To His Celine Show Is Homophobic
"It's possible that there is a surprising subtext of latent homophobia there"
If you care even a little bit about fashion, you know that Hedi Slimane's highly anticipated first collection as the creative director of Celine (no, not Céline) was met with no shortage of critique—so much so that Fashionista actually did a roundup of the "most savage reviews" of the clothes. Now, after almost a week, Slimane has issued a statement addressing the backlash, and he's standing by his work, going so far to call the criticism homophobic.
On Wednesday, a "5 Minutes de Mode by Loïc Prigent" segment covered Slimane's debut collection for Celine and the subsequent backlash. When asked for comment, Slimane issued a response via email. "It's very off-putting and I still feel like they're talking about someone else," he said of the criticism. "The spirit of the show was light and joyful, but today, lightness and insouciance are being questioned in fashion."
He also noted that Americans didn't seem to like that he,a man, took over for a woman, Phoebe Philo, as the head of Celine. "It's possible that there is a surprising subtext of latent homophobia there," he said while pondering why it was such an issue that a man was designing collections for women.
He also wrote that he had received similar backlash after taking the helm at Saint Laurent (formerly Yves Saint Laurent). "There's politics, conflicts of interest and cliques, a predictable viewpoint, but also astounding exaggerations of conservatism and puritanism." 
Despite what Slimane thinks, the main issue that people seemed to have with the collection was that it was too similar to his work at Saint Laurent. So maybe it's fitting that he's receiving similar criticisms. Either way, it sounds like he doesn't care what critics have to say.