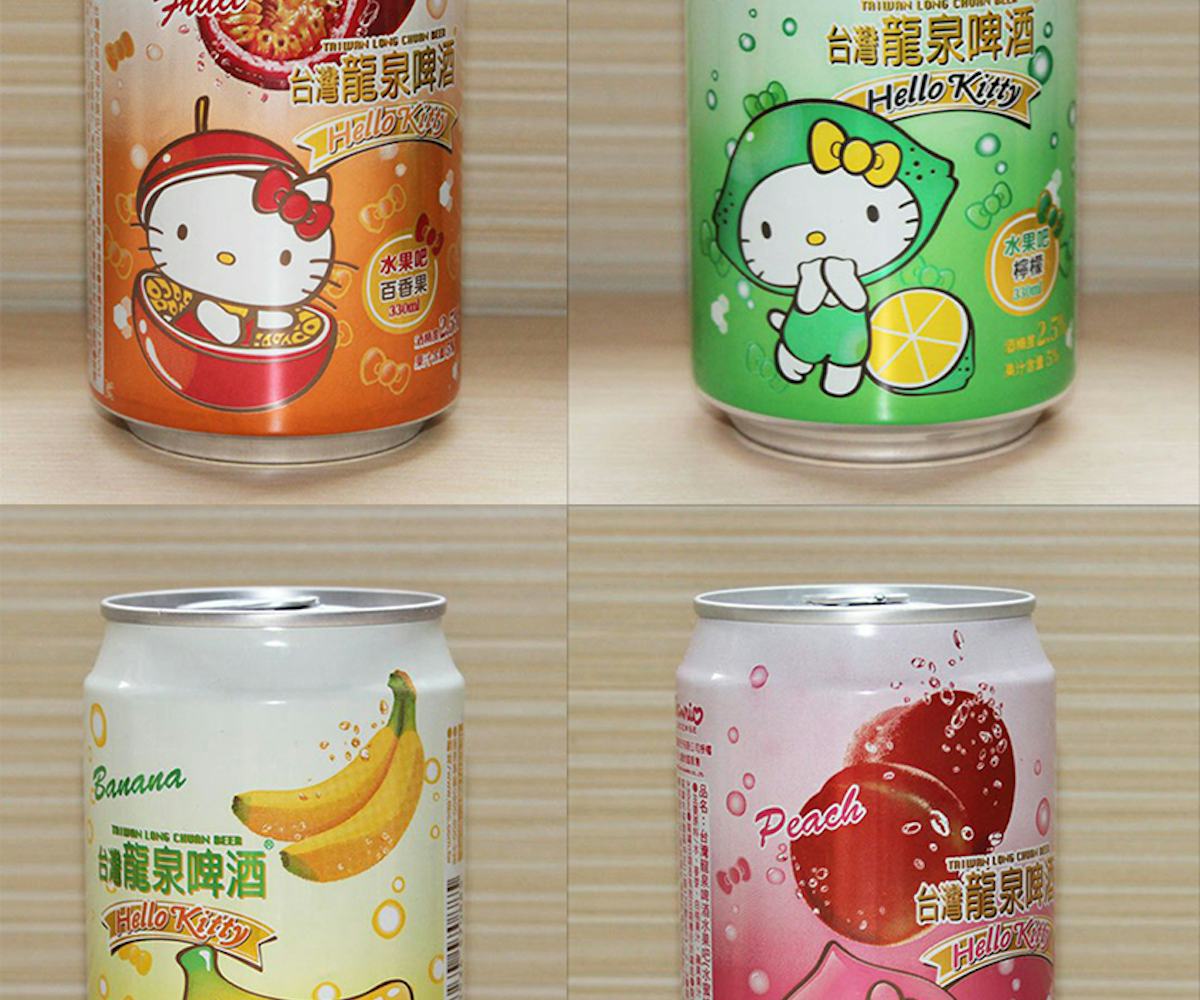 pour it up
hello kitty beer is here!
Drinking just got a whole lot more kawaii thanks to the new Hello Kitty Beer.
Available only in Taiwan, the brew is actually a fruit juice and beer cocktail, perfect for those of us tired of boring IPAs or stouts. The beer is only 2.5-percent alcohol, though, so you probably won't feel the buzz unless you drink a whole case of them. Even then, we think you'd probably have more of a Buster Bluth-style sugar high than some serious beer goggles, but if you're willing to try it, let us know how it goes. The only review of the brew so far comes from Japanese news site Rocket News 24, whose reporter describes the drink as such; "It was kind of like drinking a cocktail with a slice of lime, or shochu mixed with lemon juice and soda water." 
Even if it's not the most potent beer on the market, it is definitely the cutest. Making it even cuter is the fact that Hello Kitty herself got a makeover on each can's wrapper as the fruit whose juice is inside--passion fruit, banana, lemon, and peach--so even if you hate beer, you'll still want to collect the cute kitty cans. (We think banana is our fave, FYI.)
While we're super bummed that the beer is only available in Taiwan--a cool 20 hours from us in New york City--the bright side is that convincing a friend heading abroad to score you a can shouldn't be that hard--a Hello Kitty Beer only costs 32 Taiwanese dollars which is about $1.10 US dollars. If you're in Taiwan, congrats! Take a sip and report back to us on Twitter or Facebook to let us know if the Hello Kitty Beer is as awesome as we hope!