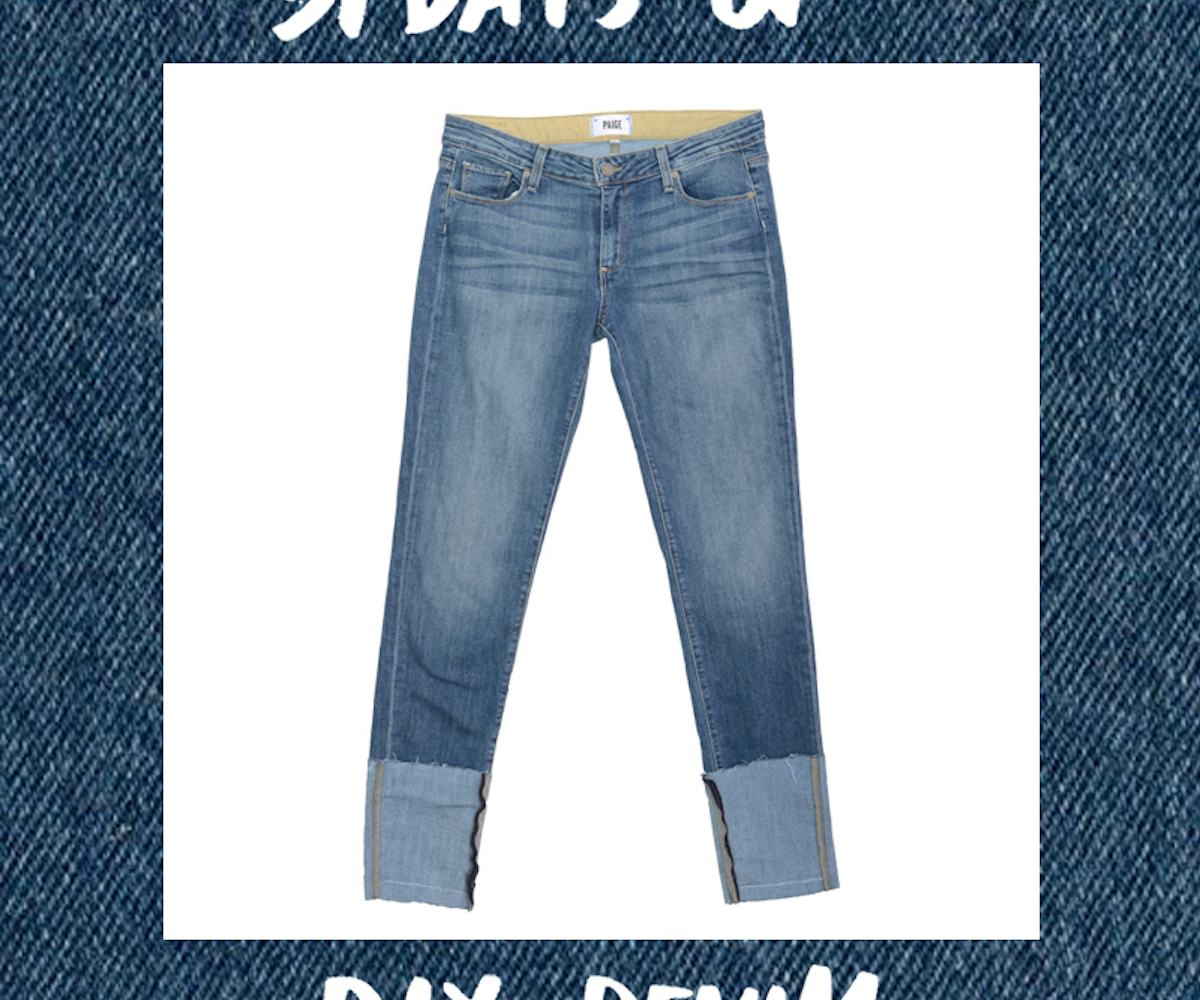 Photographed by Ricky Michiels.
31 Days of DIY Denim: Day 11, "Transplanted" Hemline
Check out today's project
NYLON staffers created unique, DIY projects using denim in honor of our annual Denim Issue. Check back here every day of August to see a new project. 
What you'll need:
Scissors
Two pairs of jeans of similar style/cut
Pins
Needle and thread
Directions:
Step 1: Use scissors to remove the desired amount of denim off the bottom of each pair of jeans. Consider if you plan to cuff the jeans, and how high up you want the "transplant" to begin. If your jeans' leg widths differ at points, be sure you are cutting each in an area around the same size for consistency when attaching.
Step 2: Pin the denim ends you wish to transplant to the bottom of the other pair.
Step 3: Sew the denim in place and remove the pins.
Step 4: Style according to your denim vision. Throw them in the wash for a frayed edge.