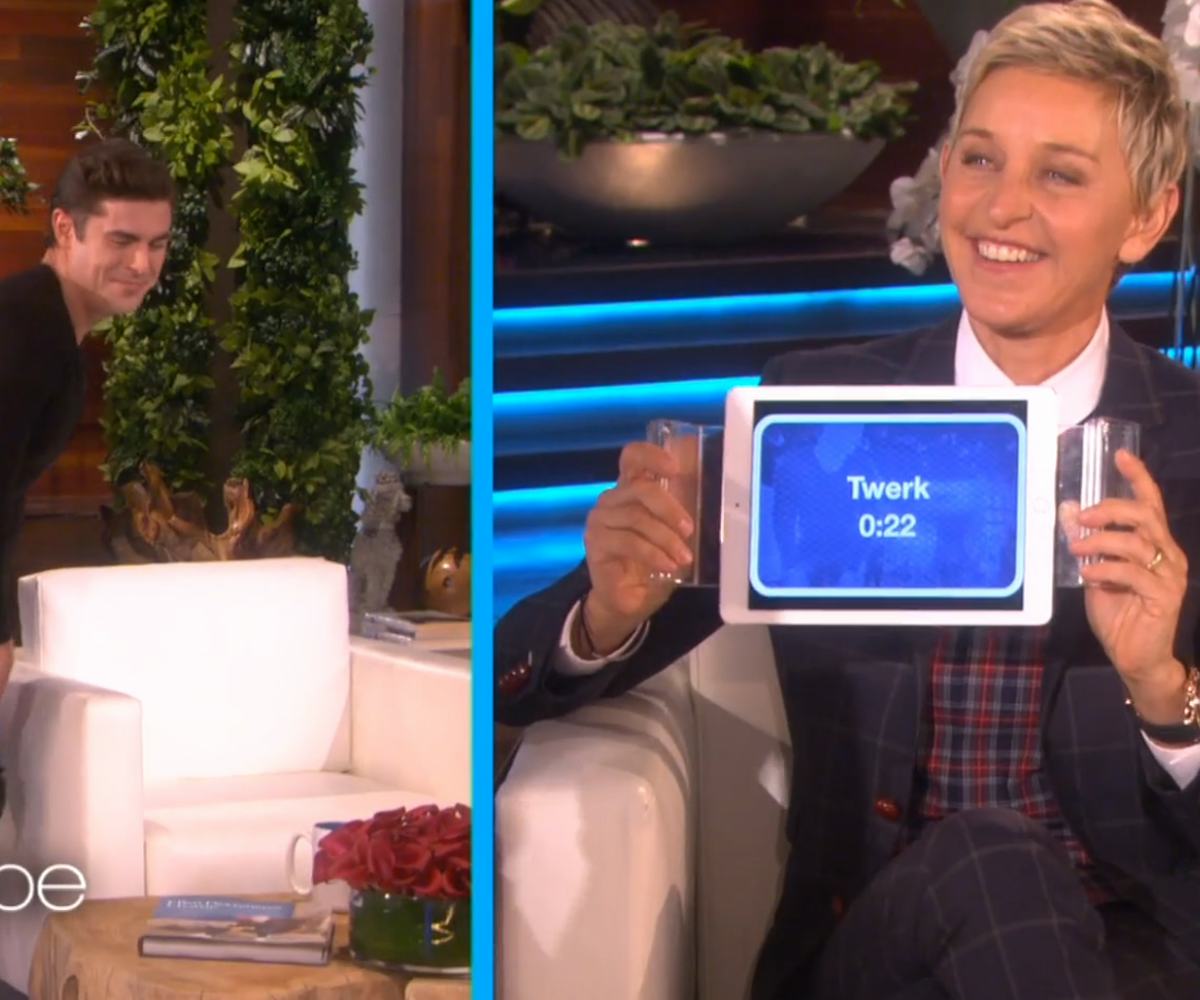 Photo courtesy of The Ellen DeGeneres Show.
Zac Efron Twerked In Leather Pants Because He Knows Your Darkest Fantasies
and so does ellen degeneres
Zac Efron just doesn't give a fuck. Not only did he show up to Ellen wearing—and pulling off, mind you—a pair of leather pants, but he also got up and twerked for a salivating, delirious audience. It happened during a Dirty Grandpa-themed round of Heads Up!, with Ellen DeGeneres coaxing Efron to pretend to make out and give her a lap dance, because she will not be denied. This is all enticing, but the moment that inspired this blog post (and an upcoming oral history we're working on) arrived when "twerking" appeared as the key word, and a slightly embarrassed Efron stood up and gave a half-assed (pun intended) attempt at the viral dance. So maybe he does give a little bit of a fuck.